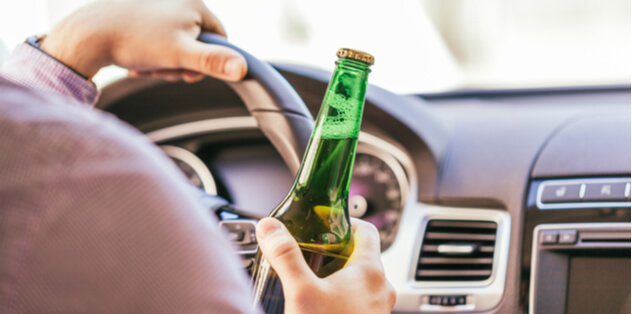 The act of driving while intoxicated is inexcusable and when it results in an accident, the lasting damage can be devastating. Victims involved in a crash caused by a drunk driver are entitled to compensation to put their life back on track and help recover from the injuries and damages they have sustained.
A DUI Accident Attorney is familiar with the nuances of how to handle an accident caused by a drunk driver. If you or a loved one has been a victim of a DUI accident, a DUI Accident Lawyer can help. We know what you are going through and understand the extremely stressful and sometimes challenging legal, medical and personal issues that lie ahead.
Renowned DUI Accident Lawyers to Help You Recover
Sean McQuaid and Jonathon Douglas can help you get the settlement and compensation that you need and rightfully deserve. As partners at the Tier 1 Law Firm, Battaglia, Ross, Dicus & McQuaid, P.A., they have been repeatedly recognized by their peers, courts and the community as premier lawyers in Personal Injury Law.
Battaglia, Ross, Dicus & McQuaid, P.A., has been providing exceptional legal assistance to the St. Petersburg community for over 60 years. Personal Injury Attorneys McQuaid & Douglas are familiar with the fine details of DUI accidents and can provide you with the professional service you are desperate for during this hard time.
Florida Drunk Driver Laws
In Florida, driving under the influence is when a driver has a blood alcohol content (BAC) of 0.08% or higher. The BAC limit for those under 21 is just 0.02% and 0.04% for commercial drivers of any age. Alternatively, a driver can be considered under the influence if his or her normal faculties are impaired.
Driving Under the Influence (DUI) in Florida results in more than 16,000 accidents a year. A shocking 11,000 people are injured and nearly 1,000 killed in these preventable accidents. In the U.S. over 1.4 million drivers are arrested and charged with DUI, every year. [SOURCE] Common Damages under Florida Law for Drink Driving Accidents:
Damages caused by DUI driving accidents range from being extremely severe, such as death or brain damage, to often overlooked damages such as lost wages or loss of earning capacity. Here are some common damages in DUI accidents that you may have suffered and may be eligible to receive compensation for:
Medical expenses (Past and future, since the date of the accident)
These costs can be anything from surgery to hospital expenses, drugs and therapy
Lost wages since the date of the accident
Past and future Pain and Suffering
Loss of consortium
Loss of earning capacity
Mental anguish and trauma
Potential punitive damages
Wrongful Death
If there was a fatality, then survivors may be able to receive compensation for their suffering. Survivors can include children, parents and partners who have suffered and also lost financial support.
Common victims of DUI Accidents:
Injured victims in DUI Incidents are not always other drivers of the vehicles the DUI driver crashed into, but they can also include:
Emergency Service Employees
Who is liable following a DUI Accident?
Not only can a drunk driver be held liable in civil court for monetary damages a drunk driver may also receive penalties including fines, probation or jail and the suspension or loss of their driver's license. Other parties may also be liable for the drunk driver these can include:
The person who sold or distributed the alcohol.
Owners of the vehicle (For example, if a friend gave the driver permission to drive their car)
Employers (If the accident occurred within the scope of the driver's employment).
When is the deadline for receiving compensation?
In Florida, all causes of action have a deadline called 'The Statute of Limitations'. This law requires that all lawsuits involving negligence must be filed no later than four years after the date of the accident. For a fatality, it is two years after the time of death.
It is crucial to act quickly to ensure plenty of time to pursue all avenues of redress. If the deadline passes you could be left without the ability to seek compensation for your damages.