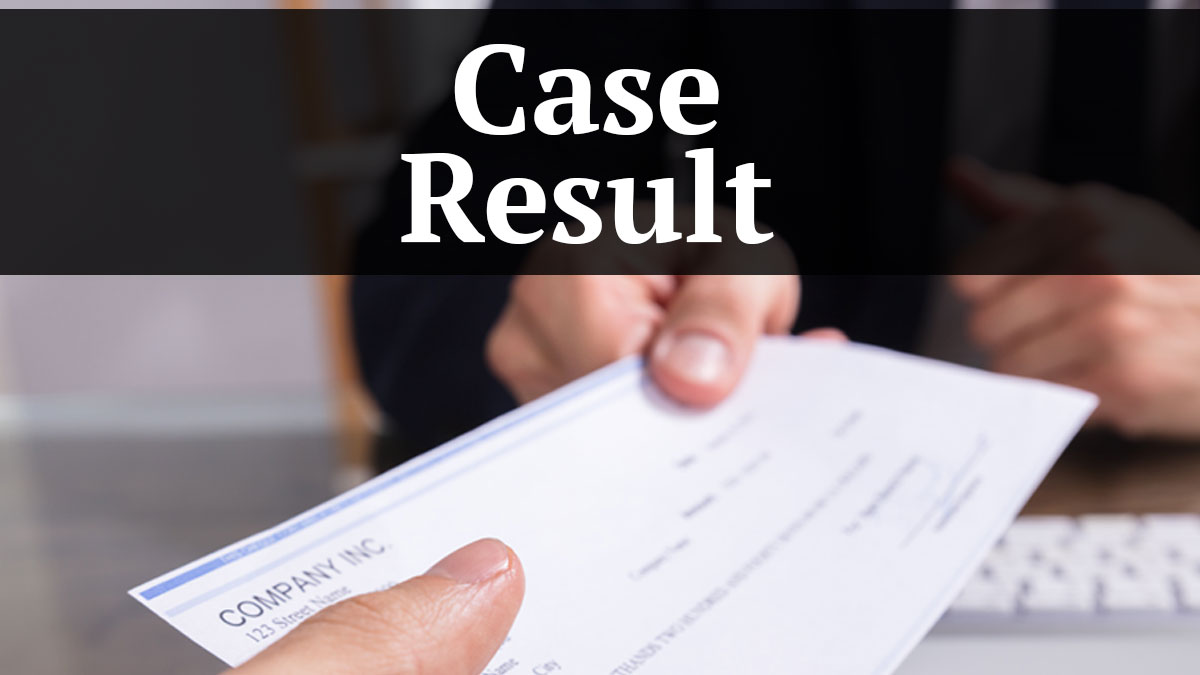 Facts:
My clients, hereafter husband and wife, were heading East on 1st. Ave. N. in St. Petersburg around 10PM. They were heading downtown to pick up a friend. There was a Rays game that had just ended and traffic had been slowed. They were driving a Volkswagen Tiguan in the far left lane. As they passed Tropicana Field, a GMC Yukon turned left into their front right tire. The impact cause their car to flip over and skid along the road until it stopped at the corner of 1st Ave N and 11th St. S.
There were many witnesses to the incident and police were at the scene within seconds. The driver of the Yukon was a 19 yr. old boy from NY who was in town with friends staying at his parents' beach condo. The Yukon was full of teenage boys who had just attended the Rays game. St. Petersburg Police Department investigated the auto crash and issued the young man a ticket for improper left turn.
The Injuries:
The wife had a laceration on her left arm that squirted blood throughout the car. She was able to apply pressure and stop the bleeding. They were both hanging upside down in the car, so the husband unbuckled and then went to help his wife down. They were seen by paramedics at the scene, but declined an ambulance to the hospital. They went home and tried to sleep. The next morning, they presented themselves to Palms of Pasadena Hospital. The wife had total body soreness. The husband had pain in his neck, back, hip and knee. They did not have any broken bones and were discharged with pain medications.
Once they left the hospital, they hired me and I referred them to a chiropractor close to their home. They began conservative treatment and were sent out for MRIs. The husband's main complaint was for his back. The MRI showed that he had multiple disc herniations in his back. He was referred to a pain management doctor for injections, but chose to continue conservative treatment.
The wife had pain in her neck and back. She was sent out for MRIs that revealed herniations in both areas. But, her neck was her primary concern. It caused her tremendous pain. She was no longer able to physically perform the tasks of her job and was forced to wait 6 months before she was cleared to return to work.
She was referred to a pain management doctor who first performed cervical trigger point injections. When those did not produce enough relief, she had cervical medial branch blocks at multiple disc levels. They helped alleviate some of the pain, but her injuries are permanent. She continued on with her conservative care to manage her symptoms.
The Case:
When I was first retained, I sent out our letters of representation and set up the claim. We found that there was up to $100,000 in insurance available to both husband and wife through Progressive. Progressive was the insurance company for the Yukon. But, the adjuster for Progressive told me that he was only going to accept 80% fault for the accident. When I asked why, he said that there was no way that my clients' car should have flipped over, so they must have been speeding. When I asked him if he had any evidence to support it, he responded that the driver of the Yukon said that he did not see the car. I told him that made no sense and that I was going to recommend that we file a lawsuit.
I then told my clients what Progressive's position on the cause of the accident and they agreed to file suit. They were adamant that they were going to speed limit or even less because of all of the traffic leaving the Rays game.
The Lawsuit:
I filed a lawsuit against the young man who was driving the Yukon and his parents, who owned the vehicle. Progressive hired a defense lawyer to defend the case. We took depositions of all of the witnesses. No one testified that my clients were speeding. There was absolutely no evidence of that. Every witness stated that they were going 35 mph. In fact, it appeared as if the boys leaving the game simply did not know where they were going and just made an improper turn.
I demanded a trial on the auto accident case and the judge ordered us to go to mediation. About a week before mediation, I prepared a final demand letter to Progressive for the full policy. I also filed a proposal for settlement. A day or two after I sent the demand packages, I got a call from an adjuster from Progressive. He said that he was new to the case, had just reviewed the file, and did not know what the prior adjuster was thinking. He agreed to pay the full $200,000 to my clients.
My clients were obviously happy. It was the correct result. But, this is an example of what the insurance companies do to drag out cases. It is an example of what they try to do to people when they don't have lawyers who will fight.
But, filing the lawsuit extended the case about 9 months. Out of their settlement, they had to pay for the costs of filing the lawsuit and taking the deposition. They had to spend time in deposition and filling out discovery requests, etc. And, all of that was based on an adjuster from Progressive inventing that they were 20% at fault for the accident based on absolutely nothing.
I write this success story as a cautionary tale so that you can read what it is really like in the world of auto accident claims.