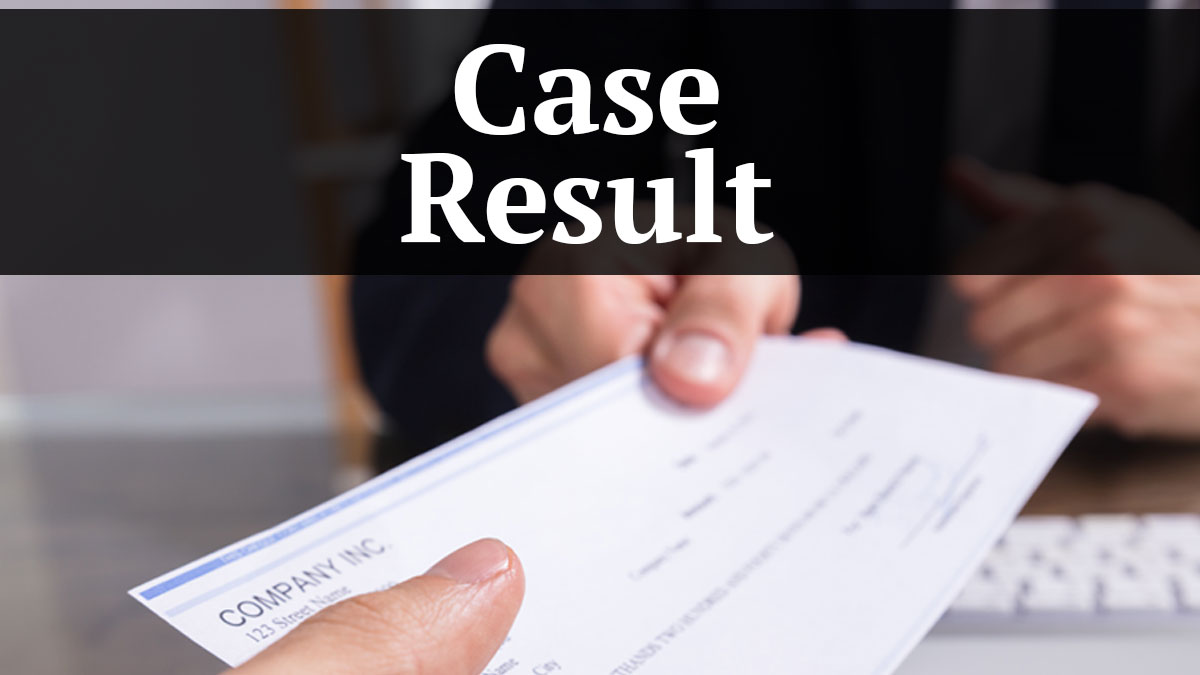 Case Details
The Case: Client Injured in Hit and Run Auto Accident
The Injuries: Shoulder Injury requiring surgery, back injury requiring injection, neck injury, knee injury
Case Result: Settlement reached in favor of our client
Accident Location: 62nd Avenue North & 9th Street North, St. Petersburg, Florida
Case Summary
In July 2018, our client was driving his 2012 Toyota Rav 4 and was stopped in traffic facing east at the intersection of 62nd Avenue North and 9th St. N. in St. Petersburg, FL. A 2003 Ford F-150 failed to stop for traffic and caused a rear end collision. The driver of the truck ran from the scene on foot and was never found. During the investigation by the St. Petersburg Police Department, it was learned that the driver was a day laborer hired by the owner of the truck and had been working that day for his business. Thus, the owner of the truck was responsible for the actions of the driver.
Medical Treatment / Pain and Suffering
Following the accident, our client felt an extreme amount of pain radiating throughout his entire body. When the pain did not subside through the night, he sought medical treatment the following day at a chiropractic office that we were able to quickly refer him to.
Upon his initial evaluation, our client complained of headaches with pain in his neck, mid back pain, lower back pain, right knee pain, TMJ, and pain in his right hip region. Conservative treatment begun at least three times per week for the next several weeks. This treatment included conservative chiropractic adjustments, physiotherapy in the form of segmental traction, and muscle stimulation.
When his pain did not subside, he was referred him out for both Cervical and Lumbar MRI's which resulted in the discovery of many injuries. The MRI of his neck found 2 disc bulges and the lumbar MRI found 2 bulges with annular tears.
As he continued his treatment, due to the increasing complaints of pain to the right shoulder and right knee, his doctor ordered more MRI's. There were no serious injuries to the knee discovered, but the MRI of the shoulder revealed a serious injury that resulted in right shoulder arthroscopy with joint debridement, subacromial decompression, lysis of adhesions, distal clavicle resection, with evaluation of the rotator cuff, labrum, and biceps with repairs.
Our client was optimistic that this surgery was going to help him try to get back to a normal life. He continued with his recommended follow up and physical therapy appointments. However, he continued to have pain in his lower back. In an effort to find some kind of relief, he underwent a left lumbar facet medial branch nerve block.
Following this treatment, we submitted a demand for compensation to the insurance company for the owner of the truck that rear-ended him. After negotiations, the case settled in October 2019.
Case Results
This case settled in pre-litigation, and our client received compensation for:
Medical expenses – Past and future
Emotional stress
Pain and suffering – Past and future
Lost wages
Physical impairment – Past and future
A Five Star Review From Our Client
Mr. McQuaid is a hard-working professional, very knowledgeable in his field of personal injury. He's always prepared to tackle any obstacles thrown his way, and always has time for his clients' questions and concerns. I had the privilege to have him on my side twice, involving two separate accidents when I was rear ended.

His great attitude and willingness to take time out of his day to speak and meet with me at any time is second to none. He is an excellent communicator and personally kept me informed throughout the case regarding all costs/potential fees, so there were no surprises at the end. He made sure that the final outcome of my case was something I wanted and I was okay with before proceeding, he never pressured me, and gave me the time to make a well-informed decision. The results were excellent.

I was referred to many attorneys by friends and family members, but Mr. McQuaid is the one I chose for many reasons. From the first meeting, the first questions were about my well-being, he then proceeded to listen to all the facts. His positive attitude and personality are contagious. Always in great spirit, he makes sure that his clients have a good day even if things are moving slow or do not seem to be moving at all which happens in all legal cases. All of the above are the reasons why I chose him for a second collision when I was rear-ended on I-275 while driving Uber and my vehicle was "totaled." He was very familiar with the process (Uber) and was able to answer any questions about it from the moment I saw him. He makes sure to speed up what needs to be done and is patient enough to wait for a great outcome.

In case someone is looking for an attorney, regardless of the issues they are facing, Mr. McQuaid should be on the top of their list.