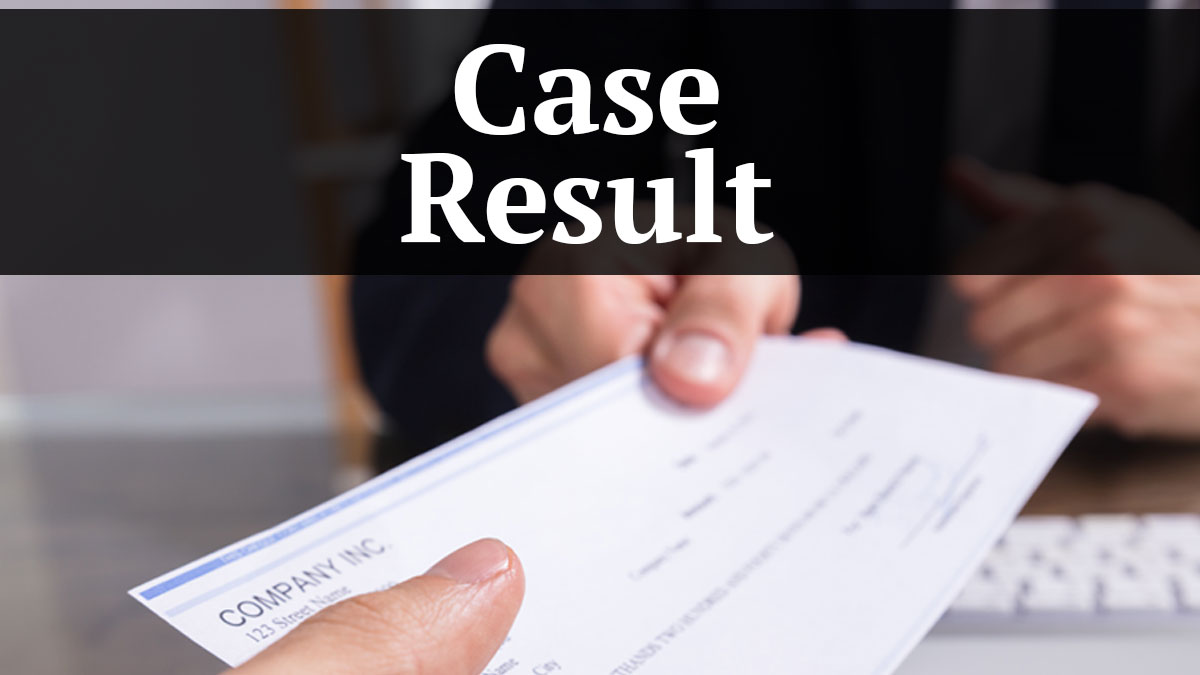 Case Details
The Case: CLIENT INJURED IN AUTO ACCIDENT
The Injuries: Pain in neck and lower back
Case Result: Settlement reached in favor of our client
Accident Location: 66th St. N and 18th Ave. N St. Petersburg
Case Summary
On December 2, 2019, our client was driving his Dodge pickup south on 66th St. N in the median lane at 2:15pm at 45mph. As he passed the intersection at 18th Ave. N, a Nissan sedan, which was also driving south, drove from the middle lane and collided with the passenger side of his truck. The driver of the Nissan was 90 years old and failed to yield the right of way. St. Petersburg Police Department responded to the scene and determined that the driver of the Nissan was at fault. The damage to the Dodge pickup exceeded $15,000. No ticket was issued, most likely as a courtesy to the elderly driver.
Our client did not go to the hospital, but was sore after the accident. When the soreness did not go away, he reported to a chiropractor to be checked out. His complaints were of pain to his neck and lower back.
He started conservative chiropractic care and was sent out for MRIs to his back and neck. The cervical MRI showed a central protrusion-type disc herniation at C6-C7 as well as an anterior subligamentous disc herniation at C3-C4 with annular tear. Given these results, he was referred out to Florida Physical Medicine for further evaluation.
Our client continued to have pain primarily to his neck and had a cervical epidural steroid injection on July 7, 2020. Unfortunately, this injection provided minimal relief and he had a left cervical facet medial branch nerve block performed on July 28, 2020. The pain got better after this procedure and he was released from treatment on an as needed basis.
Unfortunately, the neck pain gradually came back and our client decided to have more invasive treatment. On December 9, 2020, he had C2-3, C3-4, C4-5. FACET JOINT MEDIAL BRANCH NERVE RADIOFREQUENCY ABLATION, TOTAL OF FOUR LESIONS. This procedure provided great relief and he has had minimal pain since.
The driver of the Nissan was insured with The Hartford. Following the last procedure, we made a demand for the full insurance limits of $100,000. In the demand, we detailed the history of the accident, the liability, and the property damage. We presented the medical bills, lost wages, and pain and suffering that our client experienced as a result of the accident. The Hartford immediately tendered the full $100,000 policy limit. We were able to reduce some of our client's outstanding medical bills to increase the amount of money that he received. While he never expected to be in an accident, he was very pleased with our services and the outcome. He intends to use the money that he received from the settlement for any future medical care and a down payment on his first home.
Case Results
This case settled in pre-litigation, and our client received compensation for:
Medical expenses
Pain and suffering
Lost wages
A Five Star Review From Our Client
I got into a car accident about a year and a half ago, and at first I had no pain, as the days went on I started to develop pain in my neck and it got progressively worse and worse. I got in touch with Sean, and from start to finish him and his team were outstanding. From being there to help with any questions I had, pointing me in the right direction of great doctors, helping wrap my case up and getting my medical bills down at the end. They made it easy in a bad time for me. Would highly recommend!