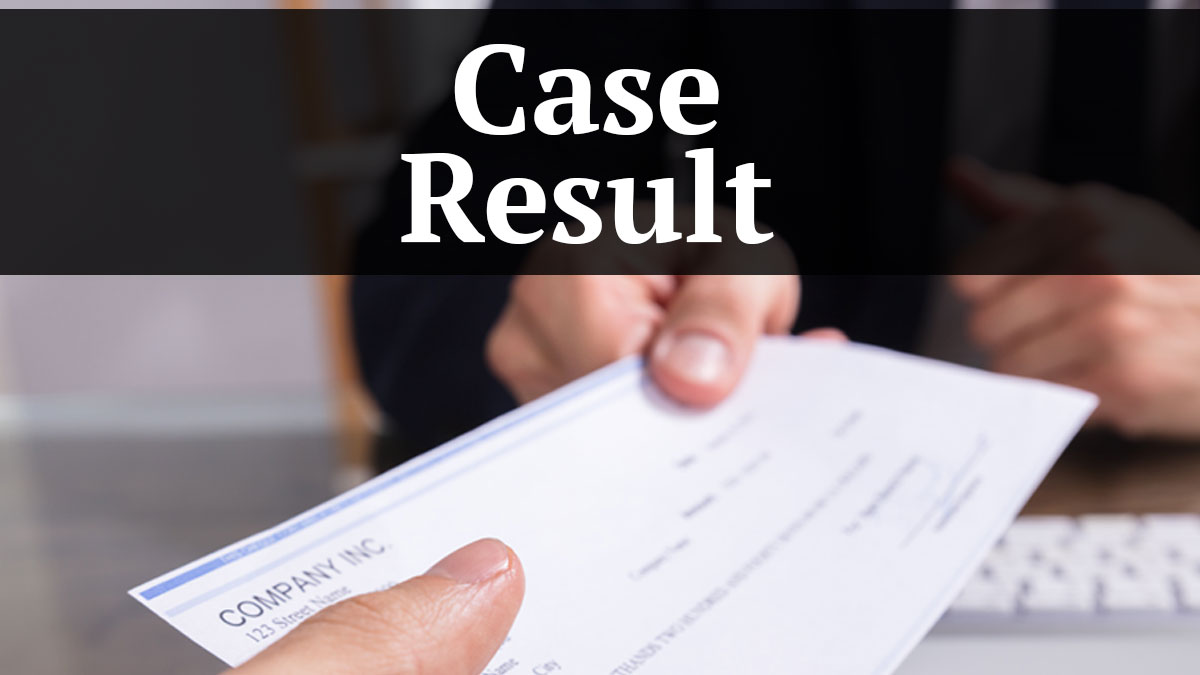 Case Details
The Case: Victim of Car Accident
The Injuries: Shoulder, Neck, Low Back
Case Result: Settlement reached in favor of our client
Accident Location: 34th St. S and 1st Ave S St. Petersburg
Case Summary
On February 4, 2020, our client was making a left turn from 34th St. S onto 1st Ave S in St. Petersburg just after 11:00AM. As she made the turn, a driver heading northbound on 34th St. S, ran a red light, causing a serious collision. The impact was to the passenger side of our client's vehicle. St. Petersburg Police responded to the scene and cited the at fault driver with failing to obey a traffic control device.
Our client began to feel extreme pain after the accident and reported to Dr.'s First Injury in St. Petersburg the following day. She had pain in her shoulder, neck and low back. She began to receive chiropractic treatment and physical therapy. She had MRIs taken of her shoulder, which revealed a full thickness tear of the infraspinatus tendon. The MRIs to her neck and back revealed disc herniations.
Our client was very concerned about her ability to use her shoulder in the future. She owned a cleaning business and the full use of her arm was vital to her health and business.
She was referred to Florida Physical Medicine for further evaluation. She received a sacroiliac injection to the shoulder, but it was not successful. Surgery was the only option. She had a total shoulder arthroplasty, which was successful.
The driver of the vehicle that struck her was uninsured, but our client carried uninsured motorist coverage in the amount of $250,000. We filed a demand to her insurance company. The insurance company required her to take an EUO, or examination under oath via Zoom, which lasted about 2 hours. We continued to negotiate and were able to resolve her claim in February 2021 for $245,000. Our client was very happy that all of her medical bills were handled and she received money for what she went through.
Case Results
This case settled in pre-litigation, and our client received compensation for:
Medical expenses – past and future, pain and suffering, lost of past and future earning capacity, physical impairment – past and future