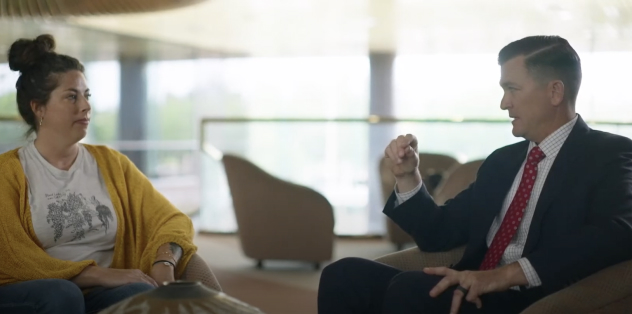 St. Petersburg offers great weather for cyclists all year, and many residents choose bicycles for recreation, exercise, and commuting. Unfortunately, bicycle riders face constant risk from unsafe road conditions and negligent or reckless motorists. If you were hurt in a bicycle accident in St. Petersburg, you have the right to seek full compensation for the cost of your injuries, including medical treatment and missed work. Don't let medical bills pile up without speaking to an attorney. A St. Petersburg bicycle accident lawyer can help you pursue the financial recovery and justice that you deserve.
Bicycle accident lawyers McQuaid & Douglas stands ready to help you recover as much as possible after a bicycle accident in St. Petersburg. Our attorneys always fight for maximum compensation, whether that comes in the form of a bicycle accident settlement or a verdict. Insurance companies know us as top litigators with a proven track record of success, including securing over $145 million in compensation for our clients.
We offer personalized service with an empathetic approach. We take the time to get to know you and help however we can if you face difficulties during your recovery. Contact us today for a free consultation to learn more about how our firm can assist you in pursuing your St. Petersburg bike accident claim.

Do I Have a Bicycle Accident Claim?
You might have a claim for financial compensation for your injuries if another party caused your bicycle accident. In most cases, this involves initiating a bicycle accident claim against a motorist who hit you while driving carelessly or recklessly. Examples of reckless driving include speeding, running a red light or stop sign, and cutting in front of a bicyclist without signaling.
You might also have a bicycle accident claim if you crashed your bike due to an unsafe or defective roadway. Sometimes, an unsafe intersection design increases the risk of collisions or poor road maintenance poses a hazard to bicyclists.
No matter what caused your crash, you should speak with a St. Petersburg bicycle accident lawyer as soon as possible to discuss your options.
Why Should You Hire a Bicycle Accident Lawyer in St. Petersburg?
Bike and auto accident collision cases can be complicated. There is a plethora of legal matters to understand and daunting insurance companies to battle. A bicycle accident lawyer can remove the pressure placed on you, allowing you to focus on recovering, returning to work, and spending time with your family. You won't receive any stressful phone calls from the insurance companies, and you can relax knowing that you're in safe hands.
At Personal Injury Attorneys McQuaid & Douglas, we know the damages you've suffered. When you are focused on your current medical bills, you may not be thinking about lost wages, psychological distress, future medical costs, diminished ability to perform activities of daily living, and all the other ways your life is affected by your crash. Our attorneys explore all avenues of recourse for you in your claim.
We ensure evidence is preserved correctly. Evidence can be lost in a matter of days or even hours. Our team will work to make sure it is secured.
We know which evidence will support your case. Under Florida law this is crucial, as recovering compensation is only possible if it is established that another person's legal negligence caused the accident.
Insurance companies will exploit the stress you're going through and your lack of knowledge, often pushing you into admitting a mistake. We make sure you are protected and fight aggressively for the best results.
An attorney can get to work straight away without the huge mental distractions you'll likely have following a bicycle wreck. Taking action immediately will give you the upper hand.
A bicycle accident lawyer can typically deliver vastly greater results victims who choose to handle a claim without an attorney.
We'll be your advocate throughout the entire process of your bicycle accident claim. Our team will effectively handle all the legal work and take your case all the way to verdict, if necessary.