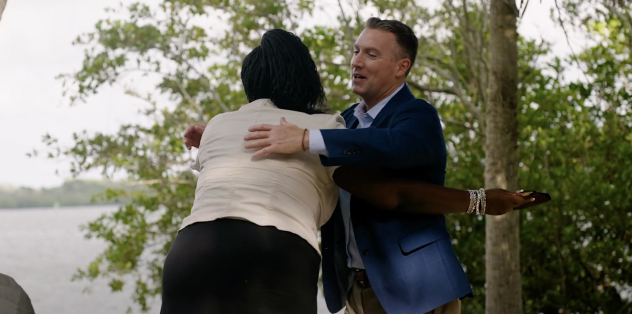 Were you injured or did you lose a loved one in a St. Petersburg truck accident? If you are struggling in the aftermath of a severe injury crash, know that you don't have to shoulder the burden alone. If your crash was caused by negligence on the part of the truck driver, trucking company, or another entity, you could be owed significant compensation. A St. Petersburg truck accident attorney from Personal Injury Attorneys McQuaid & Douglas can help.
Personal Injury Attorneys McQuaid & Douglas has earned a reputation as tireless advocates for those who've been hurt in truck accidents in Pinellas County. Our firm's track record includes securing more than $145 million in compensation on behalf of our deserving clients. When you choose us to help with your case, you can expect to receive a compassionate, personalized approach from our skilled St. Petersburg truck accident attorneys.
Contact us today for a free case review to learn more about how our firm can take the burden off you during this difficult time.

Do You Have a Truck Accident Claim?
If a truck driver, trucking company, or another entity was negligent and caused your crash, you could have a viable personal injury claim against them.
The truck driver could be liable if he or she was distracted, intoxicated, drowsy, or otherwise failed to operate the vehicle responsibly, causing a crash. The trucking company could be liable if it failed to hire, train, or supervise the driver, or if it failed to keep the vehicle in safe working condition. Other parties, like third-party maintenance companies and cargo loading companies, could also be to blame if their negligence caused the crash.
Do not wait to get trusted legal advice after a serious accident. Our respected St. Petersburg truck accident attorneys can review your case for free and explain your legal options.
Why Truck Accident Claims Are So Complicated
Truck accident claims are often more complicated and difficult than other motor vehicle accident cases for several reasons:
Truck accidents tend to cause more serious injuries due to the greater forces of impact. When a truck accident victim is severely or catastrophically injured, he or she will often need long-term care, financial support, and more. This means that seeking fair financial compensation could include future expenses and losses.
Truck accident claims often require reviewing much more evidence than other accident claims. Trucking industry regulations require trucking companies to keep extensive records. These might document the underlying cause of a truck accident. An experienced St. Petersburg truck accident lawyer can conduct a thorough investigation into the crash to collect and analyze all the evidence.
Trucking companies can have complex corporate structures and layered insurance coverages that make it difficult to determine how much money could be available to compensate you for your injuries and losses. A skilled St. Petersburg truck accident attorney will work to uncover every possible source of compensation in your claim.