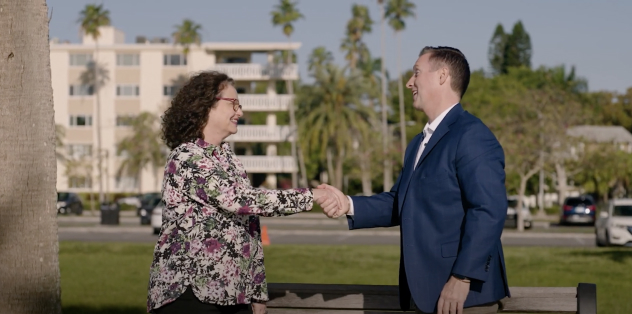 In the U.S. over 4.5 million people are bitten by dogs every year, with nearly 1 million of those victims needing medical attention following attacks. These scary statistics are well known to Dog Bite Attorneys, who can help you recover compensation following an injury that wasn't your fault.
Dog bites can cause not only physical injuries but also long-term damage such as scarring, trauma and phobias. If you or a loved one have been on the wrong end of a dog attack, then you may be entitled to compensation for your injuries and damages. Your medical bills should be covered, as well as potentially missed wages and other after-effects of injuries. Dog bite cases can result in large settlements, which our clients rightfully deserve
Personal injury attorneys McQuaid & Douglas are highly experienced with cases involving dog bites and attacks.
Personal Injury Attorneys McQuaid & Douglas are rich in experience in dealing with negligent canine owners. They're both partners at Battaglia, Ross, Dicus & McQuaid, P.A., and have been repeatedly recognized by their peers, courts and clients as premier lawyers in Personal Injury Law.
For 60 years, Battaglia, Ross, Dicus & McQuaid, P.A., has been recovering damages and serving victims in complex legal battles. Their exceptional legal assistance to the Tampa Bay area has included high profile, televised cases that have earned a Tier 1 Law Firm ranking by US News and World Reports.
With our free consultation service, we can answer any questions or concerns and get started on helping you cover your losses from a dog bite incident today.
Who is liable following a dog bite or attack?
A Dog Attack Attorney is likely to take action against the dog's owner. This is because Florida Law (Floride Code section 767.04) states, "The owner of any dog that bites any person while such person is on or in a public place, or lawfully on or in a private place, including the property of the owner of the dog, is liable for damages suffered by persons bitten, regardless of the former viciousness of the dog or the owner's' knowledge of such viciousness."
This means a personal injury lawyer can sue the canine's owner for the dog bite, even if they had no involvement in the attack and had no prior knowledge of aggressive behaviors from their dog. Just like a gun or a car, the owner of a dog has a responsibility to ensure that their dog will not cause harm to people.
A dog owner can be sued for 'Intentional Torts', if the dog attacked with the owner intending it do so. If this is the case, the attack may also be considered a crime.
A property owner is also potentially liable. A landlord or business owner with a dangerous dog on their property must warn you of it. They should either tell you about it or have clear warning signs.
It is possible to sue both a dog owner and property owner following an attack. In fact, doing so increases the chance of being fully compensated for damages caused by a dog bite or attack.
If the victim provoked the dog, then these rules may change, as the attack may have been initiated due to the victim's own negligence.