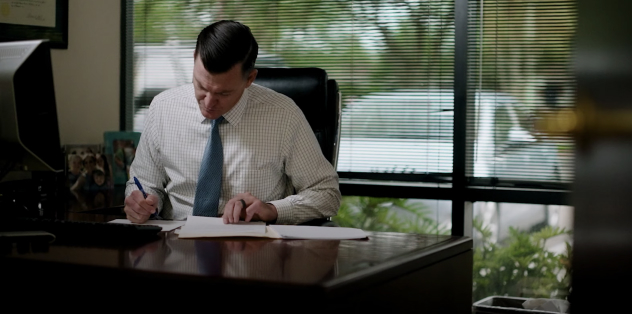 Were you hit by a car or another vehicle in St. Petersburg? Did a negligent motorist hit you while you were crossing the street, walking on a sidewalk, or walking in a parking lot? If you were severely injured due to someone else's recklessness, contact Personal Injury Attorneys McQuaid & Douglas right away. A St. Petersburg pedestrian accident lawyer from our firm will stand strong for you and demand the full compensation you need to recover.
With over 60 years of experience, our firm has a proven record that includes securing over $145 million on behalf of our clients. Our lawyers understand what you're going through, and we will work to make sure all your needs are taken care of. To get started, contact us today for a free review of your case.
Do You Have a Pedestrian Accident Claim?
You might have a pedestrian accident claim if you were hit by a motorist who was careless or reckless behind the wheel. That means that the driver operated the vehicle in an unsafe manner, violated traffic laws, or demonstrated an intentional disregard for the safety of others.
Examples of driver behavior that might result in a pedestrian accident claim include:
Speeding
Running red lights or stop signs
Failing to yield at intersections or crosswalks
Driving recklessly, such as racing or swerving around traffic
Driving under the influence of drugs or alcohol
Driving while tired or drowsy
Driving while distracted, including texting while driving
Backing up or turning without checking mirrors and blind spots
No matter what happened to cause a vehicle to hit you, it is crucial to understand your legal rights. Please reach out to our St. Petersburg pedestrian accident law firm today to talk about your case for free.
Benefits of Hiring a St. Petersburg Pedestrian Accident Lawyer
Pursuing a legal claim for compensation after a pedestrian accident can prove complex and time-consuming. You should be able to focus your energy on getting treatment for your injuries and returning to normal life. That's where we come in. Let a St. Petersburg pedestrian accident lawyer handle all the work needed to pursue financial compensation on your behalf. Our highly skilled legal team will:
Recover all evidence from the accident that can help prove the liability of the driver who hit you
Evaluate your own insurance coverage to identify all possible sources of compensation
Consult with your doctors to understand the extent of your injuries and your future treatment needs
Work with accident reconstruction experts to prepare an effective, persuasive case
Demand maximum compensation from the insurance companies, including filing claims for coverage with your own insurer when necessary
Negotiate with insurance adjusters and defense attorneys for a fair settlement that provides you full compensation for your losses
Pursue a pedestrian accident lawsuit if the insurer won't agree to a fair settlement