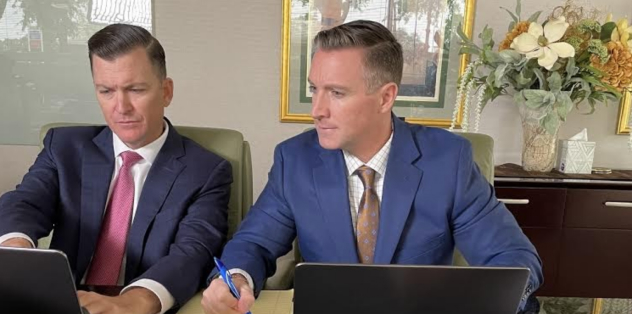 Slip and fall accidents have the potential to cause far more serious injuries than just bumps and bruises. Falls can inflict debilitating and life-altering injuries. If you slip and fall on another person's or business's property due to a dangerous or hazardous condition, you might be entitled to financial compensation for the losses you suffer. A St. Petersburg slip and fall lawyer can help you understand your options after a serious accident.
Personal Injury Attorneys McQuaid & Douglas has an outstanding track record of successfully advocating for injured accident victims in St. Pete and throughout the Tampa Bay area. If you are facing a difficult recovery from a slip and fall accident, do not hesitate to call us for legal advice. Our attorneys provide personalized attention and skilled representation. We purposely limit the number of cases that we take so that each client gets the full focus and effort they deserve.
Contact us today for a free case review to learn more about how our St. Petersburg slip and fall lawyers can help you pursue a full recovery.
What Do You Have to Prove in a Slip and Fall Claim?
Just because you fell on somebody else's property does not automatically mean you can recover compensation in a slip and fall claim. To successfully obtain financial recovery from a property or business owner, you will need to prove that a dangerous or hazardous condition on the premises caused your injury. You will also need to show that the hazard was either created by the property or business owner or that they negligently failed to fix it or warn visitors.
Proving a slip and fall case can be difficult. It includes documenting that the owner either knew about the condition or should have discovered the condition. Your attorney will also need to show that the owner had enough time to clean up or fix the hazardous condition.
You should never try to negotiate a slip and fall settlement on your own. Beware that insurance companies and property owners are looking out for their best interests, not yours. Let an experienced St. Petersburg slip and fall attorney craft a strong case for the full and fair compensation you deserve.
Why Hire a St. Petersburg Slip and Fall Attorney?
Dealing with legal matters after a slip and fall is a stress and burden you never asked for. Facing off against large insurance companies, business owners, and lawyers is an overwhelming task that is best left to a seasoned personal injury attorney.
A trusted and experienced slip and fall attorney from our firm can:
Remove the stress and manage all communication between you and the insurance companies
Thoroughly analyze the accident and secure the necessary evidence, such as video footage, medical records, and accident reports
Identify the full extent of the damages you have suffered, including future anticipated losses
Examine building codes and laws to determine whether they were broken
Aggressively advocate for your best interests in settlement negotiations and at trial, if necessary
If you have suffered a trip, slip or fall, do not wait to get the legal help you deserve. At Personal Injury Attorneys McQuaid & Douglas, we are widely known for holding negligent property owners accountable when bad accidents happen on their premises. Contact us today for a free review of your case.