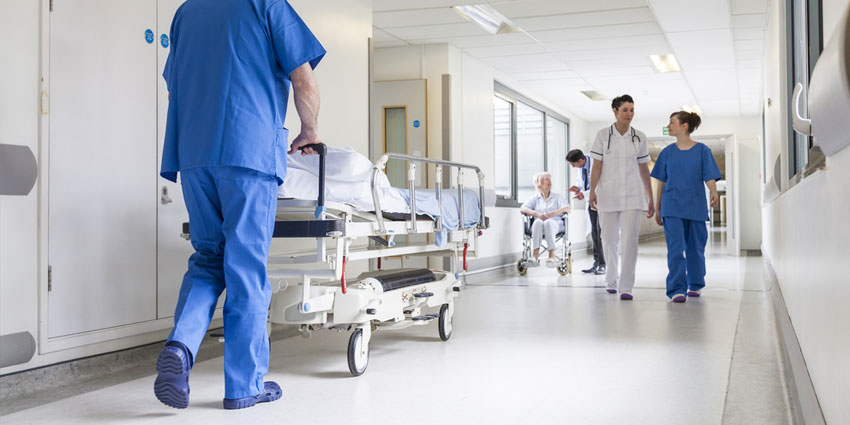 I hope that anyone reading this article will not have any immediate need to go to a hospital for a personal injury accident. But, injuries can happen at any time and it is better to be prepared for that worst case scenario. Over the years, my personal injury clients have been treated at every hospital in Pinellas County. I have personally observed how each hospital provides medical treatment, their billing practices, and the quality of their documentation of the injuries. Not every hospital is the same and where you go really matters. The medical staff, the facilities, and the price differ greatly from hospital to hospital.
The purpose of this article is to arm you with information about where I think you should go if you have been injured in a personal injury accident. Because your location and convenience is not something that I can control, I have divided my list into picks for both North and South counties. I hope that this information helps if you ever are the victim of a personal injury accident.
What is a Hospital Lien?
A hospital lien is a legal obligation that you or your personal injury lawyer has to repay your hospital bills out of the money that you recover in your claim. There are many different types of liens out there. For example, your mortgage on your house is a lien.
What Is the Law in Florida About Hospital Liens?
Florida law leaves the decision whether to allow a hospital lien to each of the 67 counties across the state. So, where you go to the hospital really matters financially. The good news for patients is that only a handful of the counties have passed laws/ordinances allowing these liens for hospitals.
Does Pinellas County Allow Hospital Liens?
No. Hospitals in Pinellas County are forbidden from imposing a lien against your personal injury case. In Pinellas County, our legislators were wise enough not to pass a law requiring hospital liens. This is a real benefit to the citizens of Pinellas County. However, some hospitals are trying everything they can to find a way around the law. In fact, one of our local hospitals just moved its headquarters to a county where liens are allowed. Does this mean that it will try to impose liens on Pinellas County residents by claiming that it is a hospital from another county? Stay tuned in the months to come for an answer. I anticipate a legal battle coming on this issue.
What Does It Mean if There Is No Hospital Lien Against My Personal Injury Case?
If there is no hospital lien, that means that I (as your personal injury attorney) am not required to pay the bill out of the money that I recover for you. Now, that does not mean that the bill magically disappears. It is still a debt like any other bill that you might receive. In our Pinellas County personal injury cases, we give our clients the money and let them decide what to do with the bill. Some pay it in full, some call the hospital and negotiate it down to a lower amount, and some don't pay it at all. The best part about not having a lien is that we let you decide what you want to do with the hospital bill.
SOUTH PINELLAS COUNTY PICKS

This is my top pick based on the fact that they treat their patients with the most compassion. My clients tend to feel St. Anthony's Hospital takes the most time to listen and understand their concerns and properly evaluate the findings to the fullest extent. On the billing side, we find that St. Anthony's Hospital generally reduces their bill by 20%-30%. As a result, I highly recommend St. Anthony's.

My second choice based on the specialty services this hospital can provide. Bayfront Health St. Petersburg is a true trauma hospital and has some of the top ranked surgeons in the State. In my experience, their Cardiac and Intensive Care Units are unmatched. However, Bayfront Health St. Petersburg is not the easiest to negotiate bills with and lately it has been a lengthy process. I highly recommend Bayfront Health St. Petersburg.

A teaching hospital where you are very likely to be seen by a resident physician. You will likely receive a lot of testing while the residents navigate what your ailments are but be careful because you are the one being charged for them in the end. I have seen their bills get as high as $50,000.00 for 3 hours worth of treatment. Be very wary of Northside simply because the bills are extremely high compared to other hospitals.

While I have received very positive feedback regarding the compassion of the staff at Palms of Pasadena Hospital, I have a cautionary tale. I had a client receive x-rays at Palms of Pasadena and was told there were no broken bones found resulting in his discharge. A couple days later, when this client followed up with an orthopedic doctor, it was discovered that he did in fact have a broken elbow that required surgery. Palms of Pasadena gets a mediocre vote from me.

I recently visited an admitted client at St. Petersburg General Hospital and had a mixed experience. I was uncomfortable with the fact that visitors could openly walk into the Covid units and that they appeared to be very short staffed. They were unable to answer basic questions about my client's care and it was impossible for me to speak with the on-call physician. However, a plus is that St. Petersburg General Hospital will reduce their bill by about 20% on average.

Bay Pines VA filters patients in and out as quickly as possible. It has been my experience that the doctors think that everyone injured in a personal injury accident will be fine with just rest. The services provided are not specialized for what you will need to win your personal injury case. Further, it takes our office months simply to get our clients' medical records. As a result, I would not recommend them unless it is absolutely necessary.
NORTH PINELLAS COUNTY PICKS

Many of my clients prefer Morton Plant Hospital based on their efficiency and cleanliness. Morton Plant tends to have shorter wait times and a well regulated structure allowing for an optimum experience. Morton Plant isn't the best with negotiating/reducing their bills directly with attorneys. But, I do find that they are more understanding with the patients directly and are willing to reduce when given financial hardship information. Overall, Morton Plant Hospital is my top pick for the north Pinellas County hospitals.

A teaching hospital where there is a strong chance you may be examined by a resident physician. Largo Medical has advanced their technology within the last several years by not only offering robotic surgery but also many perks for their patients such as online records portal, texting with nurses, text message appointment reminders, online bill pay, etc. Largo Medical Center is perfectly adequate to treat injuries from a personal injury accident and I recommend them.

Overall clients have relayed positive feedback regarding the compassion and friendliness of the staff but have found errors in Morton Plant's bills and they can be very difficult to negotiate.

I have heard both positive and negative reviews of Mease Countryside Hospital from my clients, but the most predominant issue is simply lack of communication. Many clients feel as though they are rushed into being discharged and that Mease Countryside did not address all of their concerns.
Contact a Top Rated Personal Injury Lawyer
I have handled every type of personal injury case in Pinellas County. Many of my injured clients go to the hospital for help. Some have positive experiences and some have complaints. What I've learned over the years is that you cannot judge a hospital simply on the care that you receive. There is more to the analysis because the hospital's billing, pricing, and negotiation of the bills is sometimes just as important. You won't realize whether you have been taken advantage of until long after you have been discharged. These are the reasons why I wrote this article-to help people understand how the hospitals really treat their patients.
If you have any questions about this article or find yourself needing to speak with a personal injury attorney, please contact me. My consultations are always free of charge.
This article was written and is the opinion of Sean McQuaid of Personal Injury Attorneys McQuaid & Douglas. Personal Injury Attorneys McQuaid & Douglas is the personal injury division of Battaglia, Ross, Dicus & McQuaid, P.A. The law firm is one of the oldest and most respected in Pinellas County. Established in 1958, the firm has been representing injured people for over 60 years. The firm has the resources, experience, and reputation to accomplish results that most law firms can't. Sean McQuaid is President of Battaglia, Ross, Dicus & McQuaid, P.A. and was also the President of the St. Petersburg Bar Association for 2020-21. Please see Mr. McQuaid's bio for more information about his educational background, awards, accomplishments, and accolades.