If you are in need of a personal injury attorney in St. Pete Beach, please contact us for a free consultation. Sean McQuaid and Jonathon Douglas are partners at Battaglia, Ross, Dicus & McQuaid, P.A., and specialize in accident injury claims on St. Pete Beach. Over the years, they have successfully handled countless auto accident cases and incidents at hotels in the area. Their goal in every claim is to provide you with the resources to obtain quality medical care and then maximize your financial recovery.
St. Pete Beach is mostly a tourist destination, but there is still a small population of residents. Virtually all of our auto accident cases occur on Gulf Blvd and almost all involve a visitor to the area. While the hotels all throughout St. Pete Beach are generally safe, accidents do happen. We have handled countless slip and fall claims and other premises liability actions against the hotels.
Our office is located only minutes away from St. Pete Beach. We are the oldest law firm in the area and can be trusted with any type of claim. We are familiar with the medical professionals in the area, how Palms of Pasadena Hospital works, and how to handle any type of accident. We are the law firm that people call when they are injured on St. Pete Beach.
Injury Attorneys McQuaid & Douglas will fight for YOU! NO FEE until we win.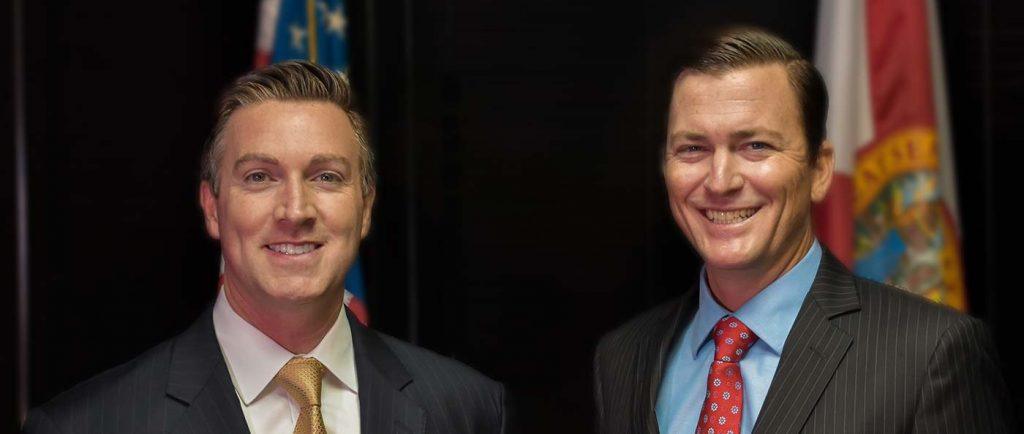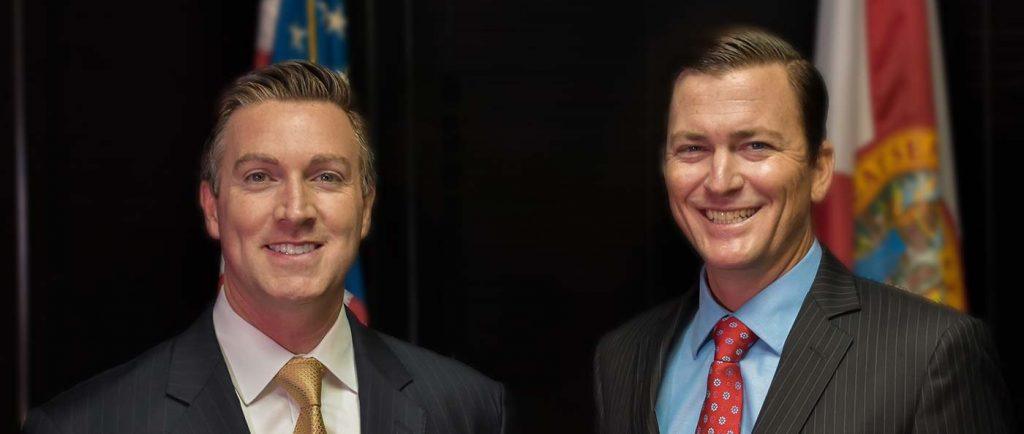 Steps to Take After an Auto Accident on St. Pete Beach
We understand that after an auto accident on St. Pete Beach you may be in shock, upset about the damage to your vehicle, in pain, and overwhelmed from the harassment of the insurance companies. This list has been put together to provide guidance to improve your chances at a successful claim.
Step 1 Contact Law Enforcement
After every auto accident, it is important to contact law enforcement. On St. Pete Beach, the Pinellas County Sheriff's Office will respond to the call. Many people make the mistake of simply exchanging information. These handshake deals to avoid contacting the police often backfire. People do not realize that insurance companies are not bound by what anyone says at the scene of the accident. If you do not have an accident report from a police officer, the insurance company will investigate on their own, which will slow down the claim. Further, you simply cannot trust the other person to do the right thing. It is human nature to not accept full responsibility for mistakes. For example, the other driver may tell his or her insurance company an excuse such as you were driving too fast and that is what caused the accident.  To protect yourself, contact law enforcement. Do not feel guilty that the other driver may get a ticket, you need to look out for your own best interests.
Step 2 Take Photographs
It is true that in the case of an auto accident, a picture is worth a thousand words. While you are at the scene, try to take pictures of the damage to all of the vehicles involved. We also like it when our clients are able to take pictures of the other driver and the witnesses. Then, once you get to a safe, well lit area, take more detailed photographs of the damage. If you have any visible injuries, those need to be captured as well. Bruising, abrasions, cuts, airbag burns, and/or swelling are all examples of visible injuries that need to be documented. If you are in a sling or a cast, take photos of that too. If you have had surgery, take pictures of the area when the bandage is being changed. We like to show how the wounds heal over time and any scarring that may be left. Photographs are one of the best ways to tell the story of the accident to an insurance adjuster or a jury. The general rule is that the more photos, the better.
Step 3 Obtain Witness Information
A great way to protect your claim after the auto accident is to obtain the contact information for all witnesses. Often, a witness will stop, make sure that everyone looks fine, and then drive off before the police arrive. Once that witness has left the scene, they are lost forever. Witnesses are the best source at proving who caused the accident. We advise our clients not to trust law enforcement to get the information of all of the witnesses. All too often, contact information in the accident report is incorrect or even the statements attributed to the witnesses. Therefore, in order to protect yourself, please get all of the contact information for your own records. You might save yourself a lot of aggravation with this simple step.
Step 4 Seek Medical Treatment
Perhaps the most important part of any auto accident injury claim is the medical treatment. The insurance companies look at when you went for treatment, where you went, and whether there were any gaps. It is extremely important that after every auto accident, you get medical treatment as soon as possible. If you need to go to a hospital, then go. If your injuries do not require a hospital trip, then try to go to an Urgent Care. If you have not done either of those two, then you will need to get in with a doctor who specializes in auto accident injuries immediately. Many people mistakenly believe that they have 14 days to seek medical care. The 14 day rule applies to your PIP benefits or no fault insurance, it does not mean that if you wait, you can recover compensation for your injuries from the at-fault driver. Our office can recommend doctors near you who specialize in your type of injuries and claim. Since the insurance companies will devalue your claim if you wait, simply don't give them that excuse. Always seek immediate treatment and then follow the doctor's advice.
Step 5 Contact Insurance
The final step before hiring a lawyer is to call the insurance company and get a claim number. You have an obligation with your own insurance company to report the claim within a reasonable amount of time and to cooperate with their investigation. You do not have any obligation to speak to the insurance company for the at-fault driver. You also should not go into great detail about the extent of your injuries. You will be asked about them, but we advise to answer vaguely and simply inform them that you are seeking the advice of a lawyer. In no situation should you give a recorded statement without first speaking to a lawyer.
Auto Accidents
Bicycle Accidents
Dog Bites / Attack
DUI Accidents
Hit & Run Accidents
Motorcycle Accidents
Premises Liability
PSTA Accidents
Slip & Fall Injuries
Truck Accidents
Uber & Lyft Accidents
Wrongful Death
Steps to Take After an Accident at a Hotel on St. Pete Beach
Perhaps the most common source of injuries on St Pete Beach are accidents at hotels. Since these injuries are usually to guests from out of the area, they have no idea how to handle such an incident. Normally, they are whisked away to Palms of Pasadena Hospital and then left with your vacation in ruins.  This list was compiled to assist those who are injured and have questions.
Step 1: Make an Incident Report
After the accident, there may be a lot of confusion. But, before you leave, you must report the incident to security and management. This is important because they need to be aware to investigate the scene, pull video, and speak to witnesses. If for some reason you left without reporting the incident, go back the next day and do so. This report is a critical first step in the process. You may not get to see their actual investigation report, but at least you have placed them on notice.
Step 2: Take Photographs
Taking photographs of the scene is very important. If you have slipped on liquid, get pictures of it. If you have tripped on a broken sidewalk or some other defect, get pictures. This helps to document how the premises was dangerous and not properly maintained. Lastly, if you have any visible injuries from the incident, take pictures of them too.
Step 3: Get Witness Information
If someone witnessed the incident, make sure that you get their contact information. Often, people rely on the hotel or business to do this investigation for them. Witnesses are often the best way to prove liability, so do you best to track them down.
Step 4: Seek Medical Treatment
The extent of your injuries and your medical treatment are the most important factor in deciding the value of the claim. Therefore, if you need emergency medical care, go to the hospital. If you don't need a trip to the hospital, then go to an Urgent Care. If you are a visitor to the area, contact a lawyer who can refer you to a medical specialist before you leave. The first few days after an accident are critical. If you wait until after you go home to seek treatment, you have already cost yourself money on your case. Call 727-381-2300.
How Can a Personal Injury Attorney Help?
Injury claims against insurance companies can be complicated. In every case, we notify the at-fault party of the claim. We find out the insurance coverages and set up the claim. We then medically manage the file. We assist our clients with finding appropriate medical care and monitor their treatment. We make sure that their bills do not get out of control and that there is enough insurance coverage to pay the bills. Protecting our clients from having to pay medical bills is always a main priority.
Once our clients have completed treatment, we compile the records and submit a demand. The demand lists the damages in the case including a description of liability, the injuries, the medical treatment, the out of pocket expenses, lost wages, and pain and suffering. We then attempt to negotiate a resolution with the insurance company. Most cases settle at this point.
How Much Does a Personal Injury Attorney Charge?
All personal injury attorneys handling claims in St. Pete Beach charge in the same manner. The fee arrangement is called a contingency. This means that the lawyer only gets paid if money is recovered for the client. There never is any money put down, no retainers, and no payment plans. If no money is recovered, the client does not owe the lawyer anything.
The standard fees are 33% for most cases and 25% if the claim is against a state or government agency. Most cases on St Pete Beach will be against a private person, business, or hotel, so the fee is typically 33%.
Are There Risks to Hiring a Personal Injury Attorney?
No. Because the lawyer is only paid if you agree to accept the settlement offer, there is no risk. You will never owe the lawyer anything unless you recover money. Because of this fee arrangement, it is common sense to get a lawyer involved as soon as possible.
How Long Does an Injury Claim Normally Take?
The time of the claim depends on the extent of the injuries and the amount of treatment. So, no two cases are the same. That being said, there are some general guidelines. For injuries that only require conservative care such as chiropractic or physical therapy, the claim should be ready for an insurance demand in about 6 months. If injections are required, then add a couple of months. If surgery is needed, add several more months. Again, these are just rules of thumb. We try to move every case as quickly as possible. We realize that the longer a case sits around with no treatment, the case will slowly lose value in the eyes of the insurance companies.
We are proud to serve your needs as personal injury attorneys in St. Pete Beach. We understand that accidents are unexpected and can wreak havoc on your life and that of your family. Because we are so familiar with handing these claims (especially when our clients are visitors or tourists to the area), we know how to help. We are trusted by our client because we always put their best interests first. If you or a loved one has been injured from an accident on St. Pete Beach, please contact us for a free consultation.