Personal Injury Lawyers Representing Gulfport, FL
If you are looking for a personal injury attorney in Gulfport, we have decades of experience in handling claims. Our office is only blocks from the edge of Gulfport and no other law firm has handled as many accident claims in the area as we have. Since 1958, our personal injury law firm has helped countless people who have been injured due to no fault of their own.
Both Sean McQuaid and Jonathon Douglas attended Stetson College Law located in Gulfport. They also both lived in Gulfport for their three years of legal education. Our office is located at 5858 Central Ave, which is only a few blocks from Gulfport and Boca Ciega High School. This means that we are intimately familiar with all types of injury claims in the area. Over the years, we have found that the majority of accidents in Gulfport occur on Gulfport Blvd (22nd Ave. S.). The turn right in front of Stetson causes many people to lose control and veer into oncoming traffic. There are also countless side streets, stop signs and traffic control lights that cause rear-end accidents and T-bone accidents.
McQuaid & Douglas will fight for YOU! NO FEE until we win.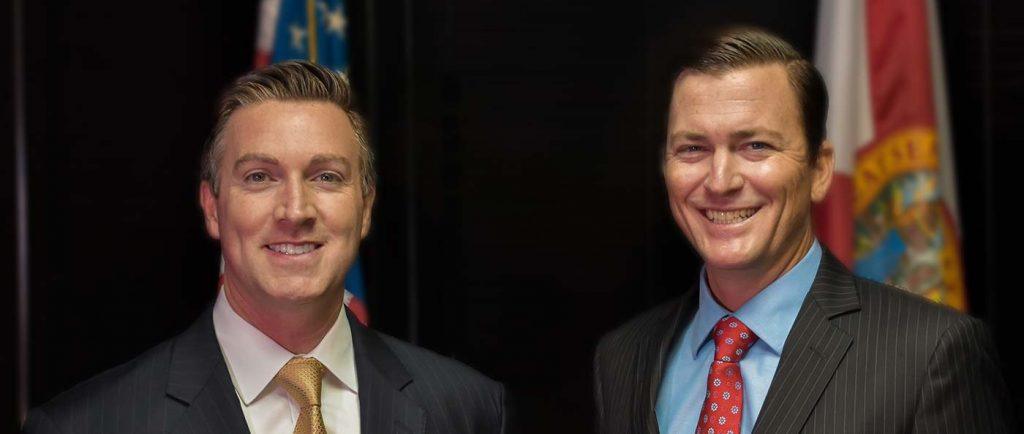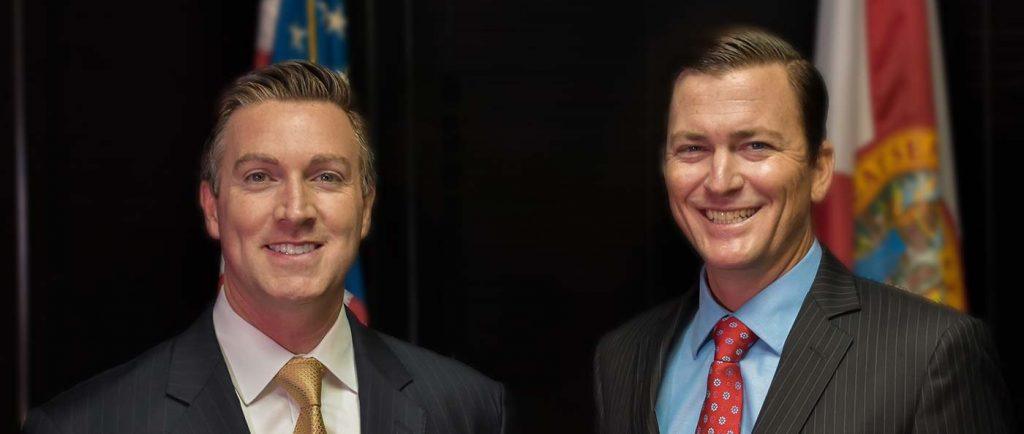 Steps to Take After an Auto Accident in Gulfport
Not every auto accident is the same, but there are some general rules to follow regardless of the situation.  If you follow these steps, you will protect yourself and increase your chances at a successful claim.
Step 1: Contact Law Enforcement
After an auto accident, many people mistakenly think that exchanging information is sufficient. What they don't understand is that the insurance companies are not bound by handshake agreements or even apologies. After every accident, the insurance companies interview the parties to the crash and make a determination as to fault. So, even if you believe that you were not at fault, an insurance company can still place some or all of the blame on you. In order to limit this from occurring, we advise everyone to contact law enforcement.  They will conduct an independent investigation and draft an accident report. This accident report will go a long way in speeding up the claim and determining fault.
Step 2: Take Photographs
It is true that a picture is worth a thousand words when it comes to auto accident cases. Unfortunately, most people do not think to properly document what happened at the accident scene. In every case, we like our clients to take photographs of the vehicles and the people involved in the accident at the scene. Then, once they get to a safe spot with proper lighting, we like to have them take additional photos of the damage. Finally, if there are any visible injuries, they need to be documented. This applies to abrasions, bruises, cuts, and any scarring. When an accident is properly documented, it assists the insurance adjuster and the jury to understand what happens. Photographs are more powerful than descriptions of the incident.
Step 3: Get Contact Information
Another common mistake by people involved in accidents is the failure to obtain contact information for the other driver and witnesses.  Many people rely on law enforcement to get all of this information and they are shocked when people are left out in the traffic crash report. Witnesses often stop at the scene, check on the well-being of the people, and then drive off. Once that witness leaves the scene, they are lost forever. Therefore, we advise all of our clients to always obtain as much information as possible.
Step 4: Seek Medical Treatment
Perhaps the most important aspect to any injury claim is the medical treatment. When people who have been injured wait days or weeks to see if the injury gets better, they unintentionally lower the value of their claim. Insurance companies believe that if you wait to see a doctor, you aren't that badly injured. Therefore, we advise all of our clients to seek emergency medical treatment immediately. If you need to go to a hospital, then err on the side of caution and go.  If your injuries do not rise to that level, then we advise that you treat at an urgent care. If your injuries are not serious enough for the hospital or an urgent care, then you must get an appointment with an auto injury specialist as soon as possible. Simply put, the best way to avoid a problem with the insurance company is to get treatment as soon as possible and avoid gaps in treatment.
Step 5: Report the Accident to Insurance
Under your own auto insurance policy, you have an obligation to report the accident within a reasonable amount of time and to cooperate with the investigation. We advise to contact insurance, report the accident, and get a claim number. You have no obligation to discuss the severity of your injuries. You have no obligation to report or cooperate with the insurance company for the other driver. You should never give a recorded statement without consulting with an attorney first.
Auto Accidents
Bicycle Accidents
Dog Bites / Attack
DUI Accidents
Hit & Run Accidents
Motorcycle Accidents
Premises Liability
PSTA Accidents
Slip & Fall Injuries
Truck Accidents
Uber & Lyft Accidents
Wrongful Death
How Can a Personal Injury Attorney Help?
A personal injury attorney in Gulfport serves many roles. After every accident, we take over the communication with the insurance company in order to control the flow of information. We investigate the accident, set up the claim, and find out the insurance coverage. Most importantly, we medically manage your injury treatment. This means that we refer you to specialists in the area of personal injury and monitor your treatment. We protect you by ensuring that there is ample insurance coverage to pay for all of your medical bills.
Once you have completed your treatment, we prepare a demand to the insurance company for your damages. In the demand, we discuss liability, the injuries, the history of treatment, lost wages, out of pocket expenses, medical bills, and pain and suffering. We then negotiate with the insurance company in order to maximize your recovery.
How Much Does a Personal Injury Attorney Charge?
All injury attorneys in Gulfport charge the same fee. This fee is called a contingency. It means that the lawyer is paid a percentage out of the money that is recovered for you. You never have to put any money down, pay a flat fee, pay a retainer, or make payments. The best part about a contingency fee agreement is that if no money is recovered, you do not owe your attorney anything. Because the lawyer only gets paid if he wins, there is no risk to the client to hire a lawyer to pursue the case.
The standard fees that are charged by personal injury attorneys in Gulfport are 33% for most claims or 25% if the case is against a state or government entity.
Contact a Gulfport Personal Injury Attorney
We are lawyers specializing in accidents in Gulfport. We always put your best interests first when it comes to medical care and how much money you recover. While we hope that you or a loved one has not been injured, the unfortunate reality is that accidents happen. Our consultations are always free. We encourage anyone with a potential claim to contact us immediately for assistance.