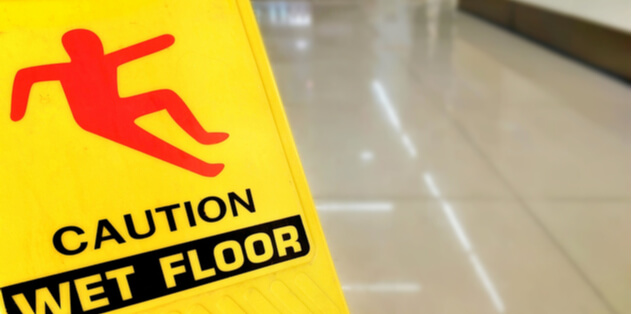 Publix Slip and Fall Personal Injury Claims
If you've suffered injuries from a slip and fall or other injuries while in a Publix grocery store or in the parking lot, then you may be entitled to compensation for your injuries. Injuries at Publix grocery stores are quite common. With the help of an experienced Publix slip and fall attorney, you can file and prosecute a claim to get the money you deserve.
We have found that the Publix claim center in Lakeland can be reasonable and will try to do the right thing to compensate injured customers. Publix realizes that it has a superior reputation among its customers and legitimately does not wants its customers injured while on its property. The claim representatives for Publix know and respect our attorneys and staff as we have successfully handled many accident claims with them. Let our experience in dealing with Publix help guide you.
Experienced Personal Injury Attorneys For Publix Slip and Fall Accidents
As the largest grocery store in Florida with over 800 stores across the state, there are constant accidents where people are injured at Publix. Sean McQuaid and Jonathon Douglas have handled many Publix accident cases and helped the injured receive the settlement they deserve.
McQuaid & Douglas are recognized as premiere lawyers at Battaglia, Ross, Dicus & McQuaid P.A. The firm is renowned as one of West Florida's oldest and most respected law firms, with over 60 years of successful legal assistance to the Tampa Bay area.
If you need a Publix Slip and Fall Personal Injury Attorney, then you're in the right place. Please take advantage of our free consultation service to get started today.
How Do Publix Slip and Fall Accidents Happen?
Publix prides itself on its slogan, "Where shopping is a pleasure." However, despite being one of Florida's favorite supermarkets, injuries still can occur. There are simply too many customers and too much foot traffic for all Publix stores to be accident-free.
All supermarkets experience avoidable accidents caused by wet floors or spilled products. At Publix, floors may have been cleaned, but the mop used may have left the tiles wet. It only takes one poorly cleaned floor or unchecked aisle to cause a serious injury. We've seen loose floor mats, boxes, shopping carts and poorly stacked products create injuries in Supermarkets time and time again. We have handled cases where refrigerators have leaked water onto floor causing a customer to slip. We have also seen wet grocery carts at the entrance/exit drip pools of water onto the floor creating a hazard. These accidents are avoidable if the grocery store would have simply taken the proper steps to create a safe environment for its customers.
When is an Injury the Fault of Publix?
If there were dangerous conditions that Publix should have known or warned you about; or conditions that should have been found and fixed, then you have a strong case for a personal injury claim. Publix store owners, managers, and employees all have a duty to protect you from danger by cleaning up dangerous conditions or clearly warning you about them. If you've suffered an injury while on Publix premises, then contact a Publix Injury Claim attorney to get the money you deserve.
A Publix Slip and Fall Attorney will ask:
Did Publix or its agent/employee cause the dangerous condition?
Did Publix know of the dangerous condition and fail to clear it up, or warn you about it?
If Publix was unaware of the dangers, should it have known?
If Publix was unaware, did it have time to carry to discover the issue before the slip and fall accident?
What Settlement Could I Be Entitled To?
The injuries from a Publix slip and fall can be serious. A Publix Personal Injury Claim Lawyer will be able to identify the damages you have suffered which include lost wages, medical costs, pains, mental anguish, and more. Older victims, in particular, are more apt to break bones and can face life-changing injuries due to a hazard that should have been dealt with by Publix.
Types of Publix Slip and Fall Evidence?
Third-Party Reports (Ambulance, doctors and pharmacist reports)
Digital Media
Previous Injury Claim Reports against Publix
Eyewitness Reports
Consultant and Expert Analysis
Why Hire a Publix Slip and Fall Attorney?
If you've suffered a Publix Slip and Fall, then dealing with legal matters is a burden you never wanted. Trying to take on Publix is a huge task to handle alone.
That's where a Publix Slip and Fall Lawyer helps. They'll take care of the complex legal work and give you a realistic shot at recovering the damages that you deserve. A reputable Publix Slip and Fall Attorney will:
Deal directly with Publix;
Analyze your claim and preserve the necessary evidence, such as in-store video footage and witnesses;
Be able to navigate the complexities of a Publix Slip and Fall case;
Identify the damages you have suffered;
Be your advocate from start to finish.