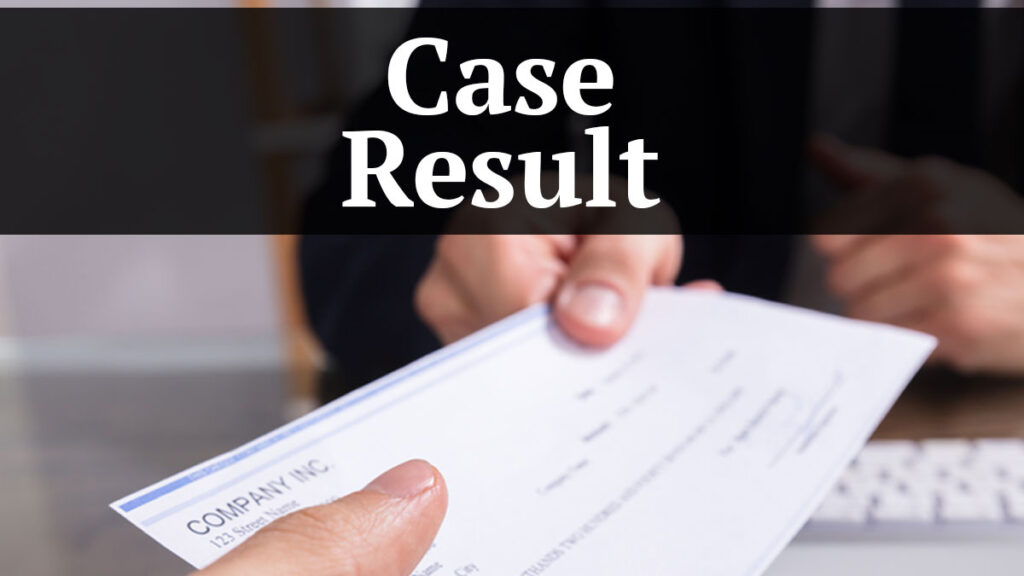 Facts:
My client was heading home from work on I-275 in St. Petersburg. Traffic was heavy and as she slowed down, a Ford E-250 pickup truck slammed into her. The Florida Highway Patrol responded and issued the driver of the pickup a ticket for careless driving.
Injuries:
My client immediately felt pain in her shoulder, arm and knee. She went to Bardmoor ER and was checked out. They suspected a tear in her shoulder and told her to follow-up with an orthopedic doctor.
The Case:
She contacted our office and hired us very quickly. We spoke to her and learned that over 15 years ago she had shoulder surgery on the same arm/shoulder that had been injured in the car accident. She wanted to use the same doctor and we thought that was a great idea.
The main focus of her case was the shoulder injury. Yes, she was stiff and sore, but the shoulder was preventing her from using her arm.
Medical Treatment:
She was diagnosed with a tear in her shoulder and needed corrective surgery. She underwent a shoulder arthroplasty. In the days after the surgery, they realized that the surgery failed and that she needed a second. She then had a second surgery a few months later. The second surgery also did not take and she was told to wait 6 months to decide whether a third surgery was necessary.
The Insurance Company:
We found that there was $250,000 of insurance money available and sent a demand for that. The response was an offer less than the medical bills that she owed. We were left with no choice but to file a lawsuit.
A defense attorney was assigned and we exchanged discovery. He took our client's deposition. We even filed a proposal for settlement for the full $250,000 and they just wouldn't budge. We were told that since she had a prior shoulder injury, that the new surgeries were unrelated to the accident.
After a few months of pressing the lawsuit, we received a notice that the lawyer on the case had quit the law firm. We then contacted the insurance adjustor to find out what happened. To our surprise, she said that she had been asking the lawyer about our case and that he had not been sending her the records that she requested. We promptly complied and within a week, she agreed to pay the full $250,000.
The Result:
With the $250,000, our client was able to pay off all of her medical bills and get money left over. She is still deciding whether to get the third shoulder surgery, but if she does, she will run the bills through her health insurance. It was a serious accident and a serious injury. The case did not have to be as hard as it was, but we won. Our client is very happy.