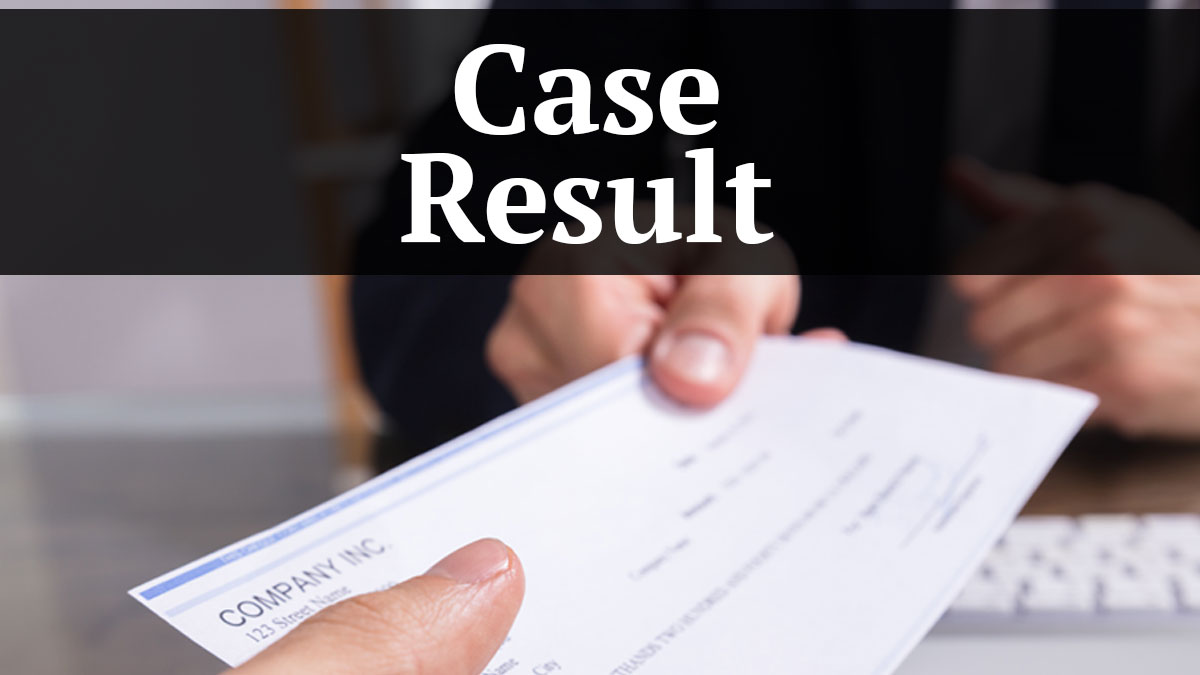 Case Details
The Case: Victim of Auto Accident
The Injuries: Low back injury, mid-back injury, shoulder pain, neck pain
Case Result: Settlement reached in favor of our client
Accident Location: 15th St W & 6th Avenue West, Bradenton, FL, USA
Case Summary
In August 2018, our client was heading east on 6th Ave W. in Bradenton in his Dodge Ram. Near the crossroad of 6th Ave W and 15th St. W, multiple lanes of travel merge. A freight truck began to merge onto 6th Ave W and crossed into our client's lane of travel, causing a serious collision. The Bradenton Police Department responded to the scene and the driver of the freight truck tried to blame our client for the accident. There were no witnesses. Fortunately, our client had a dash cash video that clearly showed that the freight truck was at fault for the accident. Without the dash cam, it would have simply been a he said/he said case. The driver of the freight truck was then cited for failing to maintain a single lane. Our client's truck was deemed a total loss.
Injuries/Treatment:
Our client immediately felt pain and proceeded to Manatee Memorial Hospital. He followed up with a doctor who specializes in auto accidents. He had complaints of pain in his shoulder, his neck, and his mid and lower back. He was sent out for MRIs. The MRIs of his back revealed multiple disc herniations. He was recommended for conservative care with a chiropractor. When those sessions completed and he still was experiencing pain, he was referred to a pain management doctor in St. Petersburg where he underwent two lumbar epidural steroid injections. When these injections produced only minimal results, he was referred to an orthopedic surgeon who recommended surgery.
Settlement:
This case settled in July 2019.
Case Results
This case settled in pre-litigation, and our client received compensation for:
Medical expenses – Past and future
Pain and suffering – Past and future
Physical impairment – Past and future
A Five Star Review From Our Client
I was involved in an accident in Bradenton, not even the St. Pete area! I was hit by a large truck, injured and my truck totaled! Mr. McQuaid was extremely helpful, from everything to follow ups, keeping me informed, making sure I had what I needed. He definitely looks out for his clients and has their best interest in mind! He made me feel very comfortable, and was genuinely concerned with my health and well being! He even went over and above a few times to help me! His staff is just as professional and helpful as he was! I give him and his staff a standing ovation! Thank you for all your help and everything you did to help and take care of me and my case! I know who I'm calling with any future issues that I need handled in a prompt and professional manor! Thank you again for all your help!