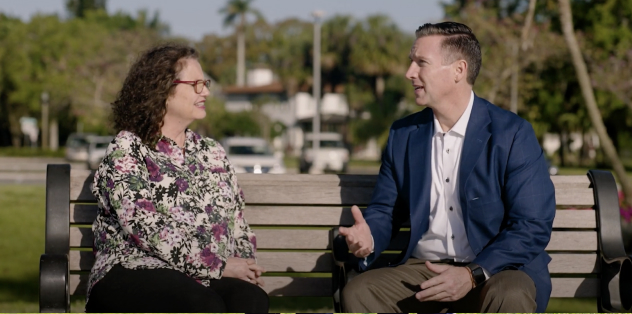 St. Petersburg is the perfect place to ride a motorcycle, with warm weather making for pleasant riding conditions most of the time. Unfortunately, busy roads throughout St. Petersburg and the Tampa Bay area mean more cars and trucks buzzing around bikers. When motorcycle accidents occur, riders are left with permanent scars and disabilities, impacting their quality of life and ability to earn a living. If you've been injured in a motorcycle accident, do not wait to speak with a highly qualified St. Petersburg motorcycle accident lawyer.
Personal Injury Attorneys McQuaid & Douglas can help you pursue a legal claim to hold the at-fault driver or another party accountable for their actions. Our attorneys have a proven record of obtaining maximum results on behalf of motorcycle accident victims. In total, we have secured more than $145 million in compensation for our deserving clients.
At our motorcycle accident law firm, you'll never be treated like just another case number. We care about your physical and emotional recovery following a serious collision. Our team will be by your side through each step of your case, working to provide the attention and support you need to move forward. Contact us to learn more about how we can help in a free case evaluation.
Do You Have a Motorcycle Accident Claim?
If you were hurt in a St. Petersburg motorcycle accident, you might be able to file a personal injury claim for compensation. If your wreck was caused by another motorist's unlawful, careless, or reckless actions, such as by speeding, ignoring traffic lights or stop signs, or attempting to pass your motorcycle while in the same lane, that motorist can be held responsible. You might also have a motorcycle accident claim if you crashed your bike due to unsafe or poorly maintained roads.
To discuss the specifics of your case and what compensation may be available, contact us today for a free case review.
Why Are Motorcycle Accidents More Complicated?
Injured motorcycle riders often face a complex and difficult road to getting the compensation they need for their injuries. That's because motorcycle accident claims can prove more complicated than an average car accident case for several reasons. These include:
Motorcycle riders tend to suffer more serious injuries because they're fully exposed. Riders may require ongoing treatment that makes their future needs and losses not immediately clear. Our attorneys often work with top-tier experts to thoroughly evaluate anticipated future losses and determine the full value of a claim. Because riders often suffer such significant financial losses, resolving an accident claim can be much more complicated.
At-fault drivers may lack sufficient insurance coverage to cover a rider's losses. A motorcycle rider could be forced to turn to his or her own insurance provider for compensation through uninsured/underinsured motorist coverage. Our motorcycle accident lawyers work to identify every possible source of compensation for injured bikers.
Liable motorists and insurance companies sometimes try to blame the rider for the accident, relying on stereotypes about irresponsible motorcycle riders. If some of the blame for an accident is assigned to the injured rider, it could reduce the total compensation received in the claim. Our dedicated St. Petersburg motorcycle accident lawyers know all the tactics insurance companies use to push the blame onto bikers, and we will fight back tooth and nail.