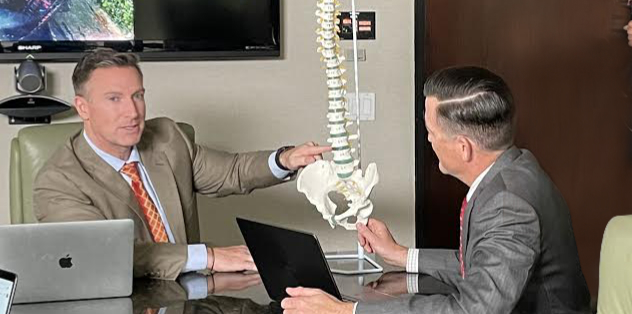 An injury to the spinal cord can alter a person's life forever. Even if the spinal cord injury victim survives and recovers from the initial incident, the person might be left with permanent disabilities that completely upend daily life. Recovery and long-term care for a spinal cord injury can also be incredibly expensive. If someone else's negligence caused your spinal cord injury, you may be entitled to financial compensation for the harm you've suffered and the impact the injury will have on your life moving forward. Our St. Petersburg spinal cord injury lawyers can help you understand your legal rights.
Personal Injury Attorneys McQuaid & Douglas has been fighting for the rights of accident victims for more than 60 years. When you come to our firm for help, you can expect to be treated like a person, not a case number. Our attorneys will take the time to understand your needs and goals.
To learn more about how we can help you demand maximum compensation, contact us for a free case evaluation.
When Can You File a Personal Injury Claim After a Spinal Cord Injury?
Not every spinal cord injury will qualify for a personal injury claim. However, if you were hurt in an accident caused by another party's carelessness or recklessness, you might be able to file a personal injury claim to recover financial compensation for your losses. If you're not sure whether you should pursue a claim, please contact a qualified St. Petersburg spinal cord injury lawyer at Personal Injury Attorneys McQuaid & Douglas. We will review your case for free, and there is no fee unless we recover money for you.
Demanding Full Compensation for a Spinal Cord Injury
If you've suffered a spinal cord injury in an accident that was someone else's fault, you have the right to seek full compensation for the treatment you need and expenses you've been forced to cover. Compensation in a spinal cord injury claim could include money for:
Medical treatment expenses, including hospital and surgery bills, physical therapy, prescription medications, and medical or mobility equipment such as wheelchairs
Longer-term care costs, such as medical treatments for secondary complications or home health services
Lost wages, employment benefits, and future earnings
Physical pain and emotional distress
Reduced life expectancy
Lost quality of life