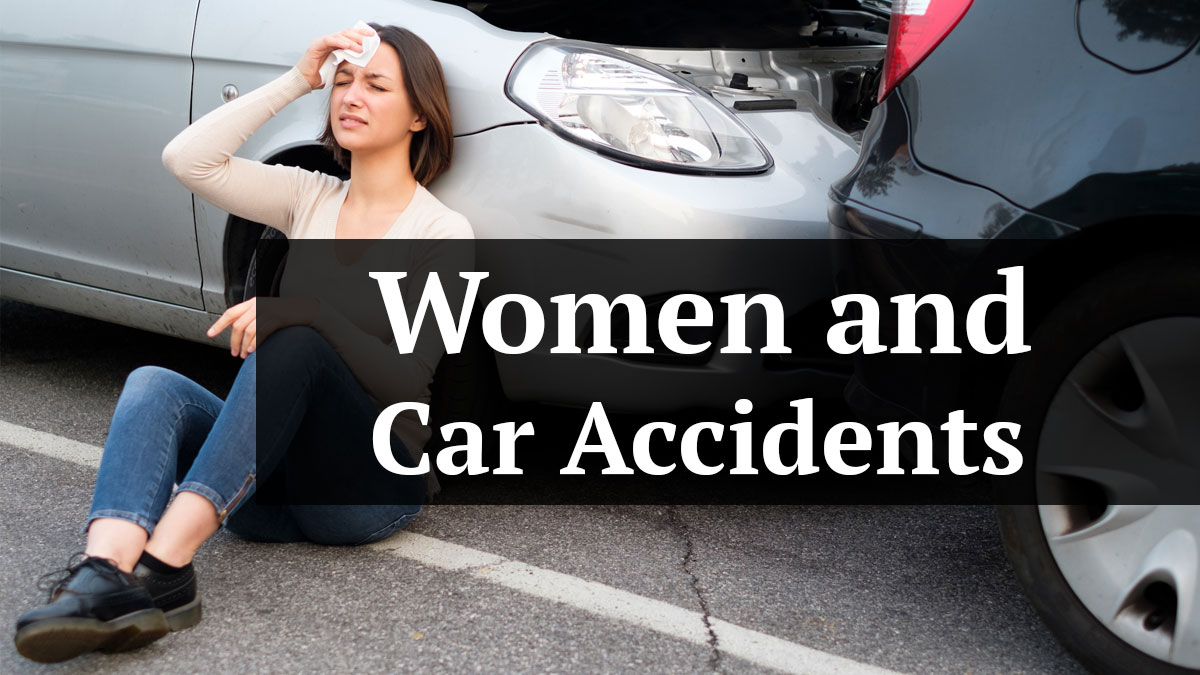 Handling car accident cases in the Tampa Bay area, Personal Injury Attorney's McQuaid and Douglas have seen a plethora of injuries and fatalities resulting from the negligent operation of motor vehicles. But one statistic continues to stick out. Over the years, we have seen female driver's more severely injured in car crashes when compared to male drivers. According to an article published in the American Journal of Public Health, motor vehicle-related injuries are the leading cause of unintentional injuries resulting in the highest number of fatalities among those aged 5 to 34 years old. The study conducted by Dipan Bose, Ph.D., Maria Sequi-Gomez, ScD, MD, MPH and Jeff Crandall, Ph.D. found that a seat-belted female driver's was 47% more likely to suffer severe injuries than a seat-belted male driver. Id.
This above-referenced study result supported what our experience in car accident cases in the Tampa Bay area has suggested. The next question is why is this happening? The authors of the article suggested that the disparity may be related to a lack of sex-specific vehicle safety designs and considerations. Without question, the ever-developing safety options in new vehicles have contributed to an overall safer driving experience. However, what perhaps needs to start happening is that these safety precautions and the studies and testing need to become more sex-specific to address the higher serious injury rate suffered by female drivers.
Some of the most common types of injuries suffered in car accidents are soft tissue injuries, arm and leg injuries, head injuries, and lacerations, burns and broken bones. Soft tissue injuries such as whiplash or spinal disc herniation's are injuries which can be a source of significant pain and make up a large part of a client's claim for damages. When addressing sex-specific safety designs, researchers and designer's will need to factor in the most common type of car crash injuries such as whiplash or herniated disc injuries. According to a study from Nottingham Trent University, wherein they examined crash and insurance data, women were 1.5 to 2 times more likely to have a soft tissue related cervical spine injury.
Another large area of injury type that we deal with is head injuries. Many people don't even realize they may have suffered a head injury in their car accident, so great care needs to be taken to evaluate each case for the potential of involving a head injury. Concussions are considered traumatic brain injuries and need to be treated as such. The Centers for Disease Control estimates motor vehicle crashes are the third leading cause of traumatic brain injuries. More significantly, motor vehicle crash induced traumatic brain injuries are the leading cause of death from traumatic brain injuries. Some examples of design developments to help lower the incidence of concussions and traumatic brain injuries in motor vehicle accidents would include the addition of padding inside a car, motorcycle helmet technology advancements, and side impact protection like airbags.
If you or a loved one has been injured in a car accident, motorcycle accident, or trucking accident, contact personal injury attorneys McQuaid and Douglas for a free consultation.
Contact a Personal Injury Attorney
If you or a loved one have been injured in an accident, then you should take the proper measures to ensure you receive the compensation you deserve. Contact St. Petersburg Personal Injury Attorneys McQuaid & Douglas today and speak with an attorney. For over 60 years our firm has been successfully helping people who have been injured due to someone else's carelessness. We have been nationally ranked for decades by US News and World Reports as a Tier 1 law firm, which is the highest ranking that can be received. Sean McQuaid and Jonathon Douglas have dedicated their careers to continuing the firms legacy of superior legal representation.
Remember that we never charge a fee, unless we win. Call us today at 727-381-2300 so that we may answer your questions, help you navigate the complexities of insurance claims, and recover the compensation that you deserve.
We work hard to make sure each and every client gets the attention that they deserve. We appreciate feedback from our clients and reviews are validation of our work. Every 5-star review that we receive lets us know that our services were appreciated by our clients.
St. Petersburg Personal Injury Attorneys McQuaid & Douglas
5858 Central Ave suite a
St. Petersburg, FL 33707
(727) 381-2300