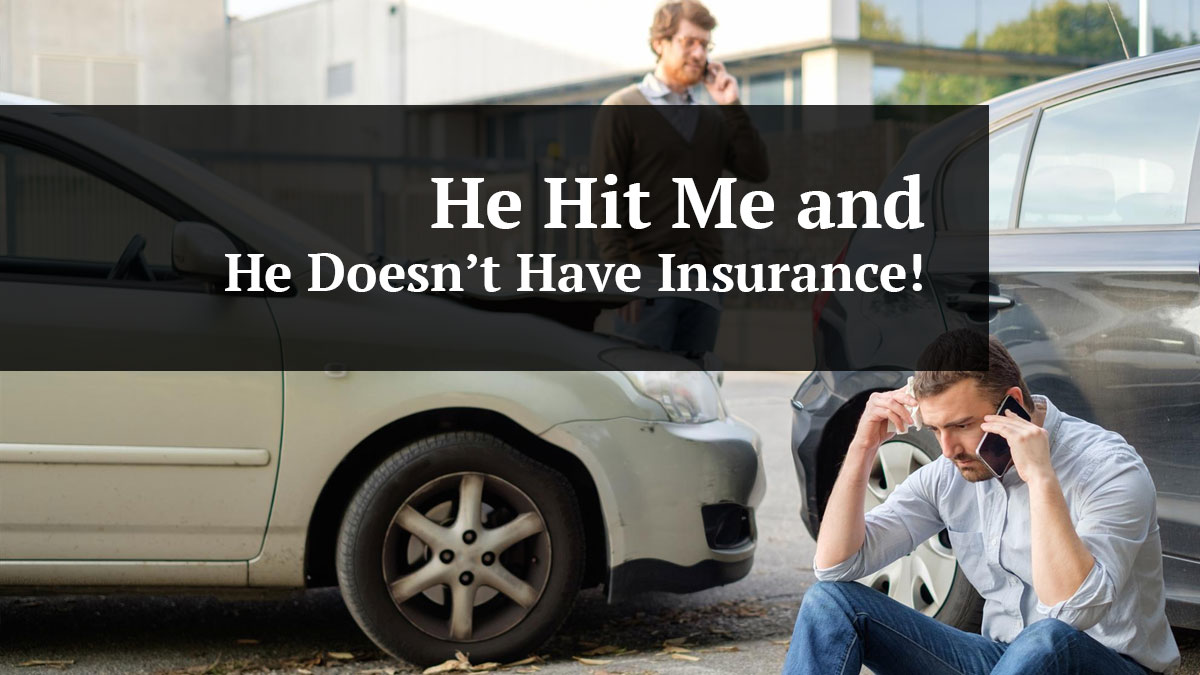 Florida is a debtor-friendly state. That means that the law provides great protection for individuals from having to turn over assets to satisfy a debt. Remember after OJ Simpson was sued in 1997 in California for killing Ron and Nicole and ordered to pay 33.5 million? Where did he move and buy a mansion? Yes, Florida.
The asset protections apply whether it is a car accident injury case or any other type of lawsuit. Thus, people who carry no auto insurance cause tremendous problems when they injure others on our roadways.
Many of my car accident clients are upset by the actions of the people who cause accidents. Often, it isn't the accident itself, but the at-fault person's attitude or attempts to lie or deflect blame that causes the ill will. If the at-fault person is later found to have no insurance coverage for bodily injury protection, my clients often ask me whether they can file a lawsuit.
Due to the Florida asset protection laws, we run asset searches on every at-fault driver before speaking to our clients about the next steps. In reality, unless a person is wealthy, it simply is not economically feasible to file a lawsuit against an uninsured person. There are several reasons for this. First, the person's home is protected from collection by our homestead laws. The homestead exemption that allows savings on the person's tax bill also prevents a creditor from taking his or her home. The second roadblock to collection is if the person has joint assets. If the at-fault person is married, then it is likely that all of the couple's assets will be held jointly (as tenancy by the entirety) and thus, incapable of collection. In other words, the law considers property jointly held to be exempt from collection.
My clients also ask whether they can garnish the at-fault driver's wages after a successful car accident trial. Often the answer is that again, it may not be economically feasible due to certain exemptions like head of household. The exemptions for garnishment of wages are truly laughable and create endless problems for lawyers.
In Florida, the reality is that unless the person who injured you in a car accident is wealthy, it simply is not feasible to file a lawsuit. The pursuit of a lawsuit is too time-consuming, too expensive and too risky when the defendant simply may not be collectible. Lawyers simply will not take on contingency cases under those circumstances. While this information is disappointing to my clients, until the Florida legislature loosens the protections on assets, many people injured due to no fault of their own will continue to sustain massive losses without the prospect of recovery.
Contact an Auto Accident Injury Attorney
If you or a loved one have been involved in an auto accident, then you should take the proper measures to ensure you receive the compensation you deserve. Contact St. Petersburg Personal Injury Attorneys McQuaid & Douglas today and speak with an attorney. For over 60 years our firm has been successfully helping people who have been injured due to someone else's carelessness. We have been nationally ranked for decades by US News and World Reports as a Tier 1 law firm, which is the highest ranking that can be received. Sean McQuaid and Jonathon Douglas have dedicated their careers to continuing the firms legacy of superior legal representation.
Remember that we never charge a fee, unless we win. Call us today at 727-381-2300 so that we may answer your questions, help you navigate the complexities of insurance claims, and recover the compensation that you deserve.
We work hard to make sure each and every client gets the attention that they deserve. We appreciate feedback from our clients and reviews are validation of our work. Every 5 star review that we receive lets us know that our services were appreciated by our clients.
St. Petersburg Personal Injury Attorneys McQuaid & Douglas
5858 Central Ave suite a
St. Petersburg, FL 33707
(727) 381-2300