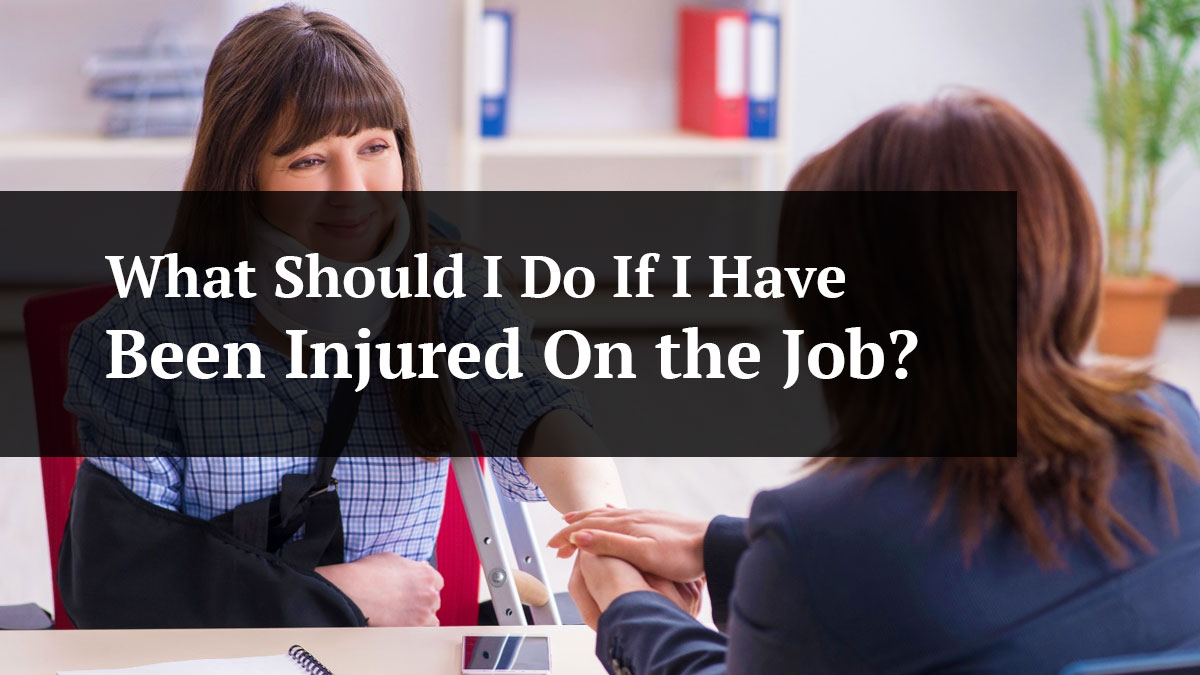 We see many people who are injured on the job who have questions about whether they can still make an accident claim. Most people automatically believe that because you were injured while technically working, your only option is to treat through worker's compensation. That is not the case.
We commonly get clients who were driving for their job and injured in a car or truck accident. After they report the injuries to their supervisor, they are sent off to a doctor chosen by worker's compensation. Often, these doctors are only concerned with getting the injured employee back to work and do not take the time and effort to actually treat the injury. Treatment through worker's compensation is often short and insufficient.
Worker's Compensation Is Not The Only Option If You Are Injured on the Job
However, an injured employee does not only have to treat through worker's compensation after an auto accident. In fact, all employees have a choice about how and where to treat. These choices are commonly unknown.
If you were injured on the job in an accident, you certainly may perform all of your treatment through worker's compensation. You also may bring a claim against the at-fault driver who injured you for any permanent injuries that you sustained. In this situation, worker's compensation will impose a lien against the recovery. The good news is that the lien can often be reduced by 25-33%. The downside to this scenario is that the worker's compensation doctors usually downplay the significance of the injury. These types of claims normally have less value due to the slanted medical records. However, they do have value and should not be ignored.
Using Pip Coverage When You Are Injured on the Job
Another option after an auto accident is to simply ignore worker's compensation and treat through your vehicle's PIP insurance. In this scenario, 80% of the bills up to $10,000 are paid through PIP and you are able to choose your own treatment provider. These claims normally have more value because they are handled by doctors who regularly treat auto accidents, the records are better, and the treatment is more thorough. One word of caution in this scenario; once you begin treatment through PIP, you may waive your ability to subsequently treat through worker's compensation. You must check with your worker's compensation adjuster about this before making the decision.
A final option is to begin treatment through worker's compensation and then switch to a non-network treatment provider. Many of our clients begin treating through worker's compensation only to learn that the doctors that have been chosen for them are not a good fit. The clients then turn to us for help to figure out what can be done. In this situation, we recommend choosing a treatment provider that is not paid through worker's compensation. In this scenario, it may be possible to have the bills paid through PIP insurance, through health insurance or even on a letter of protection. As in the last option, a word of caution; choosing a doctor, not in the worker's compensation network may waive your ability to subsequently obtain those benefits. So, we always recommend speaking to the insurance adjuster in advance to make sure.
In any event, there are a host of options to make a claim when you are injured on the job. It always makes sense to speak to a personal injury lawyer to get more information before deciding to simply follow what your employer has offered you. In every situation where we have handled claims involving people injured on the job, there were no penalties or repercussions for making the claim. It is simply good sense to obtain the compensation you deserve.
Contact a Personal Injury Attorney
If you or a loved one have been injured on the job, then you should take the proper measures to ensure you receive the compensation you deserve. Contact St. Petersburg Personal Injury Attorneys McQuaid & Douglas today and speak with an attorney. For over 60 years our firm has been successfully helping people who have been injured due to someone else's carelessness. We have been nationally ranked for decades by US News and World Reports as a Tier 1 law firm, which is the highest ranking that can be received. Sean McQuaid and Jonathon Douglas have dedicated their careers to continuing the firms legacy of superior legal representation.
Remember that we never charge a fee, unless we win. Call us today at 727-381-2300 so that we may answer your questions, help you navigate the complexities of insurance claims, and recover the compensation that you deserve.
We work hard to make sure each and every client gets the attention that they deserve. We appreciate feedback from our clients and reviews are validation of our work. Every 5 star review that we receive lets us know that our services were appreciated by our clients.
St. Petersburg Personal Injury Attorneys McQuaid & Douglas
5858 Central Ave suite a
St. Petersburg, FL 33707
(727) 381-2300