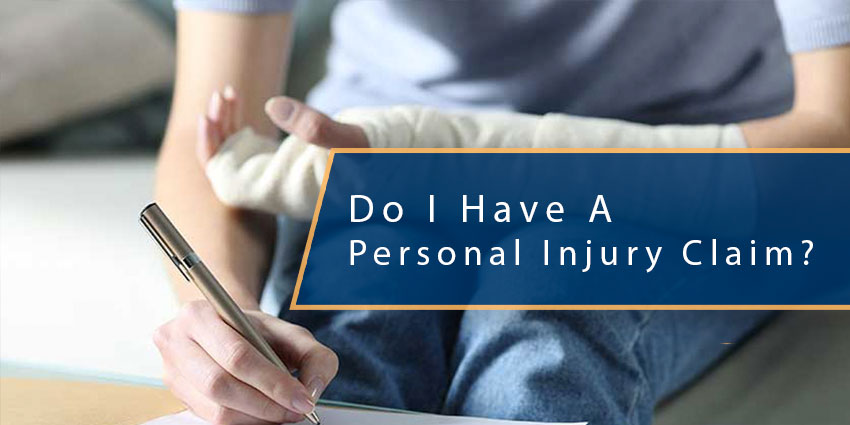 If you sustained injuries in an accident, you may wonder if pursuing a claim will be worthwhile. You may feel intimidated or overwhelmed by the thought of dealing with a time-consuming legal battle.
While all this seems exhausting, a legal professional can help you handle a personal injury claim with minimal effort required from you. Your attorney will handle the insurance company while you can focus on healing and restoring your life. If you're unsure whether you have a valid personal injury claim, the best thing to do is consult with an experienced attorney. The last thing you want to do is hurt your case because you didn't know what to do.
Brief Overview of Personal Injury Claims
Personal injury claims are also called "tort claims" in the legal world. They can be based on intentional acts, negligence, or strict liability. Whatever the basis, there are always two main issues related to personal injury claims: liability and damages.
Is the defendant legally responsible for the damages you sustained? Then, you must assess the nature and extent of your damages. You must prove liability and damages to have a solid personal injury claim.
How Do I Know If I Have a Personal Injury Case?
The legal system supports most personal injury claims on the legal notion of negligence. In other words, to pursue a personal injury claim, you need to prove the other party's negligence. How do you do that? First, you need to establish that they had a duty of care and breached the duty of care. Then, you must prove that your injuries were caused by them breaching a duty of care. Your attorney can help you break your case down to a fact-specific evaluation and determine if you have a valid claim.
Did the other party owe you or the public a duty of care? For example, all drivers have a duty of care to drive with reasonable care and avoid harming others. We must obey traffic laws as part of the duty of care. In addition, property owners are obliged to keep their premises safe for their visitors.
After establishing a duty of care, you must prove the other party violated the duty owed. That will require evidence to support your claim. For example, if you claim that another driver is at fault for causing a collision, you might need to gather proof, like video surveillance footage and a police report.
Then, you need to prove that your injuries directly resulted from the other party's negligence or carelessness. Such proof can include medical records showing your injuries resulting from the accident.
Finally, if you can successfully show that the other party's negligent actions or inaction caused you harm, you have a personal injury claim. Doing so is not always easy and may require the assistance of a knowledgeable Florida personal injury attorney.
How Does a Typical Auto Accident Case Work?
Auto accidents are the most common type of personal injury case. They provide a good system of how "tort law" works. If you live in a "fault" state, you have a personal injury claim after another driver's negligence leaves you with injuries. However, Florida is a no-fault state. That means all drivers must carry personal injury protection to cover their accident-related damages, regardless of fault. Since Florida is a no-fault state, there are restrictions on when you can seek compensation for another party.
According to the Florida Department of Highway Safety and Motor Vehicles (FLHSMV), all drivers must have the following minimum coverage:
$10,000 in personal injury protection (PIP)
$10,000 in property damage liability (PDL) to cover damages they cause to someone else's car or property
There is no requirement for bodily injury liability (BDL) coverage in Florida, except for taxi drivers and drivers with a DUI conviction. BDL is an optional coverage that drivers can purchase for additional protection. Other optional coverages Florida drivers can purchase include:
comprehensive coverage
collision coverage
protection against underinsured or uninsured motorists
Is There Any Other Foundation for Personal Injury Claims Besides Negligence?
While negligence is the basis for liability in most personal injury lawsuits, there are other grounds for a claim.
Strict Liability
Strict liability is an important area of tort law. This type of liability holds manufacturers and designers responsible for defective products. If a defective product causes injuries, the injured person does not need to prove the manufacturer's negligence. Instead, showing that the product was manufactured in a way that made it dangerous when used as intended is sufficient grounds for filing a claim for damages.
Intentional Wrongs
While rare, Intentional wrongs can be the basis for a personal injury claim. For example, if someone intentionally punches you in the face, that would be considered an intentional tort. Note, however, that in these cases, the perpetrator can be held criminally liable for their actions. A civil (or tort) case for a personal injury claim would be a separate proceeding from any criminal charges. The government would bring criminal charges.
What Happens if I File a Personal Injury Lawsuit?
As the injured person, you would be the plaintiff in the case. The person who injured you is the defendant. Both sides have a right to hire legal representation. The attorney on both sides will gather facts and exchange documents. Then, they will both have a chance to interrogate and hold depositions during the discovery phase. Most personal injury cases get settled out of court before trial. But, if both parties cannot reach a desirable agreement, the case might proceed to trial. Only a small percentage of personal injury claims proceed to a trial hearing.
What Will I Get if I Win My Florida Personal Injury Case?
If you win the case, a judge or jury will award you money (aka damages) for your injuries. The award you win is intended to compensate you for the following:
Medical bills
Lost wages
Future lost earnings
Physical pain and suffering
Physical disfigurement
Disability
What Does It Mean to Settle a Case?
When you agree to settle, you accept an agreed-upon amount of money. In return, you drop the claim against the other party. You will need to sign a release to absolve the other side of further liability.
In most cases, it's best to consult with your attorney before accepting any offers. They can help provide a realistic evaluation of whether you have a good chance of winning your case and if you're looking at a fair settlement offer.
You can agree to a settlement anytime during the lawsuit or claims process, before or after trial. You can even accept a settlement after trial, as long as it's before the jury delivers a verdict. While you can make a better legally informed decision to accept an offer by consulting with your attorney, the decision is ultimately yours.
Will the Person Who Caused My Injury Face Any Legal Consequences?
The person who caused your injuries might be legally responsible for covering your damages. However, they probably will not face any legal consequences like jail time or fines. Such consequences are usually related to criminal charges rather than personal injury claims, which are civil disputes.
Does a Personal Injury Lawsuit Have to Be Filed Within a Certain Time Limit?
Yes. Every state has a time limit called the statute of limitations. The statute of limitations governs the period you have to file a personal injury lawsuit after an injury. The Florida statutes of limitations are as follows:
Personal injury cases based on negligence: four years from the date of injury

Car accidents
Premises liability
Wrongful death
What Do I Need to Bring to My First Meeting With a Florida Personal Injury Lawyer?
Evidence is always the bread and butter of a legal case, whether criminal or civil. This goes for personal injury cases as well. To seek compensation from the other party, you must prove their negligence caused you harm.
Furthermore, you must gather ample evidence to support your claim. For example, in a car accident case, you must obtain a police report, witness testimonies, surveillance footage, and pictures of the accident scene. If you don't already have evidence ready, your attorney can help you gather compelling evidence to build a strong case. Other evidence for your personal injury case includes medical records for accident-related injuries and insurance information (for you and the other party).
Contact a Florida Personal Injury Attorney Today
Contact us today if you have any questions regarding your case or if you have a valid basis for a personal injury claim.
We offer a free, no-risk initial consultation.