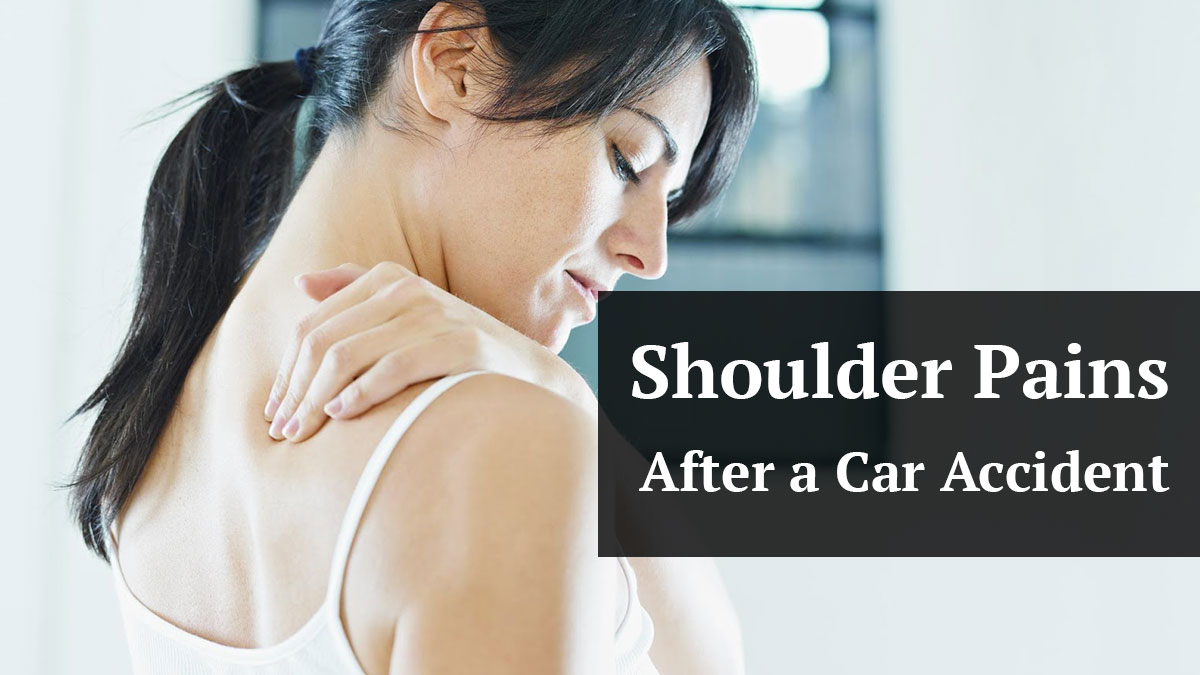 According to the Florida Department of Health (FDH), car accidents are the third leading cause of injuries in the state of Florida. While individuals can suffer various injuries in a crash, shoulder pain after a car accident can be common and could point to a range of upper-body injuries.
If you were recently involved in an accident and are feeling shoulder pain, you should see a doctor for a full medical evaluation as soon as possible. If another party's negligence or carelessness caused your accident and injuries, consider contacting an experienced car accident attorney from our firm to discuss your next best steps. You could be entitled to compensation for your injuries and losses. Call Personal Injury Attorneys McQuaid & Douglas today to learn more about your legal rights: (727) 381-2300.
Common Shoulder Injury Symptoms
It is important to follow up on any feeling of shoulder pain after a car accident as soon as possible since pain and discomfort in the shoulder area can point to a more serious injury. Moreover, without a prompt diagnosis and treatment, recovery time can be prolonged. Some common shoulder symptoms pointing to injuries can include:
A painful and stiff shoulder
Limited mobility in the shoulder area
Tingling, numbness, or weakness in shoulders and arms
Pain that worsens with movement
If you feel any troubling symptoms after a car accident, make sure to consult with a medical professional. Shoulder injuries can require surgeries, physical therapy, and other costly medical treatments. Serious injuries can also lead to long-term absence from work and result in losing wages.
Shoulder Injuries in Car Accidents
According to the National Center for Biotechnology Information (NCBI), feeling shoulder pain after a car accident is common. Shoulder pain can result from a number of injuries, including but not limited to:
Whiplash
Rotator cuff tear
Shoulder impingement
Clavicle or scapula fracture
Dislocations
Sprains and strains
Shoulder joint tear
Humerus fracture
The shoulder is a complex area in the body that can suffer serious and painful damage even in a relatively minor accident. A serious shoulder injury after a car accident may require hospitalization, surgery, physical therapy, and other treatments. If you suffered any injuries or losses due to another's negligence or carelessness, you generally have the right to seek adequate compensation for those losses.
An experienced attorney from Personal Injury Attorneys McQuaid & Douglas can help you understand all of your legal options after feeling shoulder pain from a car accident.
Steps To Take if You Feel Shoulder Pain After a Car Accident
Knowing what to do after feeling pain resulting from a car accident can be crucial for your health as well as ensuring your legal rights remain protected. Consider the following steps if you feel shoulder pain after your car accident.
Seek a Medical Evaluation Immediately
Getting medical help and a thorough check-up as soon as possible can be important for many reasons. The sooner you receive a diagnosis and begin treatment, the better for your health and well-being. Seeing a doctor can also help rule out any potentially serious undetected injuries.
It is important to note that victims who hope to recover compensation need to prove their injuries and damages resulted directly from the accident and were not a pre-existing condition. A medical report listing all injuries and treatments can be crucial evidence and help victims recover their due.
Contact Your Car Insurance Company
Florida is currently a no-fault state. Therefore, injured individuals should turn to their own personal injury protection insurance (PIP) in the first instance in order to receive the compensation that they are entitled to under the law. PIP will help pay for medical bills, lost wages, car damage, and other expenses up to a certain amount after a car accident. If you are reading this article after PIP has been abolished, then your medical bills may be paid through med pay or through your health insurance.
If a victim has suffered significant injuries in an accident, PIP will most likely not cover all their losses and damages. Victims could have legal recourse against the at-fault driver and their insurance company. Our seasoned car accident attorneys can help you determine your next best steps and pursue the compensation you need and deserve.
Talk to a Car Accident Lawyer
Your next step after feeling shoulder pain could be consulting a car accident lawyer to find out about your legal rights and potential avenues for recovering compensation from the at-fault party. An experienced car accident lawyer can calculate your damages and determine the worth of your case.
Most importantly, an experienced lawyer can help you handle the other party's insurance company. Do not sign any settlement offers or give any recorded statements until you have considered talking to an attorney about your case.
You Could Recover Compensation for a Shoulder Injury
Car accidents are not only stressful and upsetting, victims typically also face steep medical costs and other out-of-pocket expenses, especially with serious, permanent, or life-changing injuries. Those victims that are severely hurt in accidents may also lose a considerable amount of income, due to an inability to return to work as a result of their injuries.
However, if someone else caused your accident and you are unable to recover adequate compensation from the car insurance company, you could potentially file a personal injury lawsuit. Compensation you could recover can include:
Medical expenses for current and future treatments
Vehicle repair or replacement
Loss of income and loss of future income
Physical and emotional anguish
Loss of life quality
Injured individuals could potentially recover additional types of compensation, depending on the facts of their accident and the severity of any injuries.
We Can Fight for Your Rights
Timely action can be crucial for your case. According to Florida Statute § 95.11, you have four years to file a personal injury case following a car accident. However, we urge victims to seek legal advice as soon as possible after a car accident to understand all of their legal options. A car accident attorney can help you collect time-sensitive evidence proving negligence, and negotiate on your behalf with insurance companies. The sooner you act, the sooner you could possibly receive compensation that can help with both your recovery and medical expenses.
Struggling with a car accident case on your own can be challenging and complex. Our legal team can be here for you and fight for the compensation you deserve. Contact St. Petersburg Personal Injury Attorneys McQuaid & Douglas now for a free, no-obligation consultation: (727) 381-2300.