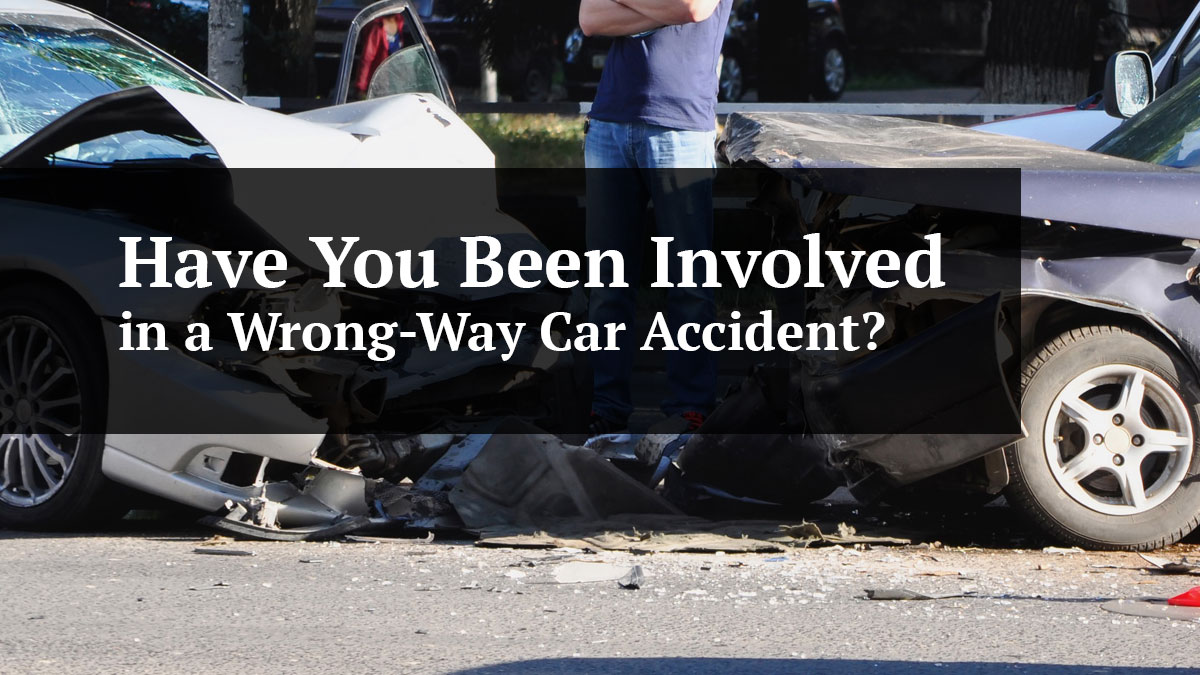 Wrong-way car accident cases are surprisingly becoming more common on the roads of Florida. Although the most recent statistics compiled by the Florida Department of Highway Safety and Motor Vehicles was through 2015 however, show a disturbing trend.  In 2015, the amount of wrong-way accidents had risen to 1,490. Out of this number, there were 1,454 injuries and 96 deaths. It was determined by reviewing the statistics of accidents, in 66% of the wrong-way car accidents, the driver was either injured or killed. These are staggering statistics that illustrate the dangers of wrong-way accidents compared to any type of issue on the road.
Causes of Wrong-Way Car Accidents
The leading cause of wrong-way car accident cases in Florida is from impaired drivers. It is estimated that 50-75% of all wrong-way incidents are due to this reason. Of course, most of these accidents tend to occur late at night or on weekends. In fact, I recently was hired to represent a young man who belonged to a 24-hour fitness center. As young people do, when he worked late or couldn't sleep, he would go to the gym at odd hours. One night, on his way back from the gym at 3:30 AM, a drunk driver swerved into his lane and hit him head-on. Fortunately, he survived, but his life was forever changed due to serious injuries simply due to the irresponsible actions of the drunk driver.
Other reasons for wrong-way car accidents include:
Distracted driving
Unfamiliarity with the roads
Poors marked ramps and signs
Poor visibility
Driver's experiencing health issues
How to Reduce or Avoid Wrong-Way Car Accidents
Because a wrong-way driver is so unexpected and often moving at high speed, it is very difficult to avoid an accident altogether. Experts suggest traveling in the right lane away from oncoming traffic when one is in a high-risk situation such as late at night. However, realistically, once a driver has crossed into your lane, you are in grave danger. Transportation officials in Florida have attempted to reduce the number of wrong-way drivers through public education campaigns. In fact, in July 2016, FLHSMV dedicated the whole month to reducing wrong-way accidents in a campaign dubbed #stayrightatnight. Florida also has devoted huge resources toward improving ramp safety, lighting and signage.
If You Have Been Involved in a Wrong-Way Car Accident
If you have been involved in a wrong-way car accident, your car is likely totaled and there have been serious injuries. Injured drivers will likely suffer long-term effects that require rehabilitation or surgery. Common injuries from wrong-way car accidents may include lacerations, broken bones, head injuries, spinal injuries and contusions. All wrong-way car accident cases are severe and require not only proper medical attention but experienced legal representation. Because many of the wrong-way drivers are DUI, there will likely be criminal or traffic court proceedings that run parallel to the civil injury claims. I have found that hiring a lawyer with a strong grasp of both arenas is a huge advantage to your case. Remember, restitution is always ordered in a DUI case, so you may be able to recover damages much faster in the criminal world than through an insurance company.
Obviously, we hope that you and your loved ones are not involved in a wrong-way car accident, but if you are having trouble with an insurance company or would simply like to discuss your options, please feel free to contact us.
Contact a Personal Injury Attorney
If you or a loved one have been involved in a wrong-way car accident, then you should take the proper measures to ensure you receive the compensation you deserve. Contact St. Petersburg Personal Injury Attorneys McQuaid & Douglas today and speak with an attorney. For over 60 years our firm has been successfully helping people who have been injured due to someone else's carelessness. We have been nationally ranked for decades by US News and World Reports as a Tier 1 law firm, which is the highest ranking that can be received. Sean McQuaid and Jonathon Douglas have dedicated their careers to continuing the firms legacy of superior legal representation.
Remember that we never charge a fee, unless we win. Call us today at 727-381-2300 so that we may answer your questions, help you navigate the complexities of insurance claims, and recover the compensation that you deserve.
We work hard to make sure each and every client gets the attention that they deserve. We appreciate feedback from our clients and reviews are validation of our work. Every 5 star review that we receive lets us know that our services were appreciated by our clients.
St. Petersburg Personal Injury Attorneys McQuaid & Douglas
5858 Central Ave suite a
St. Petersburg, FL 33707
(727) 381-2300