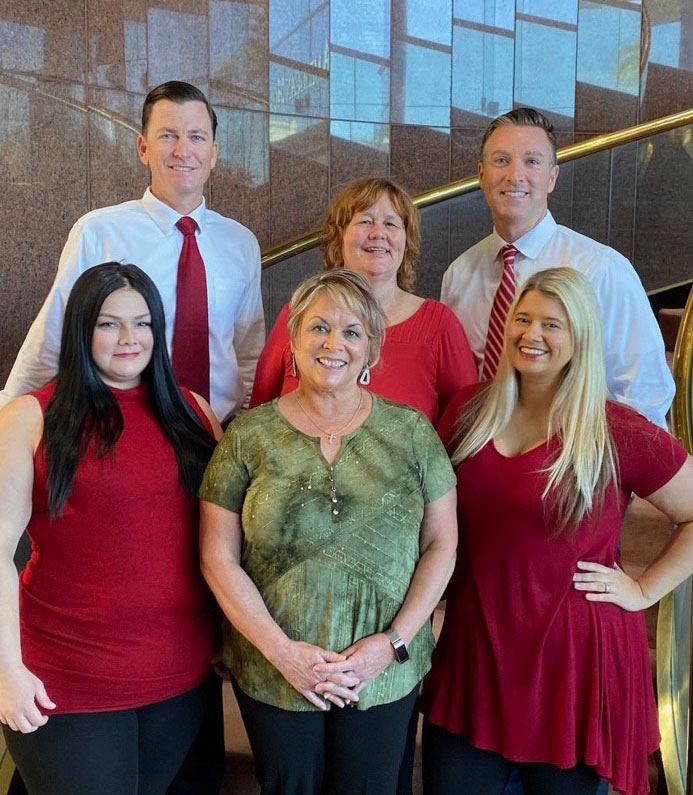 Here is a sneak peek from our holiday card photo shoot. Represented in the picture is our personal injury team in St. Petersburg. In the picture are Sean McQuaid and Jonathon Douglas. The staff pictured are Taylor Shallenburg, our case manager/paralegal for pre-litigation, Sandra Calvert, our legal assistant for pre-litigation, Brooke Kelly, a case manager for pre-litigation, and Patricia Pauline, our paralegal for litigation. We work hard at the office, so photo shoots like this are a welcomed break.
Since the holiday season is upon us and there will be many more drivers on the roads either shopping or coming from parties, please remember to be a safe and defensive driver. As you may know, we specialize in car accidents, truck accidents, motorcycle accidents, and all other personal injury matters. We hope that an accident does not affect your holiday season, but we are always available to help.
We understand how difficult an accident can be during this season of the year and how it will affect you and your family. Our goals are to make sure that you understand the process and get in with top medical professionals in the area to address your injuries. We will handle the insurance companies while you get better. At the completion of your treatment, we will make a claim upon the insurance company. We will get your medical bills paid and then maximize the amount of money that your receive in your pocket. We have decades of experience helping people like you and who have experienced similar situations. There is not an injury or a case that we haven't seen before. Our consultations are always free of charge.