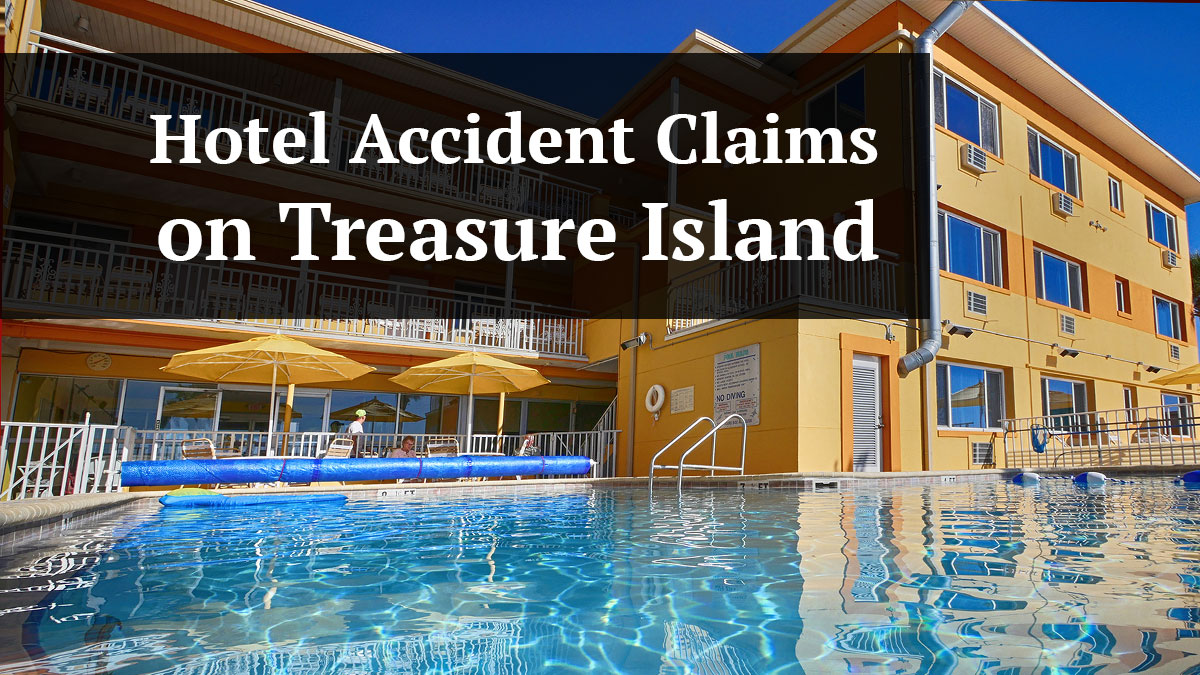 Treasure Island is a beautiful beach city on the Gulf of Mexico. It is located in Pinellas County Florida and the main road running through it is called Gulf Boulevard. There are numerous hotels on Treasure Island and because it is a popular vacation place, there are a lot of tourists that visit every year. The hotels and motels on Treasure Island are smaller than the large chain hotels that you may find on larger beaches. But, most of the hotels and motels are booked full the majority of the year. The prime tourist season is in the spring and summer.
Some of the most popular hotels found on Treasure Island are The Bilmar Beach Resort, Thunderbird Beach Resort, Treasure Island Beach Resort, Surf Beach Resort, Tahitian Beach Resort, South Beach Condo Hotel, Treasure Island Ocean Club, Bayside Inn and Marina, Arvilla Resort Motel, Crystal Palms Beach Resort, and Sands of Treasure Island. As you can tell by their names, these beach hotels are smaller than the larger chains that most people are familiar with. That means their policies and procedures are less standardized and mistakes can happen. When a mistake occurs at one of these hotels and a visitor is injured, a claim can be filed against the hotel. All of these hotels have insurance policies that will pay compensation for injured guests as long as there is some liability on behalf of the hotel or resort. Remember, you can only bring a claim against the hotel if they have done something wrong. If you are injured because of your own carelessness, then it does not make sense to contact a personal injury lawyer. For example, if you are walking upstairs, miss a step and injure yourself, you do not have a case. But, if the stairs are covered in water or some other liquid and this causes you to slip and fall, you may have a claim against the hotel for this dangerous condition.
What You Need to Prove to Bring a Claim Against a Hotel in Treasure Island
If you have been injured at a hotel on Treasure Island, Florida, you will need to show that the hotel knew or should have known of a dangerous condition and failed to correct it. The hotel has a duty to you as a guest to properly maintain its property and to warn you of any dangerous conditions. For example, if the floors or steps are wet, they must put out signs to warn you. If they leave the steps or floor wet and do not have a sign, you may have a claim for your injuries. We also get a lot of calls about sidewalks or walkways that have not been maintained. If you trip and fall on a sidewalk or walkway at a Treasure Island hotel that is cracked or uneven, you may have a case. This falls under the hotel's duty to maintain its property. For more information about whether there is a liability, you will need to speak to a personal injury lawyer.
Steps After an Accident at a Treasure Island Hotel or Resort
After an accident at a hotel on Treasure Island, make sure you seek immediate medical attention. If you need to go to the hospital, you will likely be taken to Palms of Pasadena Hospital. When you get back to the hotel, make sure you make a report of the incident to the manager or security staff. Although you will not be given a copy of the incident report, it is important to make sure that it is documented and investigated. Further, take any pictures of the location immediately. It is important to capture the dangerous condition in a picture before it is fixed or cleaned up. Finally, make sure you take pictures of your injuries. Your lawyer will need to provide those pictures to the insurance company to better explain the severity of your injury.
Contact a Personal Injury Lawyer for a Treasure Island Accident Claim
If you have been injured while visiting a hotel or resort on Treasure Island, I encourage you to contact us to determine whether you have a viable claim. Our office is located literally 5 minutes from Treasure Island and we regularly get calls for accident claims in that area. With our specialized knowledge of Treasure Island, the hotels and the local medical providers, we offer an advantage like no other law firm. While we hope that your visit to Pinellas County and Treasure Island is an enjoyable one, unfortunately, accidents do happen. When someone is seriously injured due to the fault of a hotel or resort, we are there to help.