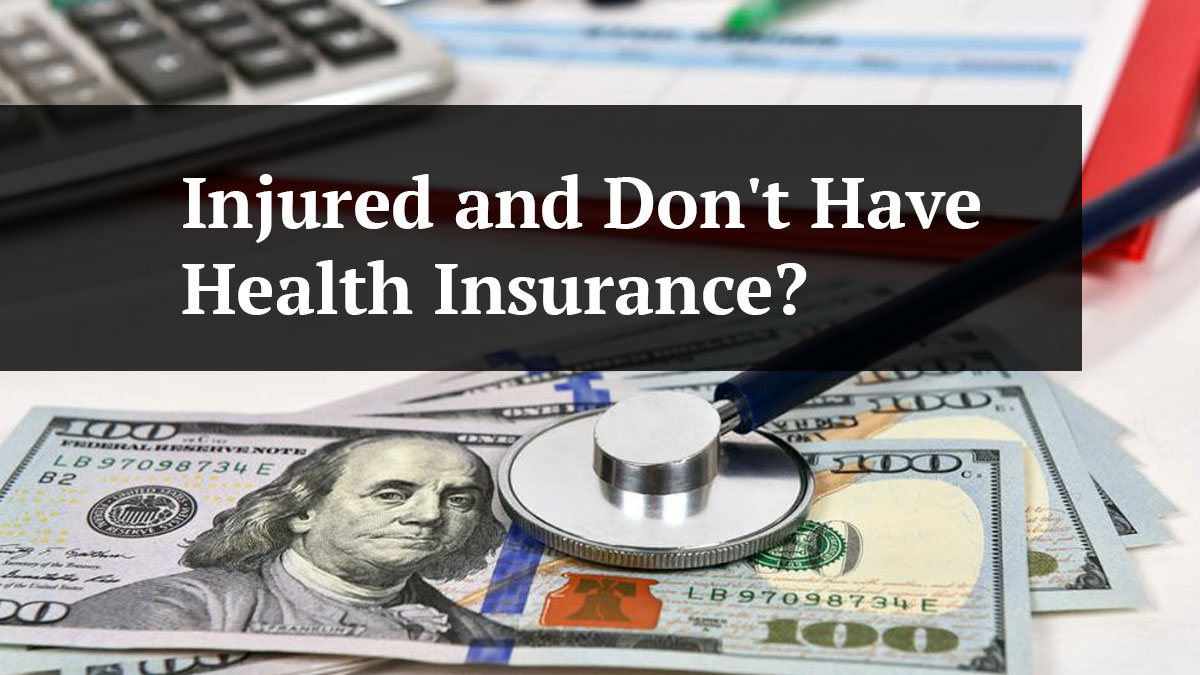 Not having health insurance in Florida and being injured in an unexpected accident can be a scary situation. Fortunately, with the right lawyer for your case, you may be able to obtain excellent care regardless of whether you have insurance.
Florida's no fault or PIP motor vehicle insurance system has created a tough situation for a large segment of the population. Because of the PIP billing requirements, barriers, and hurdles that insurance companies have created to paying doctors, an entire field of health care professionals has been created. These professionals all specialize in the care and treatment of people who have been injured in auto accidents and other accident cases like slip and falls. Because they handle similar cases on a regular basis, they have vast experience in both the injury treatment and the billing process.
Even those with health insurance may have experienced the intricacies of Florida accident cases by being denied treatment by a primary care physician. Because insurance companies have so many regulations over the handling of car accident cases, most doctors simply cannot treat their own patients after an accident. I tell my clients during our initial consultation that they have now entered the world of personal injury and to be prepared that the billing practices and costs are unlike what they may have experienced in the past when they went to a doctor for a check-up or for illness.
For most of my clients who do not have health insurance and are injured in a car accident, there at least is $10,000 in PIP or no-fault benefits to cover treatment. However, the $10,000 is rarely enough money to cover all of the treatment for any injury that is not very minor.
For clients that do not have any insurance or have exceeded their PIP limits of $10,000, the only way to receive treatment is through what is called a letter of protection or LOP. A LOP is basically an I.O.U. that is to be repaid out of the settlement of the injury case. It has to be signed by both the client and the lawyer stating that before any money can be given to the client, the provider must be paid. However, as you can imagine, a doctor, a chiropractor or physical therapist is not going to agree to a LOP if they do not know the lawyer or if the lawyer does not have a record of success in repaying the LOP. Therefore, the better the lawyer you choose, the better your chances are at finding better care for your case. It is surprisingly really that simple of an analysis.
In my law practice, I constantly come across clients who have retained lawyers who are up to shady tricks on cases. Most of these lawyers have their own law practices and are desperate for cases. I actually have observed clients pick these shady lawyers because they believe they will recover more in the end on the case. What these clients do not understand is that the lawyers are shortchanging everyone on the case, including them and the doctors. Once a doctor is short-changed or "stiffed" on a case, they are not going to work in the future with that lawyer. Another risk that these clients experience is that the doctor or treatment facility will over bill you in order to make up for the last case or cases that they were shorted on. So, the ethics of your lawyer really does make a difference in your accident case whether you realize it or not.
In my office, we only work with reputable doctors and providers. If I have information that a provider has done something improper in the past, I won't work with them. Because of the trust that we have in each other, these professionals will often agree to handle cases on a letter of protection because they know that my office does not handle bad or fraudulent cases that do not result in monetary recovery. So, if you have been injured in an accident and do not have health insurance, my office can contact the appropriate provider and they will agree to provide care because they are confident that they will be fairly compensated in the future. Since my firm has been handling accident cases for over 60 years, the insurance companies understand that we will not represent people who are committing fraud and will not work with those types of people either. In the end, our reputation ensures better care and compensation for our clients.
Contact a Personal Injury Attorney
If you or a loved one have been injured in a car accident and do not have insurance, then you should take the proper measures to ensure you receive the compensation you deserve. Contact St. Petersburg Personal Injury Attorneys McQuaid & Douglas today and speak with an attorney. For over 60 years our firm has been successfully helping people who have been injured due to someone else's carelessness. We have been nationally ranked for decades by US News and World Reports as a Tier 1 law firm, which is the highest ranking that can be received. Sean McQuaid and Jonathon Douglas have dedicated their careers to continuing the firms legacy of superior legal representation.
Remember that we never charge a fee, unless we win. Call us today at 727-381-2300 so that we may answer your questions, help you navigate the complexities of insurance claims, and recover the compensation that you deserve.
We work hard to make sure each and every client gets the attention that they deserve. We appreciate feedback from our clients and reviews are validation of our work. Every 5 star review that we receive lets us know that our services were appreciated by our clients.
St. Petersburg Personal Injury Attorneys McQuaid & Douglas
5858 Central Ave suite a
St. Petersburg, FL 33707
(727) 381-2300