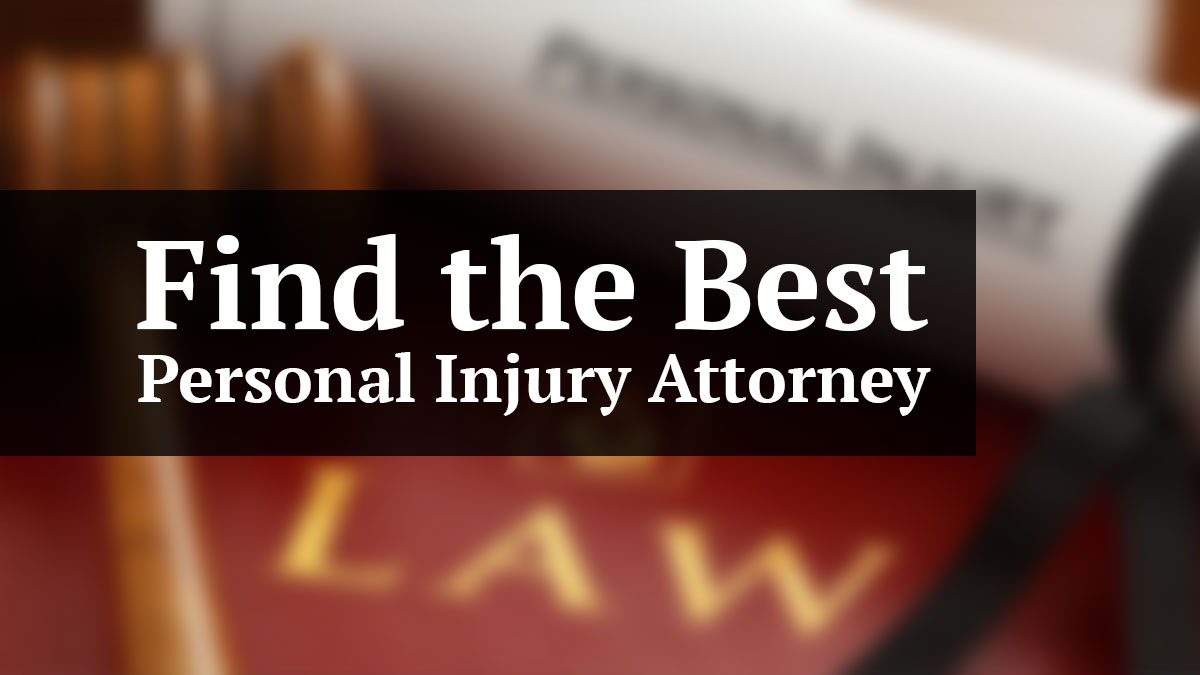 When you have been injured in an accident due to no fault of your own, you will need to speak to a personal injury attorney. We understand how difficult this decision can be especially if you've never hired an attorney before. Our goal is to make the process as simple as possible for you. We provide honest and straightforward information to prospective clients. Perhaps just as important, we never pressure anyone and our consultations are always free. We encourage you to ask us for our opinion even if you don't wind up hiring us. At St. Petersburg Personal Injury Attorneys McQuaid & Douglas, we are simply here to help you.
We have compiled several tips and questions that you can ask us or any personal injury attorney during your research/interview process. Of course, we would be flattered to be chosen to help you, but this guide can be used for any situation.
Tips to Find a Personal Injury Attorney:
Search for a Local Lawyer
If your case was in Florida, you will need to find an attorney licensed in Florida. But, often, simply having a law license is not enough. You really want to find a lawyer who practices regularly in the location where you had the accident. This is important because the insurance adjusters are usually assigned to a designated area. If the adjusters have worked with your lawyer in the past, there is a better chance that your case can be resolved with a better result. Additionally, if the claim cannot be settled and the case heads to a lawsuit, you will want your lawyer to be familiar with the court system in that area. Knowing the judge and what to expect in a case is a huge advantage for your case. Finally, if you have a local lawyer on your side, it is simply easier to communicate and otherwise handle the claim. For example, being familiar with the accident site and close to the witnesses is important. Being close to a client always improves the relationship, builds trust, and makes the process simpler. In fact, I currently represent a retired couple who live about 5 minutes from the office. They got so confused when we spoke to them over the phone, that we decided that all future discussions would be in person. So, they set up an appointment every time something important happens in their case and we go over the issues. In part due to the trust we developed and the tremendous communication, both of their cases were settled pre-suit for a lot more than they ever expected to receive. Again, this is just one example, but being close by and "hands on" really does work.
Research Online
Researching a lawyer online is a must. It is not the most important factor to consider when finding a personal injury attorney, but it should be a step that you take regardless of what you have been told about the lawyer in advance.
There are many ways to research a personal injury attorney online. The first way is to go to their website and read about them. Then, I suggest that you research reviews. Google, Yelp and Facebook are usually good sites to read reviews. If the attorney does not have reviews, you should steer clear. Next, I would look at what other lawyer rating sites say about the person you are researching. These rating sites are based on independent peer review, from judges and from ranking boards. The information on these sites is more reliable than what you may find on the lawyer's website because it is independent. Some good sites to look into are martindale.com, superlawyers.com, avvo.com, floridatrend.com, threebestrated.com, to name a few. This research can be done within a few minutes and can save you a lot of problems in the future.
Find a Specialist
Not every personal injury lawyer may handle the type of case that you have. One way to research this issue in advance is to read the reviews and the case results of the lawyer in question. Do not be afraid to ask the lawyer if he or she has handled cases like yours and whether they do it regularly. A lawyer that routinely handles your type of case is what you are looking for, not a novice.
Questions to ask a Personal Injury Attorney:
How Do You Charge?
Personal injury cases are charged on a contingency basis. This means that the lawyer only gets paid if he or she is able to recover money for you. You always have the final decision regarding whether to accept the amount of money that is being offered. The percentages that a lawyer charges range between 25-40% depending on the defendant and what happens with the case. Additionally, you will be responsible to pay for costs out of your settlement. Costs are usually copy charges, certified mail, filing fees to the clerk, service of process fees, court reporter fees, transcript fees, etc. Your personal injury attorney will pay for these costs out of pocket. You are not responsible to repay these costs unless you settle or win the case. So, there is very little risk for a client in a personal injury case because of the nature of the contingency arrangement. The fee and cost structure make it very attractive to get a lawyer involved as soon as possible.
Will I Be Able to Speak to You Directly If I Have Questions?
Who your contact is at the law firm is a big deal. If you hire one of the big law firms, you may never even speak to an attorney. If for some reason you are fine with that arrangement, you are probably not the type of person who is reading this article. But, for most people who do not want to be treated like a number, getting to know your lawyer and his or her staff is really important. I make myself available to every client whenever they want to speak to me about their case. I always say that you are paying ⅓ regardless of who you hire, so wouldn't you want to hire someone that is good and that you can actually talk to?
How Long Do Cases Like Mine Take?
The length of a case is difficult to answer at the initial consultation. My answer to these questions is to give some examples. If your case does not require surgery or injections, you should be done treating in about 6 months. If you need injections, add a few months. If you need surgery, add a few more months. But, we recognize that every case needs to be moved and we do our best to get the cases to the demand phase as soon as possible.
Will My Case End up in a Lawsuit?
Whether a case will wind up in a lawsuit is impossible to answer at the beginning. This is because there are many factors outside of the control of the personal injury attorney. Maybe the insurance adjuster is just difficult. Maybe there is an issue over liability. Maybe something unexpected happens to you in the middle of the claim that forces us into a lawsuit. So, while you can ask the question, if the lawyer answers anything other than I cannot tell you at this point, be wary.
Contact St. Petersburg Personal Injury Attorneys McQuaid & Douglas
We specialize in all types of personal injury claims. For more results and details, please go to our case results page or read our dozens of five star reviews. While we have a broad area of practice and help a lot of people, we will be honest with you if we feel like we are not a good fit. The last thing that we want is to have a client unhappy with their legal services. We are honest and always work in the best interests of our clients. If you have been in an unfortunate accident and have sustained injuries, we would be honored to speak to you. We will give a free and straightforward assessment of your case.