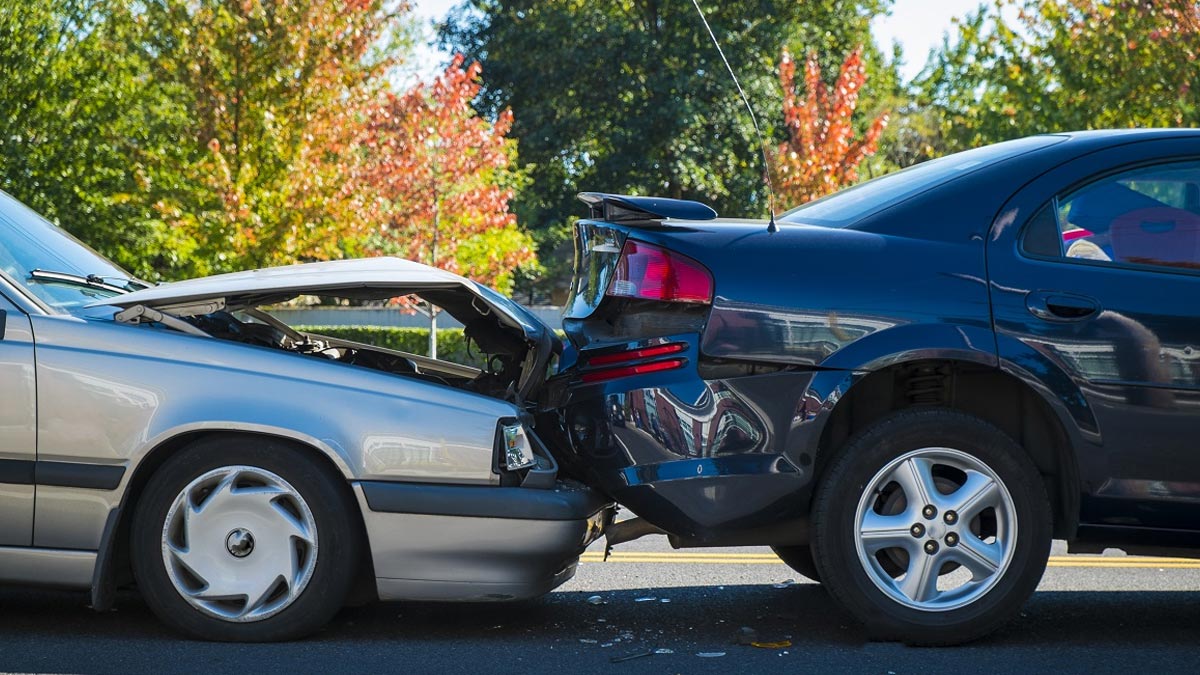 According to the National Highway Traffic Safety Administration (NHTSA), there are over 6 million car accidents that happen on the roads nationwide each year. Out of those, 40% or 2.5 million are rear-end collision car accidents.
The issue of fault in Florida for a rear-end car accident is actually one of the easiest to determine. Unlike car accidents that require a witness to verify or prove whether a car ran a stop light or stop sign, a rear end accident is typically pretty easy to recreate for purposes of determining fault.
How is Fault Determined in a Car Accident?
Fault or liability is normally determined by who was careful or who was careless. You will see that most at-fault drivers in a rear-end collision are issued careless driving citations under Fla. Stat. 316.1925. This statute states that anyone operating a vehicle shall drive in a careful and prudent manner so as not to endanger the life, limb, or property of another. However, just because a driver is issued a citation for causing the accident does not mean that the analysis is over for the civil injury claim. While the issuance of a citation is certainly helpful in determining fault for the accident case, there is yet another step that needs to be investigated and decided before compensation is made.
Was there comparative negligence in the car accident?
If you were somehow also careless prior to the rear-end car accident in Florida, the amount of compensation could be reduced. While most rear-end car accidents occur when a car is stopped fully at a traffic light or stop sign, there are a number of ways that I've witnessed blame apportioned to both drivers. The most common way for the car that was hit from behind to be blamed is by stopping suddenly for no apparent reason. This situation occurs whether in two or multiple car accidents when the last driver cannot determine why the lead car stopped. Obviously, the law requires the trailing car to not follow another vehicle more closely than is reasonable and prudent having regard for the speed of the vehicles, the traffic and the condition of the highway. Fla. Stat. 316.0895. But, what is reasonable for the road conditions is not black and white and is determined on a case by case basis.
Ultimately, almost all rear-end car accidents in Florida place 100% blame on the driver who hit the other car from behind. The law clearly favors fault with the trailing car unless there are exceptional circumstances. While it is not surprising that all car accident cases are investigated by the respective insurance company, a quality car accident lawyer can ensure that fault is properly applied.
Contact an Auto Accident Injury Attorney
If you or a loved one have been involved in an auto accident, then you should take the proper measures to ensure you receive the compensation you deserve. Contact St. Petersburg Personal Injury Attorneys McQuaid & Douglas today and speak with an attorney. For over 60 years our firm has been successfully helping people who have been injured due to someone else's carelessness. We have been nationally ranked for decades by US News and World Reports as a Tier 1 law firm, which is the highest ranking that can be received. Sean McQuaid and Jonathon Douglas have dedicated their careers to continuing the firms legacy of superior legal representation.
Remember that we never charge a fee, unless we win. Call us today at 727-381-2300 so that we may answer your questions, help you navigate the complexities of insurance claims, and recover the compensation that you deserve.
We work hard to make sure each and every client gets the attention that they deserve. We appreciate feedback from our clients and reviews are validation of our work. Every 5 star review that we receive lets us know that our services were appreciated by our clients.
St. Petersburg Personal Injury Attorneys McQuaid & Douglas
5858 Central Ave suite a
St. Petersburg, FL 33707
(727) 381-2300