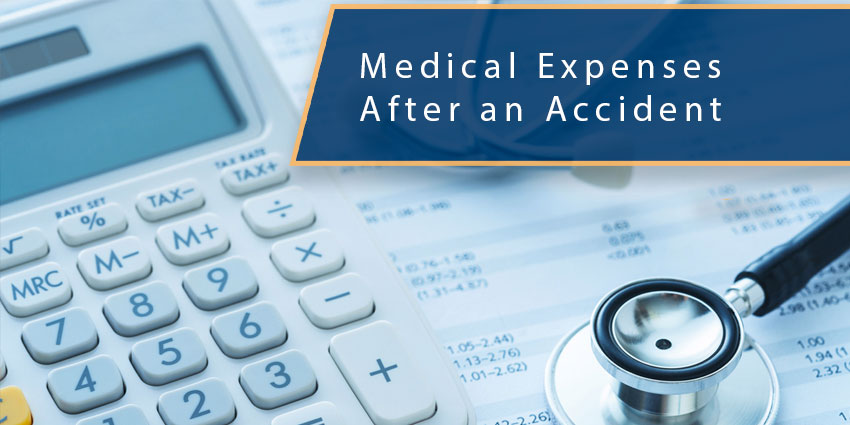 How future medical expenses after a car accident will be handled is one of the factors in a settlement that can only be calculated with professional advice. Because you never know how the injury will affect you, you don't want to leave money on the table. Ongoing medical care may be necessary for many years and there are specific ways that this cost must be presented to the insurance company.
Examples of Follow Up Medical & Emotional Expenses Necessary for a Full Recovery
Prescription medication
Doctor appointments
Diagnostic testing
Surgery
Rehabilitation
Physical therapy/chiropractic
Care-givers
Medical equipment
Factors That Determine the Amount of Your Future Medical Expenses
The following are some factors that are considered when determining the amount of future medical expenses after a car accident:
Medical treatment already received
Effectiveness of treatment (90% fully recovered, 10% requires additional care)
Ongoing medical treatment and care necessary for recovery
What alternative treatment may be available and its cost
Severity of the injury or injuries suffered
The expected quality of life after the injury or injuries
Your age and your health prior to the accident
Your life expectancy
Anticipated inflation of the cost for medical care over time
How to Calculate Your Future Medical Bills
There are key people who can provide insight about your recovery needs. These medical care professionals include:
Your doctor is the person with the most knowledge about your current condition and should be able to provide accurate information about what treatment will be needed, the length of time it will take for you to recuperate, as well as any potential, foreseeable complications. Since the burden of proving your future medical expenses are reasonable falls on you and your attorney, it is critical that your treating physician can provide a clear understanding of what ongoing medical care you will need and how that care relates to your injuries.
A vocational rehabilitator can provide their professional opinion concerning your ability to return to work, and any limitations on being able to perform specific job functions.
Other medical specialists that you are seeing or may need to see in order to fully recover from the injuries you sustained as a result of the accident.
When calculating your future medical expenses, in addition to the medical bills for treatment, the following costs should also be included:
Medical equipment (ie. wheelchairs, monitors, ​​defibrillators)
Home modifications
Transportation
In-home care
Pain and suffering for future procedures
How Can an Attorney Help Evaluate Your Future Medical Expenses?
It can be complicated to calculate these expenses. An experienced personal injury attorney will work with your doctors to get the estimates documented. Your car accident attorney will then work to get the compensation needed to cover your future costs.
Contact Florida Personal Injury Attorneys McQuaid & Douglas
If you have been injured in a car accident in Florida, you should talk with an experienced personal injury attorney. We are available to discuss your case, free of charge, and will provide the legal help you need.
Dealing with the insurance company to get the compensation you deserve can be difficult, stressful, and time-consuming. Our experienced personal injury lawyers can help to maximize your compensation following an accident. If you would like to learn more about our experienced personal injury attorneys and how we can help you, you can find more information here. You can also contact us for a free consultation.