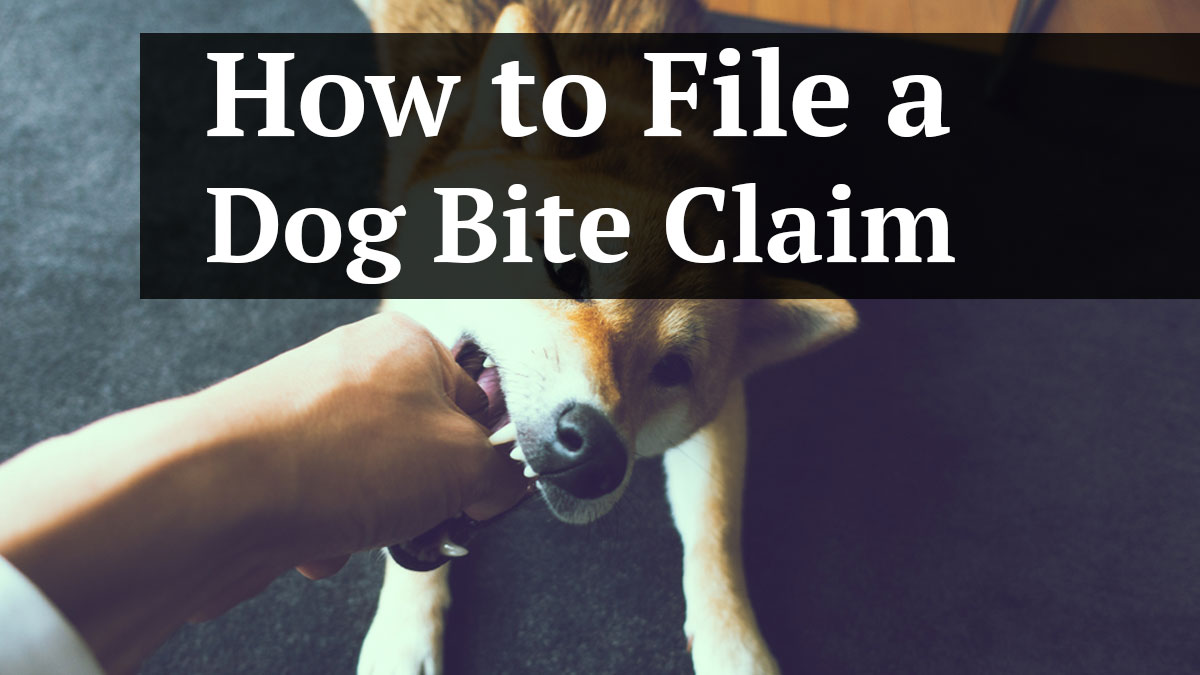 The vast majority of dogs are loving companions. They can be gentle, kind and protective. However, when they become aggressive or overly protective, they pose a threat to other animals and the public. A dog attack on another animal, on an adult, or a child, can be sudden and startling. Dog attacks are so common that the Florida Legislature has set strict penalties on owners who fail to control their animals. Florida Statute 767.04 outlines the legal liability that dog owners have to the public to ensure that their animals do not harm others. Florida law imposes strict liability against a dog owner if their dog attacks another. This is the highest standard in the United States and permitted by law. That is how serious Florida treats dog bites and dog attacks.
St Petersburg Personal Injury Attorneys McQuaid & Douglas have vast experience handling all kinds of dog related incidents. We understand that you may be angry over what happened to a loved one. We also understand that not all dog bites are from strange dogs. In fact, most dog bites are from dogs that belong to neighbors or family members. In these situations, the claims for damages against someone close to you must be handled professionally with as minimal disruption to the relationship as possible.
How to File a Dog Bite Claim
Contact the Authorities
Pinellas County Animal Services should be called as soon as possible after the incident at (727) 582-2600 or at www.pinellascounty.org/animalservices/. If they are non-responsive, then contact the local police department that has jurisdiction over the location. While law enforcement may not deem the matter appropriate for them to handle, a call may at least generate some type of record of the incident. Any type of report to substantiate the incident will be helpful in convincing the insurance company to accept liability.
Investigate Fault
Finding fault is the next step in the process. Sometimes it is difficult to determine who owned the animal. This is often the case when there is a dog loose or a dog that is only visiting the property where the incident occurred. Because of the strict penalties to the dog itself, owners are usually uncooperative. Our office occasionally has to utilize an investigator to ferret out the issues of liability and the existence of insurance. While cooperation is ideal, it seems that emotions influence dog bite cases more so than any other type of claim.
Document the Claim
Document the damages that you have sustained to assist the presentation of the dog bite injury claim. Compile your medical reports, records, and bills. Keep track of any expenses such as insurance deductibles or copays. If you have lost any wages, keep a record of the same. Finally, take pictures. You will likely only be able to photograph your own injuries, but since dog bites are usually gruesome, the more pictures, the better. You will need many pictures to illustrate the value of your case to an insurance adjuster or to a jury.
How Long Does a Dog Bite Claim Take?
The length of time to file a dog bite claim mainly depends on how long it takes for you to complete your medical treatment. Since most dog bite cases involve puncture wounds, they do not take as long to heal. Broken bones or any injury involving surgery take longer. Once your treatment is complete, we file a demand upon the insurance company to the dog owner. We normally give 30 days for them to answer. If the response is unsatisfactory, we will then file suit. While it is our goal to get your dog bite case resolved as quickly as possible, there are sometimes factors outside our control that delay the case. While we can present your case in the most appropriate light, there is never a guarantee that an insurance adjuster will do the right thing and offer an appropriate amount of money to resolve the claim.
How Long Do I Have to File a Dog Bite Claim?
The statute of limitations in Florida is 4 years. That means that you must resolve your claim or file suit within that time frame. However, if you have waited months or years before speaking to a lawyer about the injuries that you suffered from a dog bite or animal attack, it may be difficult to pursue the claim. Remember, just because Florida law favors the victim of a dog bite, you still have to be able to prove your case. If you have waited an extraordinary amount of time to hire a dog bite lawyer, the evidence that you need to prove your case may be lost. Thus, it is suggested to speak to a lawyer as soon as possible after the incident so that this evidence can be preserved if you need it in the future.
How Much Does it Cost to File a Dog Bite Claim?
All of our animal attack and dog bite cases are handled on a contingency basis. That means that you are never required to pay any money up front to your lawyers to pursue the claim. As dog bite lawyers, we take the risk to recover compensation for you against the insurance company of the owner of the dog. When we recover money damages, our fees are then paid. Therefore, there is normally no risk to at least hire a lawyer to investigate your dog injury claim.
Call a Dog Bite Lawyer
Before you call the insurance company for the owner of the dog, speak to a dog bite lawyer. While the extent of the injuries is usually not the issue, proving fault can be. Insurance policies are written in a manner that requires specific facts in order to be applicable. Insurance companies will look for ways to deny your dog bit claim.
At St. Petersburg Personal Injury Attorneys McQuaid & Douglas we demand a copy of the insurance policy immediately. We then present your dog bite claim to the insurance adjuster in a manner that demonstrates why the claim is covered by the policy. Without an experienced dog bite lawyer to present your claim, you may surrender your ability to recover damages. If you have any questions about the validity of your dog or animal injury claim, we offer free consultations.