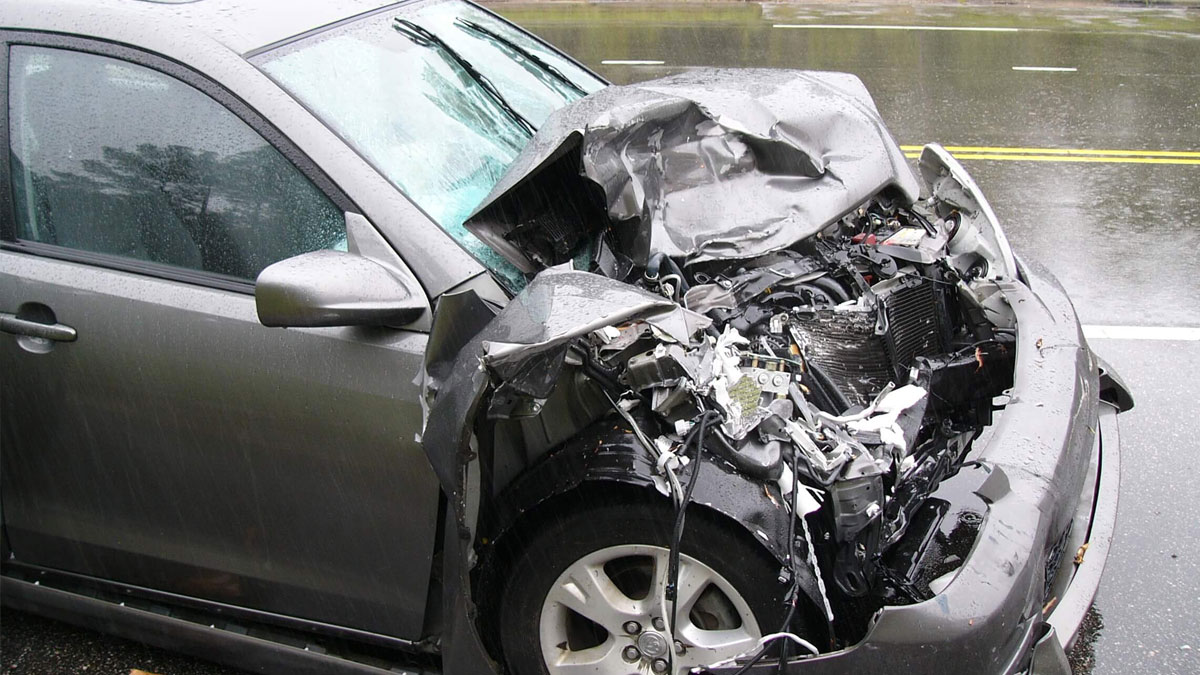 Using the internet to find a lawyer can be challenging for anyone, especially those who may not be experienced in legal searches or have not hired a lawyer before. There are ads everywhere, promises about what the lawyer can do, and tons of bragging about past case results. The amount of effort put toward gaining your business by personal injury lawyers can be overwhelming. But, finding a St. Pete Car Accident Lawyer online is possible if you know what you are looking for. After reviewing what is present online, I have pulled together some tips to help the public in finding a St. Pete Car Accident Lawyer with the least amount of effort and most efficiently.
Look at How Long the St. Pete Car Accident Lawyer has been Licensed
After reviewing many legal listings and websites, I have noticed that lawyers who do not want you to know how long they have been licensed to practice law will not list when they graduated law school. This is clearly done in an effort to confuse people about how much experience they actually have. If you see a website or legal listing for a St. Pete Car Accident Lawyer and it does not say when he or she graduated or became licensed, that is a tell-tale sign that they are hiding that information from you. So, if you are interested in when the lawyer became licensed in Florida, go to www.floridabar.org and type in the lawyer's name. The year of the admission to Florida courts will appear. Use that information to compare it to what you see on the website.
Check the Disciplinary History of the St. Pete Car Accident Lawyer
Lawyers in St. Pete and throughout Florida rarely publish whether they have been disciplined by the Florida Bar. It is assumed that if he or she has a valid law license, that is all the information that is needed for a potential client. However, the fact that a lawyer has been disciplined is information that reflects on their ethics and reputation in the community. Whether the lawyer you are looking to hire has been disciplined is vital information for a client to know before hiring a St. Pete Car Accident Lawyer. This information is found on some sites, such as www.avvo.com, but is most accurately found on www.floridabar.org. The Florida Bar maintains the disciplinary history for every licensed Florida lawyer for the past 10 years. If the lawyer has been disciplined, you may be able to pull up the case history and review the allegations and punishment to the lawyer. Using these simple resources can potentially prevent a huge mistake when hiring a St. Pete Car Accident Lawyer online.
Look at the History of Case Success
Most lawyers who have been practicing for a long time have a proven history of case success. Most publish those case results online. Review the past results and see if any match the type of case that you have. Very few cases are worth hundreds of thousands or millions of dollars. Look for a lawyer who has handled both big cases and the ordinary cases. If all the lawyer is advertising are multi-million dollar cases and yours is not one of them, you can be certain that your case is not going to get as much attention as the high-value ones. Try to find a lawyer who will maximize your recovery, but still provide you with the attention you deserve.
Look at Online Reviews
The online reviews for a St. Pete Car Accident Lawyer are perhaps one of the most useful pieces of information when looking for a lawyer. These reviews are ordinarily found on Google, Facebook, Yelp or any online directory. When reading the reviews, look to see if they are recent and sound credible. Some St. Pete Car Accident Lawyers pay marketing people to write reviews for them. So, always look for personal details that confirm the review is legitimate. If the reviews sound like the type of lawyer that you would want to represent you, then you have found a vital piece of the equation.
Don't Answer Online Chats
When looking at a St. Pete Car Accident lawyer's website, you may experience a pop-up chat box asking if you can be helped. These chats can be risky because you never know who is on the other side of the computer. I have seen that many of these online chats are operated by call centers or from another country. The online chatters get paid to land your business, so they will be very aggressive and persistent about contacting you. I always recommend getting more information before responding to one of those chats even if you are in a rush to hire a lawyer.
Finding the right St. Pete Car Accident Lawyer online can change the direction of your case and your satisfaction levels when dealing with the legal system. There are many good and honest lawyers in St. Pete, but also many pitfalls for unsuspecting clients who do not do their homework. My best advice is to not be rushed and do your research before contacting a lawyer. Find someone that you believe that you will get along with and that a jury or insurance company will like and respect.
Contact a St. Pete Car Accident Attorney
If you or a loved one have been involved in a car accident, then you should take the proper measures to ensure you receive the compensation you deserve. Contact St. Petersburg Personal Injury Attorneys McQuaid & Douglas today and speak with an attorney. For over 60 years our firm has been successfully helping people who have been injured due to someone else's carelessness. We have been nationally ranked for decades by US News and World Reports as a Tier 1 law firm, which is the highest ranking that can be received. Sean McQuaid and Jonathon Douglas have dedicated their careers to continuing the firms legacy of superior legal representation.
Remember that we never charge a fee, unless we win. Call us today at 727-381-2300 so that we may answer your questions, help you navigate the complexities of insurance claims, and recover the compensation that you deserve.
We work hard to make sure each and every client gets the attention that they deserve. We appreciate feedback from our clients and reviews are validation of our work. Every 5 star review that we receive lets us know that our services were appreciated by our clients.
St. Petersburg Personal Injury Attorneys McQuaid & Douglas
5858 Central Ave suite a
St. Petersburg, FL 33707
(727) 381-2300