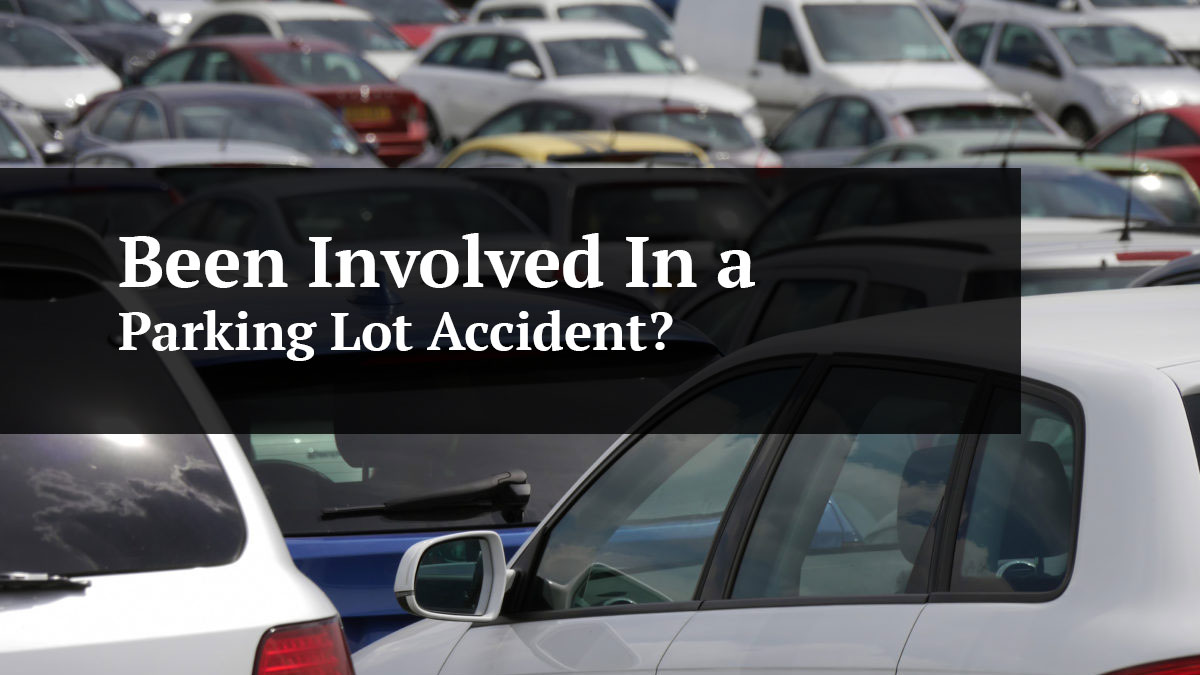 Accidents in parking lots are surprisingly frequent and cause more injuries than the property damage may reflect. Most people do not expect the collision or are turned awkwardly at the time of impact, exacerbating their injuries. If you have been involved in a parking lot accident, you will likely have many questions about your next steps. Since these accidents are so common, an experienced attorney who handles parking lot accident cases should be able to properly guide you.
Should I Call the Police after a Parking Lot Accident?
The short answer to whether you should call the police is yes. Now, whether the police will respond, draft an accident report, or issue a citation is a different story. Parking lot accident cases are normally on private property, thus police are hesitant to issue traffic citations. Also, if the property damage is under $500 and there are no reported injuries, they are not required to draft an accident report. So, never rely on the police to investigate the accident and find fault. It is always recommended to notify the business about the accident and obtain the contact information of any witnesses you can find. Because parking lots can be confusing, the determination of fault is going to rely heavily on independent witnesses and any video that can be obtained. In no circumstance should you ever simply exchange information with the other driver and let the insurance company deal with it later. Because most parking lot injuries are soft tissue in nature, the effects are not always immediate. It is quite common for the pain to set in later that day or the next morning. So, if you have not properly documented the incident, it will be extremely difficult after the fact to determine fault.
Common Injuries from Parking Lot Accidents
As mentioned above, parking lot accidents are normally at low speeds, so injuries that require emergency medical attention such as a trip to the hospital are rare. Common injuries are whiplash, soft tissue injuries, cuts or bruises from airbag deployment, headaches, and neck and back injuries. Broken bones are also unusual since they usually require a more violent collision. However, people can still get injured from accidents in parking lots. I recall a case from a few years ago that I handled for an elderly client who was at the DMV to get her license renewed. As she slowly got out of the car, another vehicle backed into her door and crushed her between the door and the door frame. The incident must have been horrifying for her as she was screaming to get the other car to stop as it slowly continued to apply pressure. She fractured her back in the process. While that case was unusual, it proves the point that parking lots or any areas where vehicles are operated carelessly can be dangerous.
How Does Insurance Cover the Damage to My Car and My Injuries after a Parking Lot Accident?
Insurance coverage for an accident in a parking lot works just like it would for an accident on the road. The at-fault party's insurance company is responsible to pay for the damages to your vehicle. As far as medical treatment, the first $10,000 of medical bills is covered by your vehicle's PIP insurance. Once the PIP is exhausted, a claim can be made against the at-fault driver's bodily injury coverage.
Do you need a lawyer for a parking lot accident case?
A parking lot accident case can be more complex than higher speed accidents that occur on the roads because of the issues of liability and causation of the injuries. Insurance companies will use any excuse to downplay the severity of the injury by blaming the slow speed of the vehicles and lower property damage amounts. Because of the hurdles that insurance companies place on parking lot injury cases, it is very important that an experienced lawyer properly presents the claim. As an example, I had a recent case where my client was backed into by an elderly driver in a parking lot. My client thought that the fault was clear and felt bad for the elderly driver, so she didn't call the police. When my client called the insurance company to set up the claim, to her surprise, she found out that the elderly lady was blaming her for the accident! Needless to say, she contacted me, I was able to find an independent witness to the accident, and fix the issue. But, without my assistance in the case, who knows what would have happened. Therefore, hiring a good personal injury lawyer to handle your parking lot injury case can make a big difference in the end.
Contact a Parking Lot Accident Attorney
If you or a loved one have been involved in a parking lot accident, then you should take the proper measures to ensure you receive the compensation you deserve. Contact St. Petersburg Personal Injury Attorneys McQuaid & Douglas today and speak with an attorney. For over 60 years our firm has been successfully helping people who have been injured due to someone else's carelessness. We have been nationally ranked for decades by US News and World Reports as a Tier 1 law firm, which is the highest ranking that can be received. Sean McQuaid and Jonathon Douglas have dedicated their careers to continuing the firms legacy of superior legal representation.
Remember that we never charge a fee, unless we win. Call us today at 727-381-2300 so that we may answer your questions, help you navigate the complexities of insurance claims, and recover the compensation that you deserve.
We work hard to make sure each and every client gets the attention that they deserve. We appreciate feedback from our clients and reviews are validation of our work. Every 5 star review that we receive lets us know that our services were appreciated by our clients.
St. Petersburg Personal Injury Attorneys McQuaid & Douglas
5858 Central Ave suite a
St. Petersburg, FL 33707
(727) 381-2300