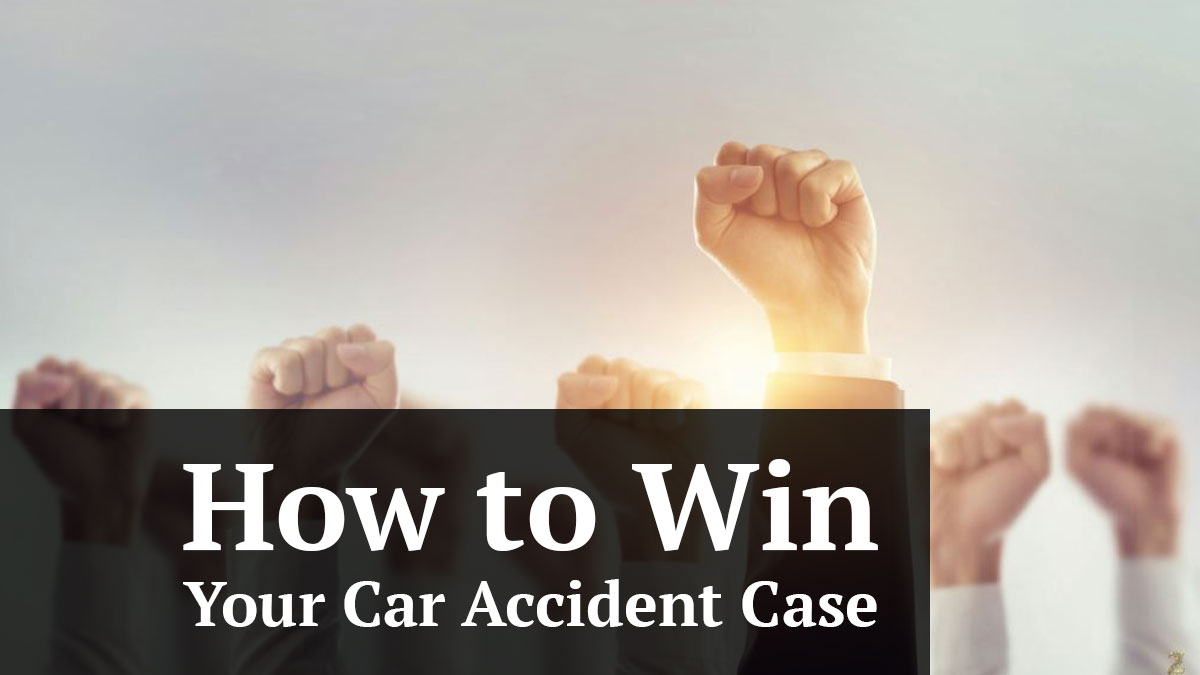 If you have been involved in a car accident in St. Petersburg and are injured due to the carelessness of another, then you may have a claim to recover compensation. But, exactly what you have to do to win your claim is a different story. Just because you were injured and were not at fault does not mean that an insurance company is automatically going to write you a big check. So, how exactly do you win a car accident case in St. Petersburg? At St. Petersburg Personal Injury Attorneys McQuaid & Douglas, we have handled countless car accidents. This article will walk you through the process after being injured in a car accident.
Always Report the Car Accident
One of the biggest mistakes that people make after a car accident is not calling the police. I understand why many people do not take this action, but it is vital to any case. Many people do not want to waste time waiting for a police investigation. Others feel sorry for the person who hit them and don't call. Some may not want the person to get a ticket. What people do not realize is that when police are not called, it immediately signals to the insurance company that you did not think the accident was serious. People also do not realize that even if the person who hit and injured you in the car accident apologized and agreed to cooperate, those representations are not binding on the insurance company. Often an insurance company will try to deny or limit the amount of liability even though their insured has apologized. Therefore, in order to protect your car accident case, have a police officer go the scene, interview and document witnesses and issue a ticket.
Take Pictures of the Car Accident Scene
While I feel that advising to take pictures is common sense, I am always shocked about how many people fail to do this. Pictures should be taken at the scene of the car accident of the damage to both cars. Then, you should always take additional pictures of the damage to your own vehicle once you get it to a safe location. Also, always take pictures of any visible injuries. Seat belt rubs or burns fade quickly, so the photos are the only way to preserve these types of injuries. Again, these photos are essential to winning a car accident case against the insurance company.
Seek Medical Treatment As Soon as Possible
Part of the insurance company playbook is to point out any delays in getting medical treatment. If you wait to see a doctor for more than a couple of days, you have lost money from your claim. This is the case even if it was on a weekend or you simply couldn't get an appointment in time. The importance of getting in to see a doctor with your injury complaints quickly cannot be stressed enough. The insurance companies have programs that value claims. Part of the program that values the case factors in how long it took you to see someone. The rationale behind this is that if you delayed getting treatment, you couldn't have been that badly injured. Even though it isn't fair, that is simply how the insurance companies operate.
Don't Talk About Your Injuries Without a Lawyer
You will likely be called by the insurance company for the person who caused the car accident shortly after the accident. While there is some reason for this communication, you are under no obligation to talk to them. However, if you do decide to talk to the other insurance company, you should never discuss the details of your injuries. The reason why it is not wise to speak to them is that they are keeping track of your injury complaints. If you tell them your neck was injured and then later get treatment for both your neck and back, they will use the statement you gave that did not include the complaint of a back injury against you. You never want to have to explain away your case, so it is always better to be on the safe side any not give them any chance to use something against you.
Beware of Social Media
Facebook, Instagram or any other social media account can be an unexpected killer of your car accident case. Insurance companies always pull the information you post on social media. I have even seen circumstances where the insurance companies have hired a private investigator to find a Facebook friend of a client in order to view privately shared pictures. In every single case, the insurance company will use your pictures to undermine your car accident case. They will spin or distort the pictures in an effort to hurt your case. Therefore, my advice is to never post anything while your car accident case is pending. If you have to post something, the bare minimum you should do is to keep your settings private or restricted to only friends.
Contact a St. Petersburg Car Accident Lawyer
Car accidents occur multiple times a day in St. Petersburg. Many people get injured in these accidents and simply wish to recover what they deserve. Insurance companies do not make money by paying out more than what they have to. They pay the amount of a claim based on the risk associated with each claim, not based on what is the right thing to do. People who are injured in a car accident in St. Petersburg have the right to pursue appropriate compensation for their injuries. If you follow the above advice, you will improve your chances at winning your car accident case. Injury claims are never easy, so do not give the insurance companies any reason to pay you less than what you deserve. If you have any questions about your car accident case, contact St. Petersburg Personal Injury Attorneys McQuaid & Douglas for a free consultation.
Contact a Personal Injury Attorney
If you or a loved one have been injured in an accident, then you should take the proper measures to ensure you receive the compensation you deserve. Contact St. Petersburg Personal Injury Attorneys McQuaid & Douglas today and speak with an attorney. For over 60 years our firm has been successfully helping people who have been injured due to someone else's carelessness. We have been nationally ranked for decades by US News and World Reports as a Tier 1 law firm, which is the highest ranking that can be received. Sean McQuaid and Jonathon Douglas have dedicated their careers to continuing the firms legacy of superior legal representation.
Remember that we never charge a fee, unless we win. Call us today at 727-381-2300 so that we may answer your questions, help you navigate the complexities of insurance claims, and recover the compensation that you deserve.
We work hard to make sure each and every client gets the attention that they deserve. We appreciate feedback from our clients and reviews are validation of our work. Every 5-star review that we receive lets us know that our services were appreciated by our clients.
St. Petersburg Personal Injury Attorneys McQuaid & Douglas
5858 Central Ave suite a, St. Petersburg, FL (727) 381-2300
5 out of 5 based on 20 reviews
Sean McQuaid and Jonathon Douglas were voted best personal injury attorneys in Saint Petersburg, Florida for 2019.