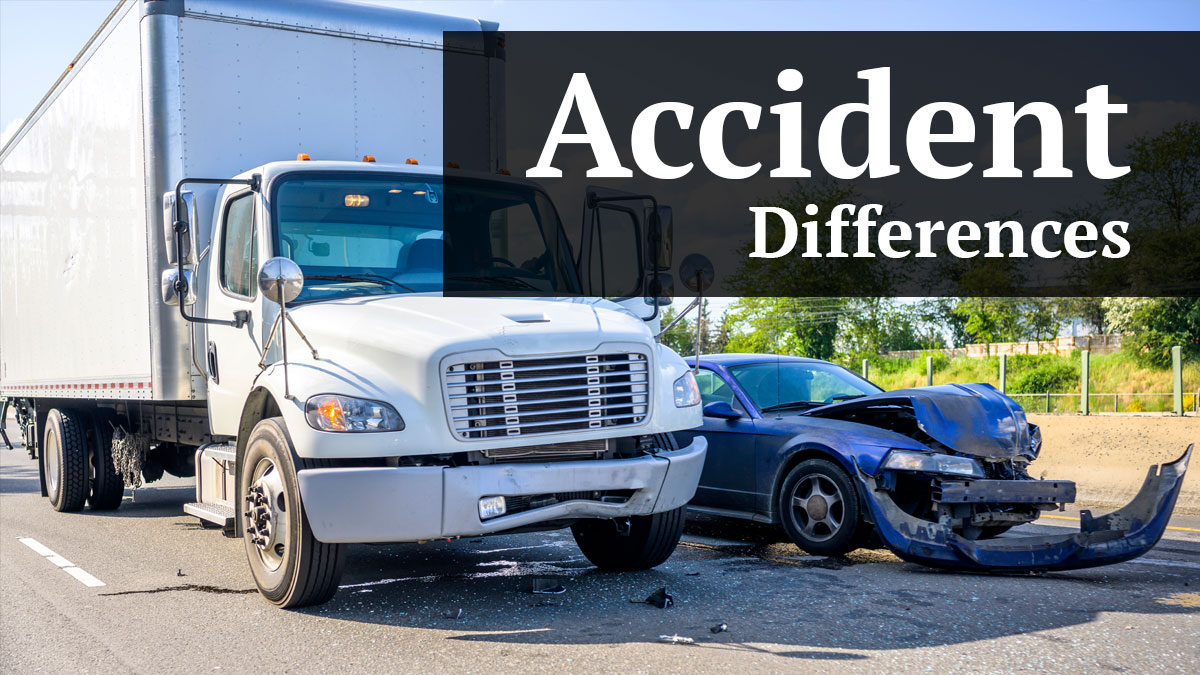 Truck accidents are different from car accidents in many ways. Notably, getting into an accident with a large and heavy commercial truck can have disastrous consequences for car occupants, leading to fatalities, catastrophic injuries, the inability to return to work, and considerable car damage.
Receiving an insurance settlement or compensation after a truck accident can also be significantly more challenging since there could be several defendants in your case, including the driver, a trucking company, and third-parties involved with the trucking company. Moreover, because there is typically a great deal of compensation at stake, insurance companies may resist offering adequate settlements to victims.
If you or a loved one experienced an accident with a commercial truck, receiving timely legal advice can be important to preserve your legal rights. St. Petersburg Personal Injury Attorneys McQuaid & Douglas can advise you on your legal options for recovering fair compensation. Call us now to schedule a free consultation: (727) 381-2300.
Who Is Responsible for My Damages in a Truck Accident?
One important way in which truck accidents are different than car accidents includes the possibility of having a larger number of defendants. While this can complicate a personal injury case, it can also provide opportunities for victims to pursue compensation from a variety of avenues.
Statistics show that truck drivers are often at least partially responsible for accidents. According to the United States Department of Transportation (DOT), accidents can occur due to driver negligence such as:
Driving under the influence of drugs or alcohol
Speeding
Driving fatigued
Distracted driving
However, the driver is not always responsible for a truck accident and other parties can be at least partially liable for a victim's damages and injuries. Other negligent parties in trucking accidents can include but are not limited to:
The Trucking Company
The company employing the truck driver can be responsible for an accident in several ways under the doctrine of respondeat superior. Some of the ways a trucking company can be responsible for a trucking accident can include the following:
Negligent hiring
Failing to service and maintain trucks adequately
Pressuring drivers to adhere to unrealistic schedules
Denying drivers adequate rest periods
Falsifying hours-of-service documentation and logbooks
The Truck Manufacturer
Occasionally, truck accidents occur due to a defective truck part or component, such as faults with the brake or steering system. If your truck accident was caused by a defect or faulty manufacturing within a part of the truck, a truck manufacturer or truck parts manufacturer could be liable for your damages.
Third-Party Contractors
Some trucking businesses outsource parts of their operations such as driver training, cargo loading, and service or repair of trucks. In some truck accidents, a third-party vendor such as a company maintaining the trucks could have been negligent, resulting in an accident.
Truck accidents can be legally complex and much more challenging to understand than car accidents. However, an experienced and determined truck accident attorney can help victims identify all at-fault parties and can pursue full and fair compensation for their injuries and financial losses.
Types of Compensation Victims of Truck Accidents Can Recover
According to the Insurance Institute for Highway Safety (IIHS), accidents with trucks rarely end well for car occupants who often suffer serious injuries or even fatalities. However, if you or a loved one suffered significant injuries and property damage as a result of a truck accident, you could potentially recover various types of compensation including:
Healthcare expenses
Loss of income and future loss of income
Modifications to your home and vehicle
Pain and suffering
Emotional distress
Reduction of the quality of life
Property damage expenses
Disability expenses
Depending on your accident case, you could also recover other damages. If a loved one died in a truck accident, you could file a wrongful death lawsuit and receive compensation that could include funeral expenses, loss of future income, and loss of consortium
Consider visiting with a truck accident lawyer to find out how you can receive justice for your injuries and losses. St. Petersburg Personal Injury Attorneys McQuaid & Douglas can help you understand all of the types of compensation you may have a legal right to pursue, and ensure your rights remain protected.
Should I Hire a Lawyer For My Truck Accident?
Truck accidents are different from car accidents and it can be extremely challenging for a layperson to understand all the facts and legal issues regarding their accident. An experienced car accident attorney knows how to determine all potential at-fault parties and gather the relevant evidence to prove negligence which will typically require extensive research and the help of expert witnesses. A lawyer can also issue a spoliation letter to preserve all of the evidence involved in the accident as well as examine the records of a trucking company which can be critical in building a strong personal injury case.
Moreover, successfully litigating a case will require in-depth knowledge of the federal and state laws and regulations that apply to truck drivers, trucking operations, and third-party vendors.
An experienced personal injury attorney can help victims of truck accidents recover the compensation they deserve under the law in several ways, including but not limited to:
Protecting your legal rights and offering guidance
Determining all liable parties in your accident
Collecting evidence proving negligence of the at-fault parties
Assessing and calculating your damages and expected future damages
Negotiating with the relevant insurance companies
Representing you aggressively at trial
Victims also need to consider that there is a deadline to pursue legal action for personal injury cases in the state of Florida. Victims typically have four years to file personal injury lawsuits and two years for wrongful death claims, according to Florida Statute 95.11.
No Win No Fee
Truck accident victims may be facing astronomical medical bills, considerable income losses, as well as other expenses due to their truck accident. Financial considerations can stop individuals from seeking the help they need to recover a fair settlement. However, most truck accident lawyers do not charge upfront attorney's fees and only get paid if and when they win your case and you recover compensation.
Personal Injury Attorneys McQuaid & Douglas Can Fight for Your Rights
Taking on a trucking company and other potential defendants in a truck accident lawsuit can be stressful, time-consuming, and overwhelming. However, having an experienced and hard-working team of personal injury lawyers by your side can offer you peace of mind and the assistance you need. We can ensure that your legal rights will remain protected while you concentrate on your health and recovery.
Personal Injury Attorneys McQuaid & Douglas have helped countless clients recover the damages they need and deserve, and we can fight for your rights to adequate compensation for your injuries and losses as well. Call us now for a free case review: (727) 381-2300.