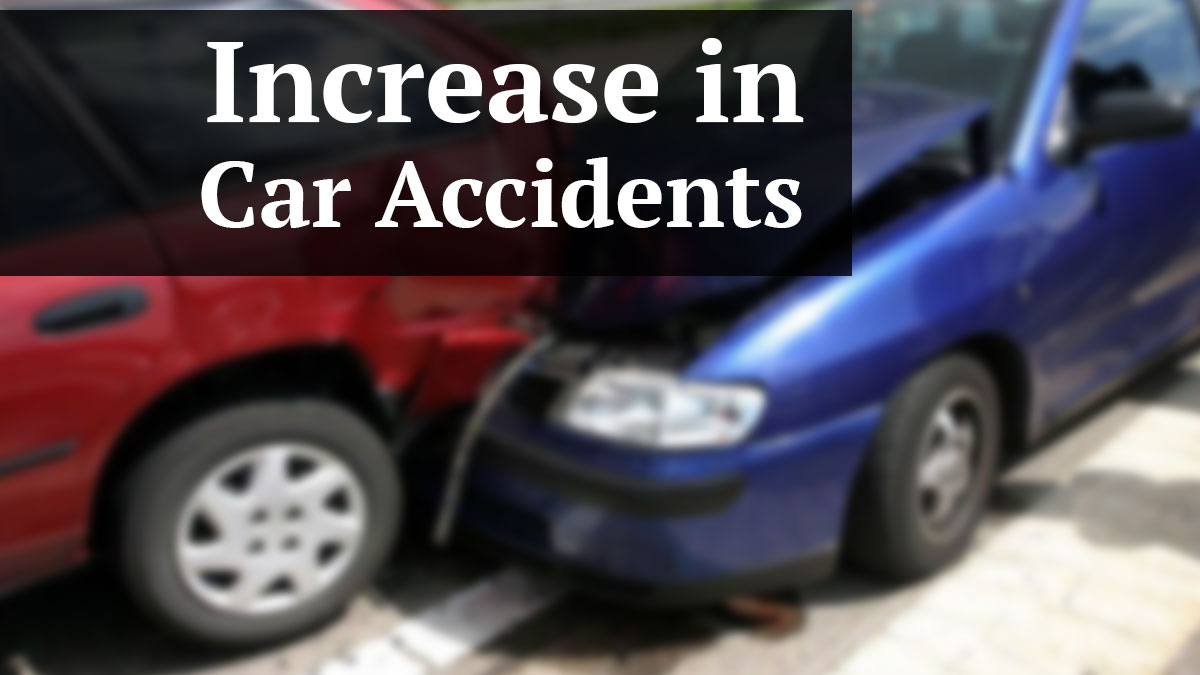 The COVID-19 pandemic is changing the way people drive. If you have been on the roads recently, there is abnormal driving everywhere. I have seen some people driving recklessly, seen elderly drivers leaving grocery stores that should not be driving, and a lot of distracted driving. All of these unusual events combined certainly are going to lead to more car accidents.
In St. Petersburg, we have not yet had a lockdown order. But, bars and nightclubs are closed, and restaurants are take-out only. That has led to people drinking a lot at home or at friends' homes. At the liquor store on Central Ave., the owner told me that the purchase of alcohol has spiked and that he is unusually busy. His refrigerated beer selection was about half empty. Inevitably, with these changes to our world, people are going to get behind the wheel and we are going to see strange accidents.
Ways that Our Driving is Being Changed:
As mentioned in the above, cars are being driven differently as a result of the COVID-19 pandemic. Here are some of the reasons as follows:
Changing traffic patterns
Although there may be fewer cars on the roads, that does not mean that it is any less dangerous. For example, if you have been anywhere close to a grocery store, you would have realized the parking lots and streets surrounding them are packed. People at these stores are rushing in and out and it can be dangerous.
Distractions
When a population is stressed and worried, it can be distracting to one's focus on driving. Even if a person is not on the phone, they may be listening to the bad news on the radio. And, they certainly will be thinking about the pandemic rather than their driving.
Changing Sleep Patterns
I know that I haven't been sleeping the same. I wake up with my mind racing very early. I'm sure that is happening to others. But, because many people are not working right now, they must be staying up later and sleeping in. Regardless, if people are driving while fatigued, that can lead to a dangerous condition.
Anger
Because so many of us are uncertain about what the future holds or have lost jobs, people are angry. When someone is angry or frustrated, this can lead to more aggressive driving and a shorter fuse.
Incoming News
Receiving bad incoming news all day long can lead to distraction. If you are getting news updates from any source, your mind is certainly not completely focused on driving.
What You Can Do to Protect Yourself and Others:
Being aware that the roads are dangerous in St. Petersburg is the first step. Here's how you can keep yourself and your family safe as follows:
Stay Calm
Much of what is going on in the world right now is out of our control. So, my advice is to spend time with your family, focus on what you can control, and try to manage your emotions. Panic and worry simply aren't going to help anyone.
Reach out to Friends and Family for Support
Facetime and other video apps are perfect when you can't physically see someone. My aunt is in a nursing home, so we have been calling one of her nurse's on Facetime so we can see her. But, rather than being holed up in your house, reach out to those who you care about.
Find Time to Avoid the Negative News
It is important to get safety information, but the news is overwhelming and negative about the COVID-19 pandemic. I have found that blocking off times throughout the day without the news has helped.
Limit Your Driving
It is anticipated that we will be ordered to shelter in place in St. Petersburg in a few days. But, there is no reason to be driving unless you need groceries or are still working. However, the roads are still full of people running errands or shopping. It is advised to get yourself prepared and then try to lay low.
What Should You Do If You Are Injured in a Car Accident in St. Petersburg?
Not much has changed about what you should do after a car accident other than your choice of emergency medical treatment. Although there are only 41 confirmed COVID-19 cases in Pinellas County as of the date of this article, the authorities are advising not to overwhelm the hospitals. That being said, I had a client injured in a rental car accident over the weekend and he went to St. Anthony's without any problems. The hospital wasn't overwhelmed and he had no issues being treated. Now, that may change in the days and weeks to come. But, contrary to what I normally advise, my opinion is that you should go to an Urgent Care right now rather than the hospital.
Other than the advice about staying away from the hospital, you still should take all of the normal steps after the car accident. Make sure that you call the police to report the accident, get medical treatment as soon as possible, and then get set up with a car accident injury doctor for continuing treatment. All of the doctor's offices are still open, so you will be able to get treatment.
Contact a St. Petersburg Car Accident Attorney
At St. Petersburg Personal Injury Attorneys McQuaid & Douglas, we know how chaotic the world is right now. Our focus is to keep you and our community safe. A car accident at this time would be an unnecessary problem for anyone. But, it is not the end of the world and help is available for you. All businesses that can help you after the accident are still open. While we hope that you don't get injured in a car accident, if you need advice, we also are open. We are trying to conduct only phone consultations at this time. If you would like to speak to us, we invite you to call (727) 381-2300. Best of luck to you and your family.