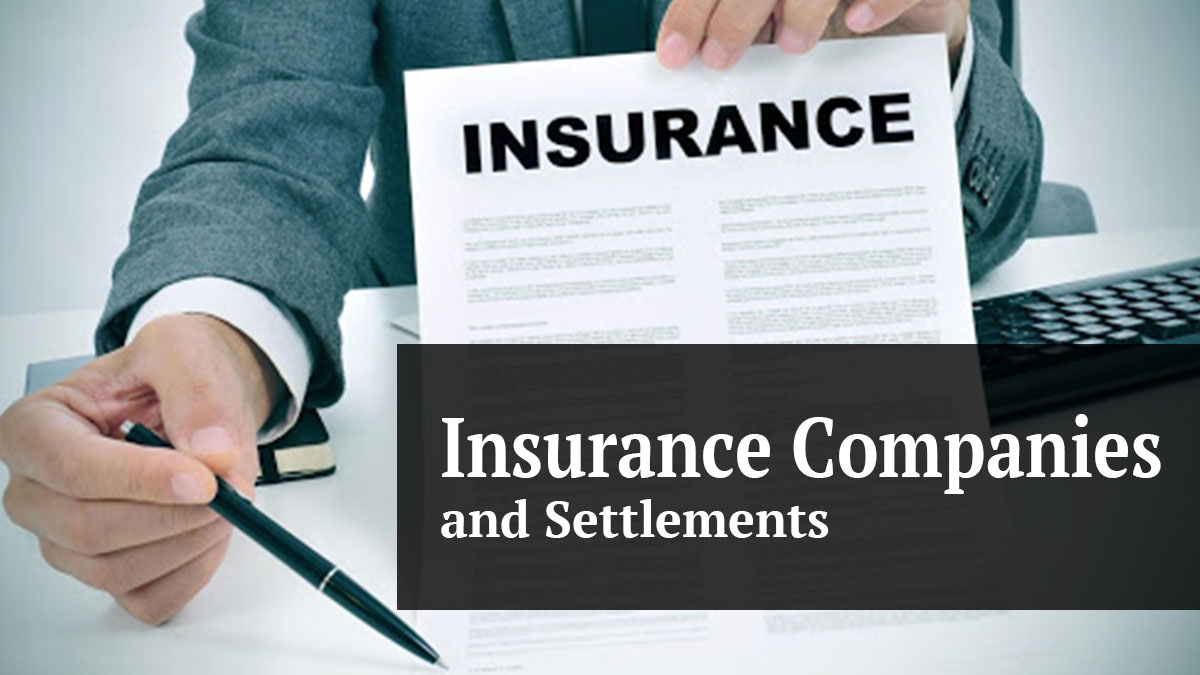 If you suffered injuries and other damages in an accident, an insurance company may offer you a settlement. However, victims of accidents must carefully weigh their options when an insurance company offers a settlement. Accepting an offer too soon can be a mistake. In many cases, a first offer may only be a fraction of what the victim deserves under the law.
While it can be tempting to accept an insurance company's settlement offer, especially if there are medical bills and other expenses waiting to be paid, victims could end up leaving money on the table. Moreover, insurance adjusters knowing that they are dealing with an unrepresented individual will most likely take advantage and offer a particularly low settlement.
If you are negotiating with an insurance adjuster regarding your claim, you should consider seeking legal advice as soon as possible. An experienced personal injury attorney from our law firm can calculate your damages comprehensively and determine the fairness of any insurance settlement offer. Call Personal Injury Attorneys McQuaid & Douglas today to discuss your specific case in a free, no-obligation consultation: (727) 381-2300.
The First Settlement Offer from an Insurance Company
It is important to note that when an insurance company offers a settlement, the first offer is not cast in stone but typically no more than an attempt by the insurance company to settle quickly and cheaply. Victims should remember that insurance companies work in their own best interests and will try to preserve their profits.
If you have received a first settlement offer, do not be afraid of rejecting it. However, an important consideration after receiving an offer can be to seek legal advice to determine if the offer is just and fair. Victims need to know what their case is worth in order to effectively negotiate for a settlement. Victims often assume that they know all their expenses but fail to take into account the need for future medical treatments or other costs. A seasoned attorney can assess your present and future expected expenses comprehensively so you do not run the risk of getting short-changed by the insurance company.
An experienced personal injury attorney can also help you draft a demand letter stating the facts of the accident, your injuries, any medical treatments, and other relevant information. The letter should also include an adequate settlement figure.
Negotiating with the Insurance Company
Once an insurance company offers a settlement and you or your attorney provided a counter-offer, the negotiation phase begins. This is where things can become challenging and complex, resulting in many phone calls and letters going back and forth between you and the insurance company.
Unfortunately, insurance companies generally have the upper hand and can wait an extraordinarily long time, as they are not in the same predicament as victims who may be sitting on bills waiting to be paid. If you have suffered considerable damages and losses, and need a significant settlement, consider getting an attorney involved who can negotiate for you and push the claim along.
Mistakes to Avoid When Negotiating with Insurance Companies
Knowing how to negotiate when an insurance company offers a settlement in a way that does not compromise your legal rights can be difficult. However, there are some mistakes you should avoid at all costs as they can have an impact on your final settlement figure.
Failing to Provide Adequate Proof of Damages
In general, collecting evidence as soon as possible will be advantageous for your insurance claim and any legal action you might want to take at a later date. Important evidence of an accident as well as your damages can include photographs of the accident and your injuries. According to Forbes, pictures of an accident can help with receiving a settlement.
You should also make sure to seek medical help as soon as possible if you have not already done so. A medical report will be absolutely essential for proving your injuries and connecting them to the accident in question.
An insurance company will look for ways to minimize a claim and offer a settlement worth far less than what you are entitled to, especially if you fail to offer adequate proof of negligence and your damages.
Giving a Recorded Statement
Insurances often use manipulative tricks and tactics designed to try and trip up accident victims. A recorded statement can provide the insurance company with ammunition that they may try to use against you in an effort to minimize your settlement offer. However, accident victims are not legally obliged to provide such statements to an insurance company and can simply refuse to do so.
An experienced attorney from our firm can communicate and negotiate efficiently with an insurer. Your lawyer can protect your legal rights and prevent you from saying anything that could later be used to reduce a payout. Contact Personal Injury Attorneys McQuaid & Douglas to discuss your claim today.
Thinking You Do Not Need Legal Advice
Individuals who only suffered minor injuries and property damage can sometimes recover adequate compensation from their own insurer without too much struggle. However, those who have significant medical bills and other losses should consider seeking legal assistance promptly. Our firm offers free consultations which can help accident victims get clear on their options.
There can be a lot at stake for individuals who suffered serious and life-changing injuries in an accident that happened due to another's negligence. Experienced attorneys deal with insurance companies every day. Our legal team knows how to handle adjusters and fight for their clients' rights. Unfortunately, without having dedicated legal representation, insurance companies may try to take advantage of you.
While most cases are resolved out of court, according to the Bureau of Justice Statistics (BJS), some insurance companies drag their heels indefinitely. A personal injury attorney can help you take the next steps for recovering what you deserve, including taking your case to court.
Consider Visiting With Our Experienced Attorneys Regarding Your Insurance Company Settlement
Consider visiting with an attorney to learn more about your possible legal protections, especially if the insurance company has already offered you a settlement and you are unsure whether to accept. Accepting a first settlement offer can be a mistake as it may not cover all your damages in the future. One of our seasoned attorneys can help you fight for what you deserve so you can move on with your life and get past an upsetting and stressful time.
We are here to help. Contact Personal Injury Attorneys McQuaid & Douglas now and speak to one of our team members for free: (727) 381-2300.