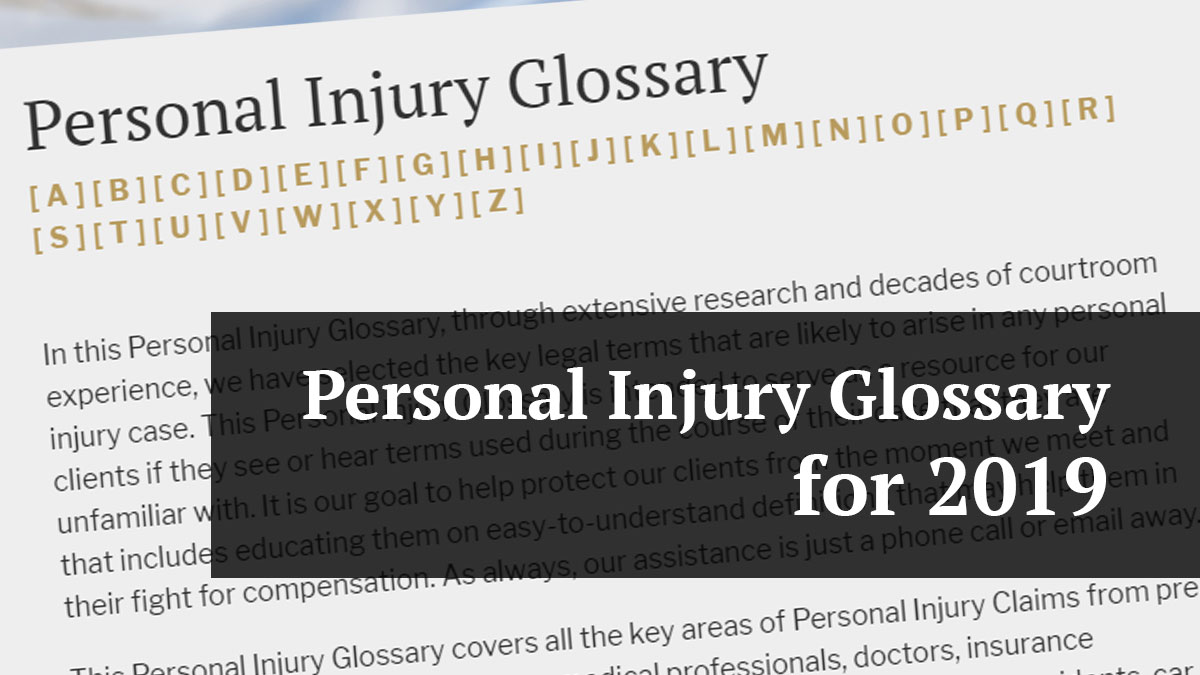 Personal injury accidents can be confusing and complicated if you are not accustomed to the process. At St. Petersburg Personal Injury Attorneys McQuaid & Douglas, we do our best to educate our clients, but there are always terms that arise during the course of the case that may be foreign to them. Because our website has become a resource for those navigating the complexities of personal injury law, it was logical to create a personal injury glossary of terms to assist our clients and the public.
We are pleased to announce the creation of a comprehensive online glossary of personal injury terms. This personal injury glossary includes medical, legal, and claim handling terminology from virtually any type of personal injury claim one may experience, including but not limited to, auto accidents, truck accidents, motorcycle accidents, premises liability claims, slip and fall accidents, trip and fall accidents, and wrongful death. We hope that it will assist you and provide helpful answers. if the answer that you are looking for is not included in this guide, we encourage you to contact us. We speak to numerous prospective clients every week. Perhaps you are not in need of our services at that time, but we hope that you are impressed enough to keep us in mind should a need arise. We practice personal injury law across the State of Florida, with an emphasis on the Tampa Bay region. While our office is in St. Petersburg, we still will travel or meet with clients virtually.
While we hope that you are not injured, accident do happen. They often occur at the most unexpected or inconvenient times in a person's life. If you or a loved one has been involved in a personal injury accident and has questions about a claim or the hiring of a personal injury attorney, please contact us for a free consultation.