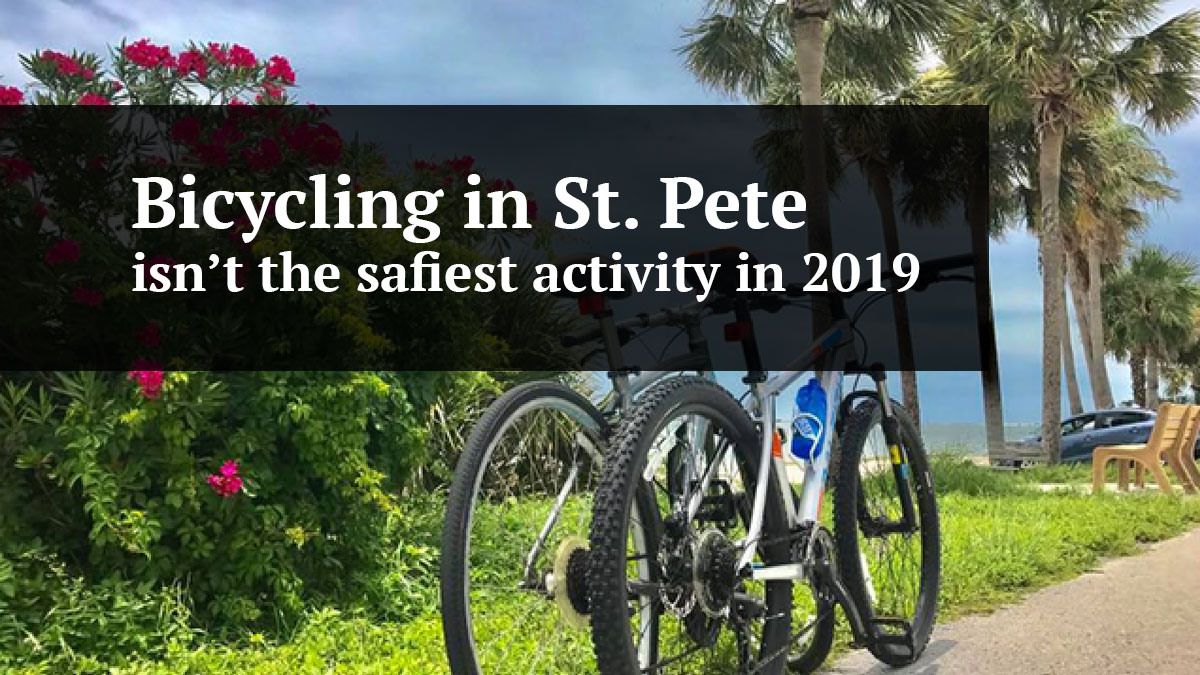 If you ride a bicycle in Florida, you likely already know that the roadways are extremely dangerous. When a driver is impaired and DUI, the risk to cyclists is that much greater. Unfortunately, despite the increased use of Uber and Lyft, drunk driving is still a leading cause for deaths to those riding bikes. In 2015, 12% of all cycling deaths involved a driver who was impaired. It is common for impaired drivers to have poor reaction time, fail to pay attention to the road, or have a lack of disregard for bicycles.
Did the driver of the car that hit the bike flee the scene or hit and run?
It is all too common for vehicles to flee after causing an accident with a bike. The impact to the vehicle is normally sudden and by the time the driver realizes that he or she struck a bike, the car may be already far down the road. If there are no witnesses to what happened, the driver of the car may choose to keep going. We see many hit and run cases involving a car whose side view mirror strikes a bicyclist. When a driver is impaired, the odds that the driver will flee the scene increase in an effort for that driver to avoid a DUI arrest. The Foundation for Traffic Safety concluded that the majority of people killed by hit and run drivers were pedestrians. In response to this epidemic of deaths caused by hit and run drivers, Florida amended its laws. Fla. Stat. 316.027 now requires a four-year minimum mandatory prison sentence for those who leave the scene of an accident involving death.
Can I pursue a claim against a drunk driver if I am struck on a bicycle?
If you are injured on a bicycle by a drunk driver, you have options to pursue a claim. First, we can assert a claim for any lost wages and medical bills to be reimbursed out of the criminal case via restitution. Second, we can set up a claim against the driver's insurance policy for any losses sustained. Third, you may be able to make a claim against your own uninsured motorist policy. Florida law provides severe penalties against drunk drivers who injure bicyclists. Not only can the bicyclist pursue punitive damages, but Fla. Stat. 768.736 actually removes the cap for those damages. See also Swanson v. Robles, 128 So.3d 915 (Fla. 2d DCA 2013). Thus, if a jury wants to punish the drunk driver, they easily can.
If you are on a bicycle and have been struck by a car on the roads of Florida, you will want to retain a private attorney immediately to discuss your options. How to get medical bills paid and which insurance to pursue can be confusing for one without experience in this field. With the right guidance, a bike accident lawyer will be able to get you the compensation you deserve.
Contact a Bicycle Accident Injury Attorney
If you or a loved one have been involved in a bicycle accident, then you should take the proper measures to ensure you receive the compensation you deserve. Contact St. Petersburg Personal Injury Attorneys McQuaid & Douglas today and speak with an attorney. For over 60 years our firm has been successfully helping people who have been injured due to someone else's carelessness. We have been nationally ranked for decades by US News and World Reports as a Tier 1 law firm, which is the highest ranking that can be received. Sean McQuaid and Jonathon Douglas have dedicated their careers to continuing the firms legacy of superior legal representation.
Remember that we never charge a fee, unless we win. Call us today at 727-381-2300 so that we may answer your questions, help you navigate the complexities of insurance claims, and recover the compensation that you deserve.
We work hard to make sure each and every client gets the attention that they deserve. We appreciate feedback from our clients and reviews are validation of our work. Every 5 star review that we receive lets us know that our services were appreciated by our clients.
St. Petersburg Personal Injury Attorneys McQuaid & Douglas
5858 Central Ave suite a
St. Petersburg, FL 33707
(727) 381-2300