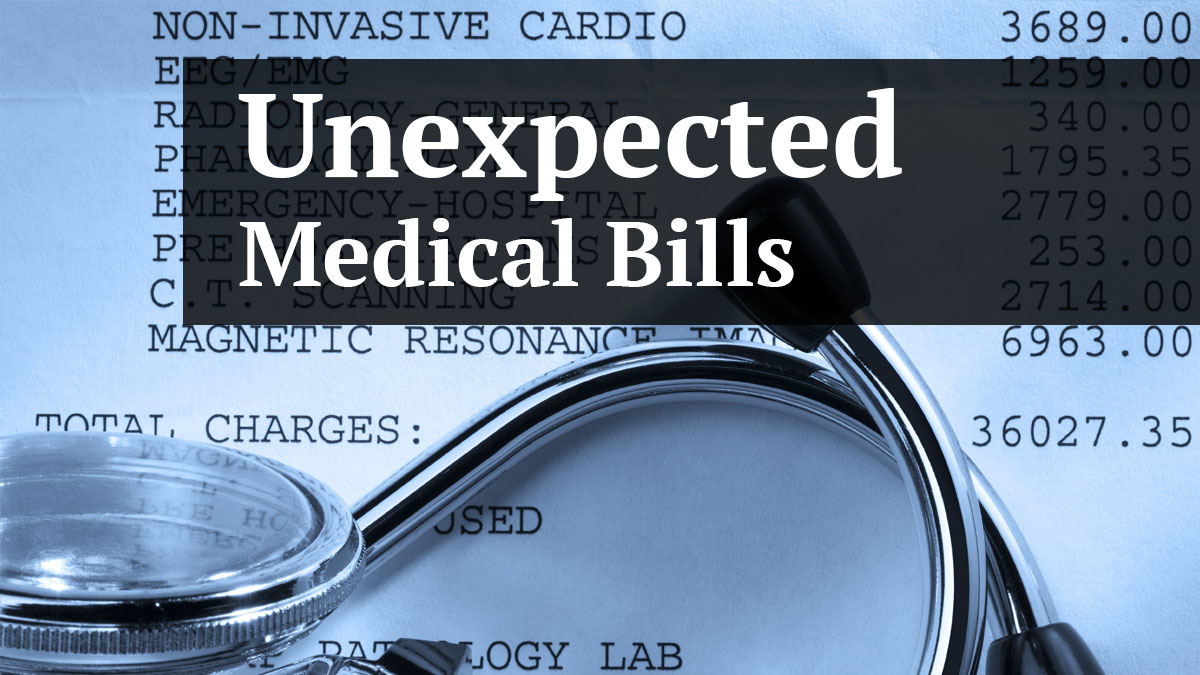 One of the biggest issues in any personal injury case is keeping track of medical bills. Medical bills are often the biggest risk and problem with a case for a number of reasons.
In Florida, 80% of medical bills up to $10,000 are covered through PIP, or no-fault auto insurance. But, in today's medical environment, $10,000 does not go very far, especially if you've been to the hospital. The high cost of medical treatment after an auto accident or any personal injury accident can put clients in a precarious situation- owing bills that may or may not be recoverable in their case. Unfortunately, this situation occurs far too commonly.
While it is part of a personal injury attorney's job to keep track of the bills, there also is a responsibility for the client to ask questions about the costs of procedures from the medical providers. I find that many personal injury clients believe that the lawyer is aware and has approved all of the costs in real time. Unfortunately, communication between the lawyer's office and the doctor's office isn't always perfect. We have found that many medical providers will send the lawyer's office a letter of protection, which secures their payment out of the case. But, most doctor's offices do not consult with the lawyer about how much they charge for a procedure. And, once they get the LOP signed, they certainly do not consult with the client about the cost. If there is a pre-existing relationship between the doctor and the lawyer, then you can feel more comfortable that each will know how to handle the treatment, but a major problem arises when there is a new provider. As an example, I just had a client who was referred to an orthopedic surgeon by her chiropractor. The client had multiple herniated discs and simply was not improving through chiropractic care. The client met with the doctor at his office in Pinellas Park and he recommended a series of three epidural injections to be done under sedation due to the client's fear of needles. While our office was initially told by the client that she had been referred to this doctor, we were not informed about when the appointment took place, what was recommended, or the cost. The doctor's office told the client that they would get permission from our office but never did. Mistakenly thinking that everything was handled, the client then went to a surgery center in Sarasota three times. She never asked the cost of the procedure nor was told. Once our office learned of the procedures and pulled the bills, we were shocked to learn that the client had been billed $30,000! Needless to say, our office was not pleased with the communication or the cost and now has to handle a crisis situation that could have been easily avoided. Thus, the moral of this example is that if the client knew the cost of the procedures in advance, she certainly would have questioned it or brought it to our attention to advise her.
Do Medical Bills Get Out of Control Frequently?
Unfortunately, this example of how medical bills get out of control is not uncommon. Keeping clients informed and bills under control is a constant battle in many personal injury cases. High medical bills mean that more money must be recovered from the at-fault insurance company to pay them. You can imagine the issues in constantly trying to get an insurance company to pay more money because the bills are so high.
In conclusion, a good personal injury attorney/client relationship requires constant communication, especially when a potentially expensive procedure or change of doctors occurs. If you are able to keep your bills at a reasonable level while still getting appropriate medical treatment, your chances of resolving the case quickly and with some extra money for you greatly improves.
Contact a Personal Injury Attorney
If you or a loved one have been injured in an accident, then you should take the proper measures to ensure you receive the compensation you deserve. Contact St. Petersburg Personal Injury Attorneys McQuaid & Douglas today and speak with an attorney. For over 60 years our firm has been successfully helping people who have been injured due to someone else's carelessness. We have been nationally ranked for decades by US News and World Reports as a Tier 1 law firm, which is the highest ranking that can be received. Sean McQuaid and Jonathon Douglas have dedicated their careers to continuing the firms legacy of superior legal representation.
Remember that we never charge a fee, unless we win. Call us today at 727-381-2300 so that we may answer your questions, help you navigate the complexities of insurance claims, and recover the compensation that you deserve.
We work hard to make sure each and every client gets the attention that they deserve. We appreciate feedback from our clients and reviews are validation of our work. Every 5-star review that we receive lets us know that our services were appreciated by our clients.
St. Petersburg Personal Injury Attorneys McQuaid & Douglas
5858 Central Ave suite a
St. Petersburg, FL 33707
(727) 381-2300