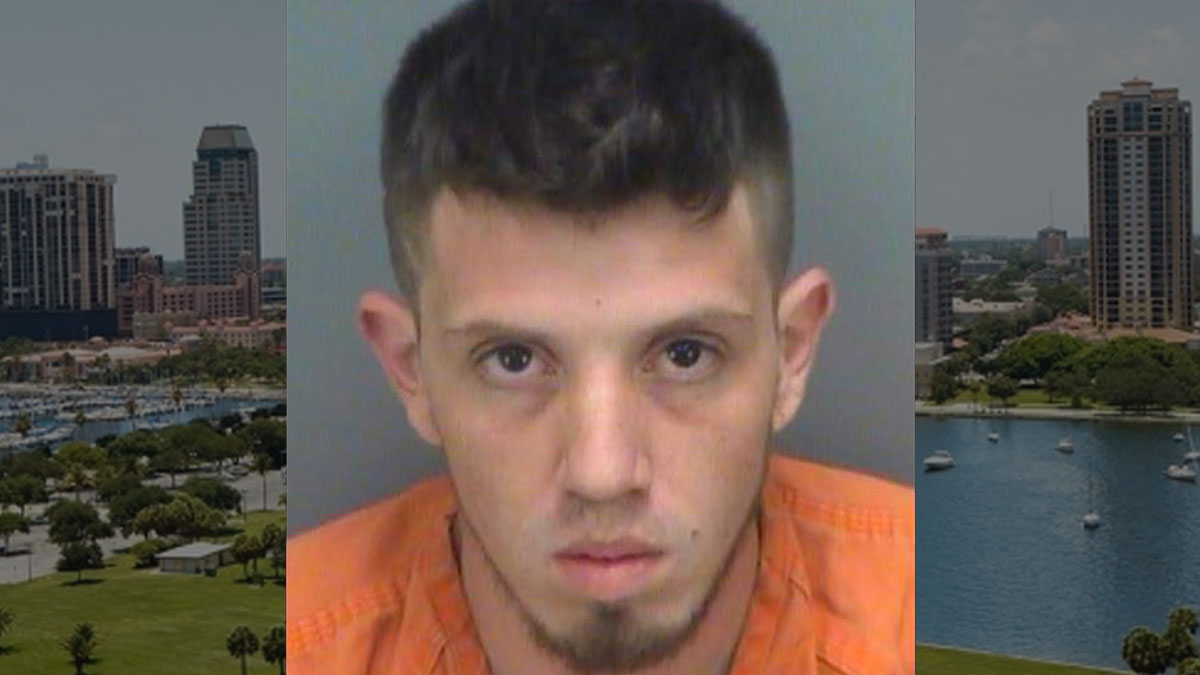 Sexual abuse occurs in every part of the world and this week's scandal involving a juvenile detention officer in Pinellas County illustrates how prevalent these issues are. In a disturbing story this week in the Tampa Bay Times, Pinellas County Juvenile Detention Officer Joshua Harrison was arrested by the Pinellas County State Attorney's Office after it was alleged that he traded food and drinks with underage inmates in exchange for sexual favors.
This disturbing pattern highlights the vulnerability of inmates whether they are underage or adults. The fact that the juveniles were so hungry for food and drinks that they were willing to perform sex acts in exchange for them exemplifies the problems with the current system. It also magnifies the power that detention officers have over inmates and how greater protections should be made to prevent potential predators from being alone with vulnerable people.
It alleged that Joshua Harrison was grooming his victims. Grooming is a technique used by sexual predators to test and prepare potential victims. If you have watched Leaving Neverland on HBO, it provides a classic example of how Michael Jackson groomed young boys through presents and rewards. As the boys became entrusting of Michael, he gradually then required sexual acts to be performed in order to continue the rewards and the relationship. To a much smaller degree, these are the same techniques that many sexual predators use, including Joshua Harrison. It is alleged that he sexually assaulted three boys in January and approached at least five more. Juveniles normally do not spend long periods of time in custody, so it is possible that other boys may have been victimized who already have been released.
The State of Florida will punish Joshua Harrison criminally, but that does little to compensate these victims for what they have experienced. A civil claim will be possible against any entity that was responsible for running the facility, hiring, training or supervising this detention officer. The fact that a sexual predator was hired and allowed to be alone with multiple juveniles highlights the extent of the negligence that existed. While these crimes are now stopped at the Juvenile Detention Center, it is also likely that similar conduct occurs in other detention facilities such as the Pinellas County Jail.
If you or a loved one has been sexually abused and victimized by a person in an authority position, you may have a civil claim to provide compensation for the trauma that was experienced. A sexual abuse lawyer can provide resources for counseling and set up the appropriate civil claims. It is often hard to quantify the damages from a sexual trauma without a lawyer to provide assistance. Until mechanisms can be installed to prevent sexual abuse, horrific incidents like what happened in Pinellas County will unfortunately continue to occur.
Contact a Premises Liability Attorney
If you or a loved one have been involved in a premises accident, then you should take the proper measures to ensure you receive the compensation you deserve. Contact St. Petersburg Personal Injury Attorneys McQuaid & Douglas today and speak with an attorney. For over 60 years our firm has been successfully helping people who have been injured due to someone else's carelessness. We have been nationally ranked for decades by US News and World Reports as a Tier 1 law firm, which is the highest ranking that can be received. Sean McQuaid and Jonathon Douglas have dedicated their careers to continuing the firms legacy of superior legal representation.
Remember that we never charge a fee, unless we win. Call us today at 727-381-2300 so that we may answer your questions, help you navigate the complexities of insurance claims, and recover the compensation that you deserve.
We work hard to make sure each and every client gets the attention that they deserve. We appreciate feedback from our clients and reviews are validation of our work. Every 5 star review that we receive lets us know that our services were appreciated by our clients.
St. Petersburg Personal Injury Attorneys McQuaid & Douglas
5858 Central Ave suite a
St. Petersburg, FL 33707
(727) 381-2300