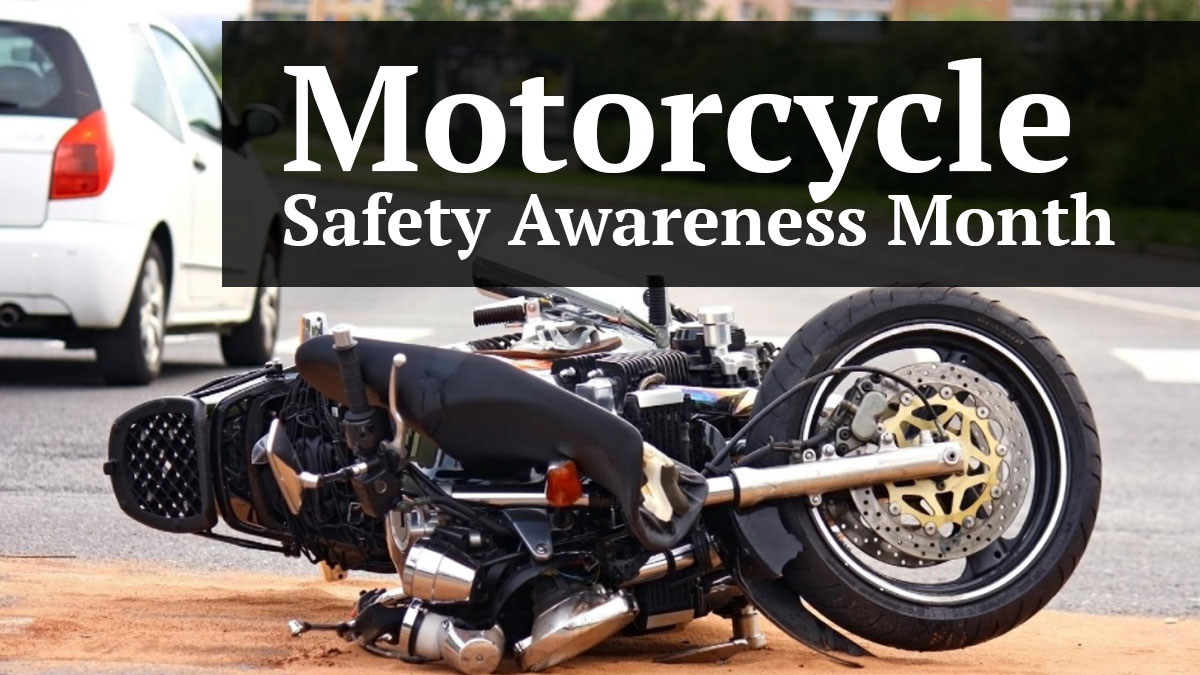 Riding a motorcycle can be an exhilarating experience. However, during Motorcycle Safety Awareness Month, it is important to remember that riding a motorcycle also comes with considerable dangers. Motorcyclists are at greater risk of accidents and injuries compared to car occupants due to several reasons, including:
Lacking a protective steel cage
Lacking safety devices such as airbags and seatbelts
Greater vulnerability to road defects
Greater vulnerability in rain, snow, and other inclement weather
According to the National Highway Traffic Safety Administration (NHTSA), motorcycle riders are up to 28 times more likely to suffer fatal injuries than passenger vehicle occupants. Common motorcycle accident injuries can have debilitating consequences on the physical, emotional, and financial health of a rider and their family.
If you suffered injuries in a motorcycle accident due to the negligence of another, St. Personal Injury Attorneys McQuaid & Douglas are here to help. Contact us today for a free consultation to determine if you are entitled to compensation: (727) 381-2300.
Common Motorcycle Accident Injuries
Even a minor motorcycle crash can cause devastating and permanent injuries. Motorcycle riders are relatively unprotected even if they do everything correctly, follow all road signs and laws, and wear the appropriate safety gear. While motorcyclists can suffer from a variety of injuries after a motorcycle crash, some of the most common motorcycle accident injuries include:
Road Rash
Road rash occurs when a motorcycle rider's skin comes into contact with the road surface. Mild road rash generally only affects the top layer of skin and is generally not considered a serious injury.
However, when a motorcycle rider suffers from severe road rash after an accident, the lower layers of skin can be damaged which potentially requires the individual to undergo skin grafts and reconstructive surgery. Serious road rash can potentially cause permanent muscle and tendon injuries, nerve damage, and even deformity.
Head Injuries
Head injuries are some of the more common motorcycle accident injuries and can include:
Fractured skull
Traumatic Brain Injury (TBI)
Hemorrhage
Edema
A fractured skull and injuries to the brain, if not fatal, can have lifelong consequences for an accident victim. Individuals with head and brain injuries may require extensive long-term treatments, hospitalization, and lifelong around-the-clock care.
Fractured Bones
A motorcycle rider can suffer from various broken bones due to a violent impact, including breaks of major bones such as the pelvis. Motorcycle accident victims can also suffer broken arms, legs, wrists, and feet. Bone breaks tend to be significant injuries that typically require hospital stays, surgery, and a long recovery period.
Neck and Back Injuries
According to the National Center for Biotechnology Information (NCBI), neck and back injuries in the region of the thoracic spine can be particularly common in motorcycle accidents. However, motorcycle riders can suffer from a variety of neck and back injuries such as:
Soft tissue injuries
Fractures of the back and neck
Herniated discs
Spinal cord damage and paralysis
Internal Injuries
Internal injuries in motorcycle accidents can include organ damage and internal bleeding. Internal injuries can be life-threatening and typically require prompt emergency treatment. Those motorcycle riders with internal injuries may need hospitalization, surgery, ongoing therapy, and medical treatments.
Emotional Injuries
When faced with physical injuries, many people tend to underestimate the potential for severe emotional distress and trauma that result from motorcycle accidents. However, emotional injuries can impact accident victims for the rest of their lives. Some of the psychological effects of serious motorcycle accidents can include:
Post-traumatic stress disorder (PTSD)
Anxiety
Depression
Insomnia
Some accident victims suffer from long-lasting psychological trauma and may avoid riding a motorcycle again or become fearful of everyday activities. Victims may require professional counseling to help them with overcoming the emotional effects of an accident.
Unfortunately, motorcycle accidents can impact victims' lives on many levels and cause immense suffering as well as financial hardship. If you or a loved one suffered the devastating consequences of a motorcycle accident, you should consider contacting an experienced motorcycle accident lawyer. The personal injury attorneys McQuaid & Douglas can advise victims of their legal rights and the next steps to ensure their legal rights remain protected.
Compensation Motorcycle Accident Victims Could Receive
If someone else's negligence caused your motorcycle accident, injuries, and monetary losses, you are generally entitled to seek compensation. While it can be challenging to generalize about compensation victims could receive, injured individuals can potentially pursue economic and non-economic damages.
Economic Damages
Medical expenses and future medical costs
Lost wages and future lost wages
Property damage
Transportation costs
Out-of-pocket expenses
Costs for household services
Non-Economic Damages
Physical pain and emotional distress
Loss of a limb or a sense
Reduction in life enjoyment
Permanent disability
Disfigurement and scarring
This list of available damages is not exhaustive. Victims, depending on their motorcycle accident and injuries, could recover other or additional types of compensation.
Wrongful Death
If your loved one passed away after suffering injuries in a motorcycle accident, you could potentially file a wrongful death lawsuit. Damages recoverable with a wrongful death case can include funeral expenses, loss of companionship, loss of income from the deceased, and more.
Should I Hire a Motorcycle Accident Lawyer?
Unfortunately, even if another driver is wholly to blame for your accident and injuries, you could struggle to receive adequate compensation. A dedicated motorcycle accident attorney can help to fight for your right to compensation by:
Gathering evidence for negligence
Handling negotiations with the at-fault party's insurance company
Filing the relevant paperwork for a lawsuit
Calculating and proving your damages
Providing expert witnesses
Representing you aggressively in court
Moreover, an experienced accident lawyer can progress your case while you are free to recover. We work on a "no win no fee" basis so you will not have to worry about having to pay any upfront attorney's fees. The experienced personal injury attorneys McQuaid & Douglas only get paid when you recover a settlement for your injuries and losses.
Contact Us Today for Help
Getting badly hurt in a motorcycle accident can change your life in one split second. Having to deal with a stack of medical bills and significant income losses can feel incredibly unfair, especially if the motorcycle accident happened due to another's recklessness.
If someone else caused your suffering and expenses, they often have the legal responsibility to make you whole again. Our motorcycle accident attorneys can take your case into our hands and work tirelessly to help with recovering the compensation you need and deserve while you are free to recuperate. Find out more about your legal rights by calling Personal Injury Attorneys McQuaid & Douglas at (727) 381-2300.