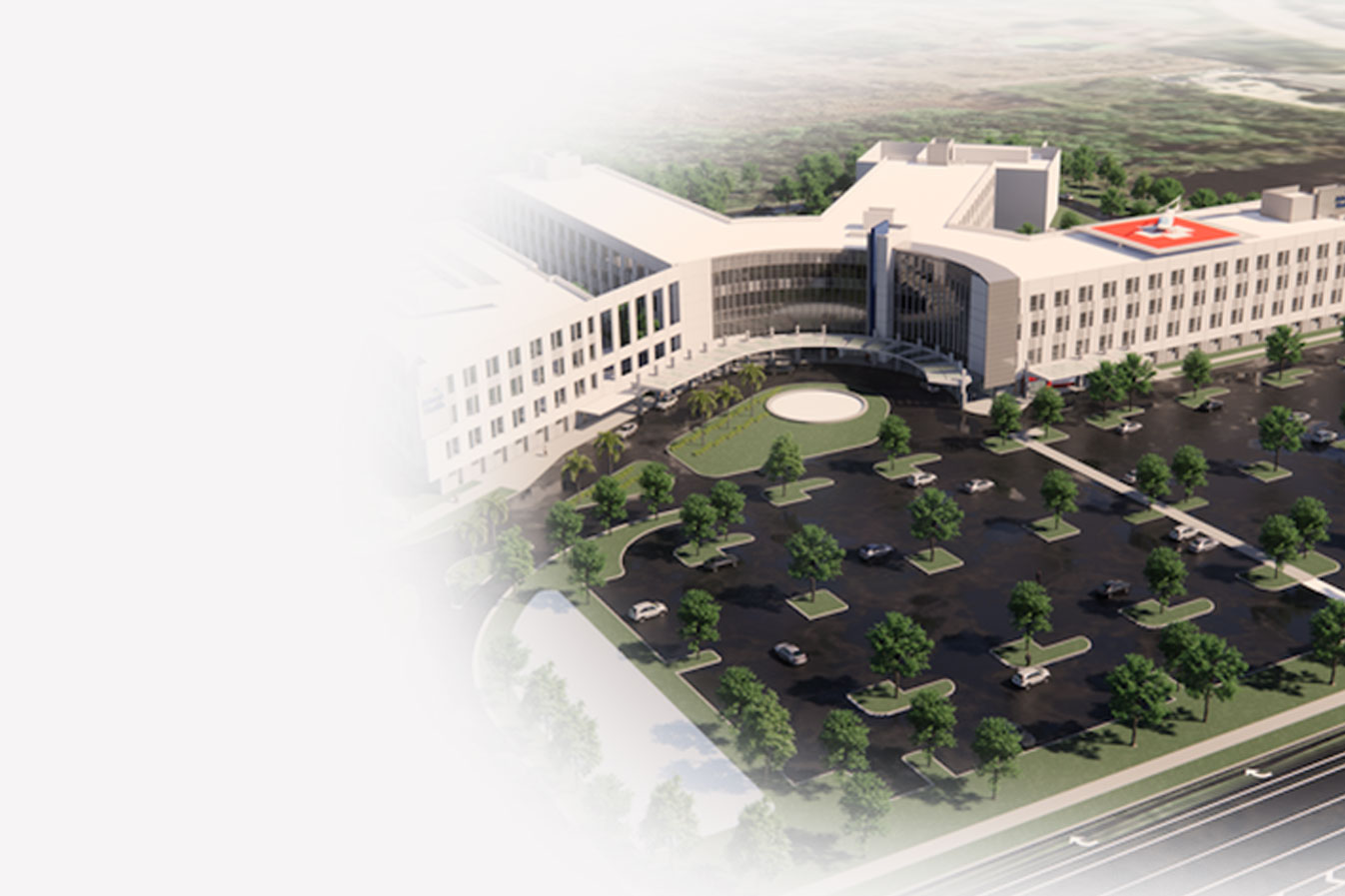 There is big news for the treatment of personal injury accidents in Riverview. If you've driven on US Hwy 301 in Riverview, you likely have seen the massive AdventHealth hospital construction project already. Scheduled to open in 2023, AdventHealth has chosen Riverview for its latest hospital expansion. The hospital will provide another option for patients from St. Joseph's South. The project was begun to service the growing needs of the massive population growth in Riverview and its surrounding communities.
What Are the Plans for the Adventhealth Hospital in Riverview?
AdventHealth is spending an estimated $216 million to build this new hospital in Riverview. The facility is on the east side of US Hwy 301. The address is 9202 US Hwy 301 S., Riverview, Fl. The facility will be 282,000 square feet, 4 stories tall and will have 8- hospital beds. There are plans to grow the facility over time to up to 200 beds.
Will There Be Any Downside to the New Hospital in Riverview?
While the increase of medical care is a huge benefit to Riverview, there is also talk of adding a new traffic light. More cars and another traffic light on 301 is going to create more delays and probably more car accidents. So, residents and commuters are going to have to adjust.
Should You Go to the Hospital if You Are Injured in an Accident?
As a personal injury attorney in Riverview, your medical needs are always the most important issue. If you have any question about whether you should go to the hospital, my advice is for you to go. If you were in a car accident, you will have $10,000 in medical coverage through your PIP insurance. This is insurance that you already paid for. It won't raise your rates. And, the insurance should cover the bill. If you were in any other type of accident and have health insurance, then it will be billed. The hospital is required to see you if you are injured, so don;t worry about the bill. I will make sure that your medical bills are paid for by the person or business who caused your injury.
When Should I Go to the Hospital After an Accident?
I have seen all sorts of scenarios after handling personal injury cases for over 20 years. I have found that the best time to go to the hospital is the same day. It is okay to go the next day, but make sure that it is in the morning. If you wait over 24 hours to go to the hospital, it simply looks suspicious to the insurance companies who will be reviewing your claim.
If you need emergency medical care after 24 hours, my advice is to go to an Urgent Care or Walk-In clinic. There are several of these facilities all along US Hwy 301 in Riverview.
Contact a Riverview Personal Injury Attorney
The first few days after a personal injury accident in Riverview are the most important. I guarantee that the insurance company will be calling you. It is free of charge to call a lawyer for advice, so I suggest you do it. There is no obligation to hire a personal injury lawyer, but the help that we can give can put you on the track toward success.
After an accident, you must find doctors to diagnose and treat your injuries. Even though this new hospital is being built on US Hwy 301 in Riverview, if you don't have broken bones or internal bleeding, there isn't much that they can do. You will need sensitive diagnostic tests, like an MRI, to determine the true extent of your injuries. If you need any help in finding a top medical provider, we can refer you to some.
At Riverview Personal Injury Attorneys McQuaid & Douglas, we are happy to answer your questions. We will help you avoid pitfalls. We will help you with your bills, how to handle the insurance company, and manage your medical care. We are professionals and you can trust us.