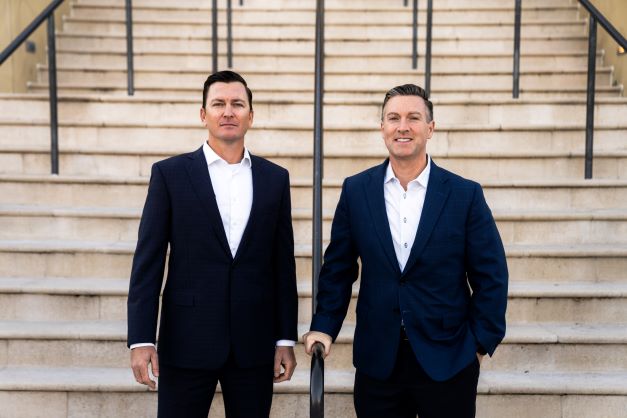 In an effort to make our services easily accessible to everyone in Florida who needs them, Personal Injury Attorneys McQuaid &Douglas has launched a new personal injury website. The site will provide important information to accident victims about issues that might impact their case, answers to common questions, client testimonials, and direct access to our Florida personal injury law firm. We are committed to providing accident victims the legal help they need and provide a free, no-obligation consultation to further explain your rights.
About Our St. Petersburg & Riverview Personal Injury Law Firm
Personal Injury Attorneys McQuaid & Douglas is a division of Battaglia, Ross, Dicus & McQuaid, P.A., a well-established, full-service law firm in Florida. This means that we have the resources necessary to aggressively fight for the compensation you deserve. With decades of experience and deep resources, our team has a long track record of maximizing results for our clients.
Attorneys Sean McQuaid and Jonathan Douglas have a singular focus: helping injured victims recover compensation. They take on tough personal injury cases and aggressively pursue full compensation for our clients. They bring tremendous skill and experience to this area of the law and apply them to every case.
As a local personal injury law firm, we get most of our referrals from friends and family members of clients who have been satisfied with the results we have achieved for them. Our firm is known for its honesty, integrity, and proven trial strategies. We serve communities across Pinellas, Hillsborough, Manatee, and Pasco Counties.
Types of Cases We Handle
Our Florida personal injury lawyers help injured victims who were hurt in various types of accidents, including:
What Our Clients Say
With Personal Injury Attorneys McQuaid & Douglas, we emphasize a strong personal connection with our clients. In testimonials, clients often note the "amazing work," "knowledge," and "compassion" that our personal injury lawyers in Florida apply to cases. They have also said our attorneys "frequently followed up with me to inform me of the status of my case" and were "very focused on my needs and problems." Satisfied clients have also commented about how they were satisfied with the results our team delivered, with comments such as "I can't deny that my personal injury attorney got results!" and referring to results as "the best possible settlement in my husband's personal injury case," and "amazing results."
Contact Personal Injury Attorneys McQuaid & Douglas Today
If you or a loved one was injured in an accident caused by someone else's negligence, contact Personal Injury Attorneys McQuaid & Douglas today. Our skilled personal injury law firm in Florida can investigate your case, gather evidence to establish liability, and negotiate for fair and full compensation. Contact us today for your free case consultation with a knowledgeable Florida personal injury lawyer.