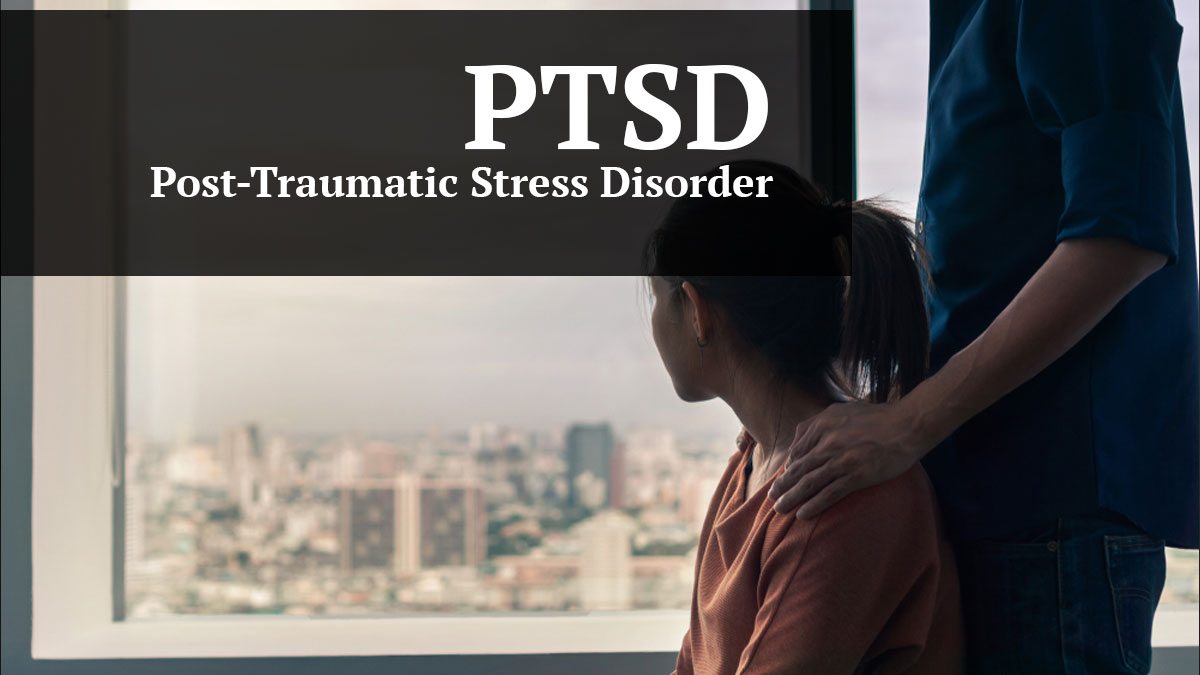 If you have been involved in a car accident, you may be feeling a flood of emotions. Usually, the physical pain after a car accident overshadows the psychological effects of what you have just gone through. But, feelings of shock, guilt, anger, helplessness, grief, confusion and fear are all associated with Post-Traumatic Stress Disorder (PTSD) and do not necessarily get the focus they deserve because of the priority given to the physical injuries.
According to a National Institute of Mental Health study, 39.2% of people involved in a car accident will develop some level of PTSD. According to this same study, car accidents are the number one cause of PTSD in the United States. Given that there are an estimated 6 million car accidents annually, the number of people suffering from PTSD is truly shocking. At St. Petersburg Personal Injury Attorneys McQuaid & Douglas, we realize that the emotional and mental effects of a car accident are just as important as the injuries to your person. We routinely represent people who are suffering with these emotional issues and have successfully handled countless claims for compensation relating to them. If you have been injured both physically and emotionally in a car accident, please read the following and contact us to discuss whether you have a viable claim for compensation against the at-fault party.
What is Post-Traumatic Stress Disorder (PTSD)?
Post-traumatic stress disorder or PTSD is a psychological condition that affects people who have been through a traumatic, stressful, or fear-inducing event. PTSD is an anxiety disorder that occurs when the brain is unable to recover from its flight or flight reaction. While the flight or flight response reaction can have life-saving benefits, the brain's inability to return to normal can have devastating consequences. It has been known to exist for some time, but was previously referred to as shell-shock and was associated only with soldiers coming home from war. After WWI in particular, the shell shock from soldiers began to be identified and this diagnosis has now been established as PTSD. PTSD is now recognized to exist for virtually any type of incident, including car accidents.
PTSD is an acknowledged illness in the Diagnostic and Statistical Manual (DSM-5). The DSM-5 is published by the American Psychiatric Association and is used by mental health professionals for diagnosis and treatment. Insurance companies recognize the DSM-5 for purposes of evaluating car accident claims.
Signs or Symptoms of PTSD:
The DSM-5 characterizes PTSD with four primary categories of symptoms as follows:
Intrusion – this is defined as the victim experiencing repeated recollections of the incident;
Numbing – defined as the victim keeping him/herself distant from the world or those close to them. Feelings of depression, hopelessness, or even an inability to feel emotions are considered to be part of this category;
Avoidance – defined as avoidance of people, places, or other circumstances associated with the traumatic event. Social phobias, panic and anxiety are considered to be part of this category;
Arousal – defined as constant alertness which can lead to hyper-vigilance, problems with sleep, and/or an inability to focus.
Within these four categories, the DSM-5 further describes the following specific symptoms:
Frequent memories or upsetting thought about the incident
Recurring nightmares
Flashbacks
Feelings of distress when reminded about the incident
A Physical response to the memory of the incident such as change in heart rate or even sweating
Making an effort to avoid thinking about the incident
Making an effort to avoid places or people that remind one of the incident
Doing projects to keep yourself too busy to think about the incident
Difficulty falling asleep or staying asleep
Outbursts of anger or irritability
Having difficulty concentrating
Being constantly defensive of on-guard
Being easily startled or jumpy
Not being able to remember parts of the incident
Losing interest in activities that you once enjoyed
Feeling or creating distance from other people
Having trouble feeling happy
Feeling negative about your life including that you may die in another unfortunate incident.
PTSD for Children Involved in Car Accident
Children are often back-seat passengers in a car at the time of the accident. While their bodies are surprisingly flexible and resilient from the impact, emotional problems can still persist. Since children experience PTSD differently from adults, the symptoms are not always easy to recognize or diagnose. For example, nightmares about the incident may become nightmares about monsters or other dangers. Children may recreate the incident during playtime, but they also have more challenges with expressing what they are feeling to their parents. I have also had concerned parents tell me that their child now cries every time he/she has to get in a car. Because it is not an option for a child to take a break from riding in a car, they are often forced to relive the experience without getting appropriate help. At St. Petersburg Personal Injury Attorneys McQuaid & Douglas, we routinely include claims on behalf of children for the mental anguish that they have experienced in a car accident. Insurance companies will compensate the child if appropriate steps have been taken to get a child's PTSD addressed with a mental health professional. Parents usually are appreciative that their child's health has been helped despite the unfortunate experience.
Who is at Higher Risk for PTSD After a Car Accident?
Some people are simply at a higher risk for developing PTSD after a car accident. Some identified risk factors include if you have had other traumatic events in your past, have prior psychological issues, a family history of psychological issues, if the car accident was life-threatening, if someone died during the accident, lack of support, the extent of the emotional response, and the presence of dissociation during the trauma.
What Should You Do if You Suspect You Have PTSD After a Car Accident?
If you have experienced any of the above symptoms of PTSD after a car accident, you are not alone and there are many resources available to assist you. If you are already being treated by a physician, it is advised to express the issues and ask for a referral to a specialist. There are many psychologists, psychiatrists, counselors, and therapists that handle car accident induced PTSD. Beside the importance to your health, it will increase the value of your car accident claim the more details that you provide. Many people feel embarrassed or ashamed to express what they are going through and delay reporting what is going on. But, when it comes to car accident cases, if you tell your doctor or attorney, help can be arranged. If the doctor or therapist accepts PIP or no fault insurance, the treatment can be covered. If not, health insurance can be billed or even an arrangement for the provider to be reimbursed out of the proceeds of the settlement. We can even get your prescription medication for PTSD reimbursed. Thus, if you have any questions about whether you are experiencing PTSD after the car accident, get yourself checked out.
Types of Treatment for PTSD
Professional counseling, discussion of the event, education, long term recovery plans, and medication are all types of treatment for PTSD. Obviously, what type of treatment is recommended depends on your particular circumstances.
Contact St. Petersburg Personal Injury Attorneys McQuaid & Douglas
We have handled countless car accident claims involving some degree of PTSD to an adult or a child. The value of the claim depends on the reported symptoms and the treatment that is performed. Fortunately, most PTSD symptoms resolve within a few months following an accident. But, we always advise our clients to not back and wait to see if the symptoms get better. Our philosophy is that the health of our clients is always our priority. We take steps to ensure that we are able to provide resources to our clients to address any type of accident-related ailment that they may encounter. If you or a child has been involved in a car accident and has questions about filing a claim for compensation, please contact us for a free consultation.
Contact a Personal Injury Attorney
If you or a loved one have been injured in an accident, then you should take the proper measures to ensure you receive the compensation you deserve. Contact St. Petersburg Personal Injury Attorneys McQuaid & Douglas today and speak with an attorney. For over 60 years our firm has been successfully helping people who have been injured due to someone else's carelessness. We have been nationally ranked for decades by US News and World Reports as a Tier 1 law firm, which is the highest ranking that can be received. Sean McQuaid and Jonathon Douglas have dedicated their careers to continuing the firms legacy of superior legal representation.
Remember that we never charge a fee, unless we win. Call us today at 727-381-2300 so that we may answer your questions, help you navigate the complexities of insurance claims, and recover the compensation that you deserve.
We work hard to make sure each and every client gets the attention that they deserve. We appreciate feedback from our clients and reviews are validation of our work. Every 5-star review that we receive lets us know that our services were appreciated by our clients.
St. Petersburg Personal Injury Attorneys McQuaid & Douglas
5858 Central Ave suite a, St. Petersburg, FL (727) 381-2300
5 out of 5 based on 20 reviews
Sean McQuaid and Jonathon Douglas were voted best personal injury attorneys in Saint Petersburg, Florida for 2019.