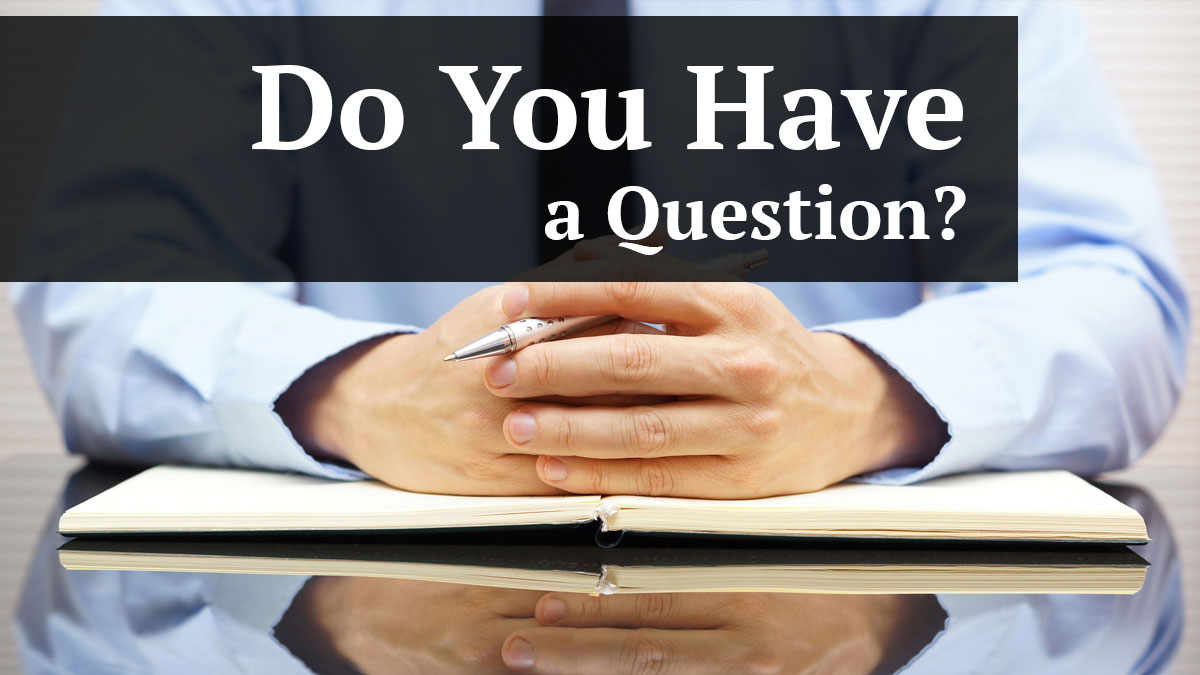 If you have been involved in a car accident in St. Petersburg, you will likely have many questions that can only be answered by a lawyer. The days after a car accident can be overwhelming. You will likely be contacted by the insurance adjuster for the at-fault driver's company. You will likely be contacted by two insurance adjusters from your own insurance company, one dealing with the damage to your car and one dealing with your PIP benefits. You likely will not know who you are required to speak to or who you need/should speak to. You also will likely have questions about all of the insurance adjusters asking for recorded statements. While these insurance representatives may be offering help, their ulterior motive is to learn more about the accident and limit the amount they ultimately have to pay. The time shortly after a car accident is critical for laying the foundation of your case. If you want to maximize the amount of compensation to be paid to you after a car accident, a lawyer needs to be involved. There are simply too many pitfalls for someone to try and handle all of these issues on their own.
After a car accident, you will likely start researching lawyers to assist the handling of your claim. The following are a list of questions that are important to ask your lawyer in St. Petersburg prior to hiring someone.
Do You Specialize in Car Accident Cases in St. Petersburg?
There are two main issues here to ask the lawyer. First, do you specialize in car accidents? Many lawyers claim to handle car accident cases but have very little actual experience. Car accidents may take up a small percentage of their law practice. Ask questions about how often they handle car accidents and the structure of their office. I have observed that lawyers who are not set up to handle car accident cases struggle to effectively manage the claim.
The second question to ask is if the lawyer practices law primarily in St. Petersburg. If you live, work or were injured in St. Petersburg, you will want a lawyer familiar with the area. Knowing the medical professionals and having a regular working relationship with them can save you thousands off your medical bills. Also, a car accident lawyer who is knowledgeable about St. Petersburg will be able to send you to providers that can provide good medical treatment and keep your best interests in mind. There are many lawyer referral companies out there and providers that are only interested in billing your PIP insurance. An experienced car accident lawyer will be able to steer you away from these types of places.
Will the Car Accident Lawyer Actually Be Working on the Case?
This question should be directed toward law firms that have a high volume. These types of lawyer usually advertise on television, radio, buses, or on billboards. Keep in mind that the money needed to pay for those advertisements has to come from somewhere. Many of these law firms will have paralegals or case managers handle your case instead of lawyers. I have heard about some law firms where a lawyer will never even meet or speak to a client. If you do not want to be simply a number in a mill-type law firm, ask the necessary questions and get the answers. If a paralegal or investigator are the only people that you speak initially, don't later expect a lawyer to be involved in your case.
How Does the Lawyer Charge for a Car Accident Case?
Almost all car accident cases are on a contingency. This means that you are not charged unless there is a recovery in the case. However, there is no set percentage that is required by the Florida Bar. While a 1/3 rd fee is standard, feel free to ask for a reduction. Also, when a case goes into litigation, be aware that the attorney's fees normally jump to 40%. You are certainly under no obligation to agree to that fee.
Costs and expenses are always important to watch. Some firms use costs to extract extra money from a client. If you are asked to pay for costs out of the proceeds of your settlement money, ask for a breakdown of those costs. Do not feel obligated to agree to whatever the lawyer presents to you.
How Long Do You Expect the Car Accident Case to Last?
The length of your car accident case is very important. You are potentially devoting many hours to doctor's appointments, interviews, and lawyer's office visits. Some people simply are not interested in spending the amount of time that is necessary to maximize the value of the car accident claim. Likewise, some people cannot make appointments due to work commitments. Thus, ask your car accident lawyer upfront about what is to be expected during the case. Ask specifically about how long similar cases have taken in the past. While no two cases are the same, you should be able to get some helpful information at the outset to help with your expectations.
How Often Will You Be in Touch with Me About My Case?
Lack of communication can be a case killer. Many car accident lawyers will meet with you at the beginning and then you may never hear from him or her again. When you do not communicate with your lawyer, mistakes happen. Gaps in treatment are more likely to occur. Overall, if you do not speak to your lawyer's office, the case normally does not turn out as well as it could. So, ask the car accident lawyer about how often you will be expected to be in contact. At my office, our guidelines are that every client must be contacted every three weeks if they are still receiving medical treatment and every four weeks if they have concluded treatment. Communication is essential for a case, so please take it seriously.
St. Petersburg Car Accident Lawyer
At St. Petersburg Personal Injury Attorneys McQuaid & Douglas, we specialize in cases involving injuries from car accidents. The majority of our cases are in St. Petersburg and the surrounding areas in Pinellas County. We are trained and experienced in any situation you can face after a car accident. If you have any questions following a car accident in St. Petersburg, please contact our office for a free consultation.
Contact a Personal Injury Attorney
If you or a loved one have been injured in an accident, then you should take the proper measures to ensure you receive the compensation you deserve. Contact St. Petersburg Personal Injury Attorneys McQuaid & Douglas today and speak with an attorney. For over 60 years our firm has been successfully helping people who have been injured due to someone else's carelessness. We have been nationally ranked for decades by US News and World Reports as a Tier 1 law firm, which is the highest ranking that can be received. Sean McQuaid and Jonathon Douglas have dedicated their careers to continuing the firms legacy of superior legal representation.
Remember that we never charge a fee, unless we win. Call us today at 727-381-2300 so that we may answer your questions, help you navigate the complexities of insurance claims, and recover the compensation that you deserve.
We work hard to make sure each and every client gets the attention that they deserve. We appreciate feedback from our clients and reviews are validation of our work. Every 5-star review that we receive lets us know that our services were appreciated by our clients.
St. Petersburg Personal Injury Attorneys McQuaid & Douglas
5858 Central Ave suite a, St. Petersburg, FL (727) 381-2300
5 out of 5 based on 20 reviews
Sean McQuaid and Jonathon Douglas were voted best personal injury attorneys in Saint Petersburg, Florida for 2019.