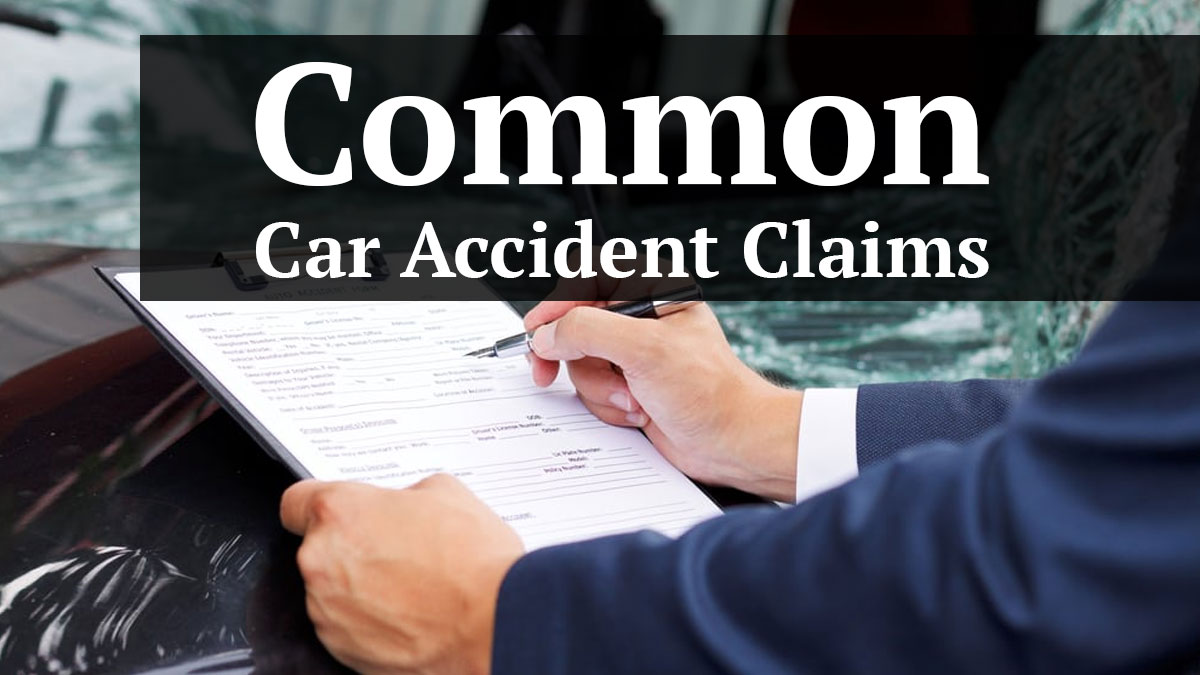 If you have been involved in a car accident in St. Petersburg, Pinellas Park, Seminole, Largo, or anywhere in Pinellas County, you will likely have questions about how to handle your claim. The first few days after a car accident are some of the most important of your case. The choice of car accident lawyer and who you decide to receive medical treatment from will likely shape the direction of your claim for months to come. We understand that your life unexpectedly changes after a car accident. Being compensated for the damages you sustain after a car accident is the final step toward returning your life to normalcy.
How Are Medical Bills Paid Immediately After a Car Accident?
In Florida, all drivers must carry PIP, or no-fault car insurance. If medical treatment is received within 14 days of the accident, you should qualify for up to $10,000 to be paid toward your medical bills and expenses.
Unfortunately, there are times when our clients find out after the accident that their insurance had lapsed. If there is no car insurance, you may find yourself uninsured and without PIP benefits. In this situation, your car accident lawyer may be able to refer you to a medical treatment provider who can treat you with the bills being secured through a letter of protection. The bills are then repaid out of the settlement of the car accident claim. There are several medical providers that we work within St. Petersburg that trust our office and our clients enough to agree to this arrangement. This allows our clients to get the medical attention that they need and provides for a recovery for the medical provider.
Types of Car Accident Injury Claims
There are generally two types of car accident injury claims. The first is a claim against the driver of the at-fault vehicle. The second is a claim against an uninsured or underinsured insurance policy.
If the driver of the automobile who caused the car accident carries bodily insurance, then you may make a claim for your injuries against that policy. Common bodily injury (BI) policy amounts are 10/20, 25/50, 50/100 and 100/300. This means that a single person can recover up to the amount of the first number and the total amount of insurance that is available to be paid to all of the injured people in a car accident is the second number.
If the driver of the car that injured you does not have BI insurance or did not carry enough BI insurance to cover your damages, then you look to any uninsured or underinsured motorist coverage that is available. Normally, the UM insurance claim will be against your own insurance company. However, in the case of an Uber of Lyft accident claim, each company carries up to 1 million in coverage to cover your injuries.
What Types of Damages Are Recoverable in a Car Accident Claim?
All car accident cases are different, but there are several categories of possible damages that you may pursue.
Medical Expenses
Any medical bills that are not covered by your PIP coverage may be recovered. This includes deductibles or co-pays that you may have paid through your health insurance. These medical bills are normally for hospital costs, diagnostic scans like x-ray, CT scans or MRIs, physical therapy, chiropractic treatments, injections, surgery and medications.
Future Medical Expenses
Many people seriously injured in a car accident will need months or years of treatment. Some will even need surgery in the future. Whatever the cost of your future medical treatment, it should be included in the demand for damages.
Lost Wages
Most people will lose time from work after a car accident. Many more will lose time attending doctor's appointments or going to treatment. The amount of your lost wages needs to be documented and then properly presented to the insurance adjuster for compensation. If the lost wages are not properly proven, the insurance company will not compensate you for them.
Loss of Earning Capacity
Loss of earning capacity is another way to describe future loss of wages. If you have serious injuries or a head injury that affects your return to work, these damages can be recovered. Like lost wages, they can be hard to prove, so your accident lawyer must be able to present this claim appropriately.
Pain and Suffering
The mental anguish and physical pain that you suffer after a car accident are one of the most valuable aspects of any claim. Of course, proving the amount of your pain and suffering is subjective and requires detailed reporting to the treatment provider. Insurance companies like to measure your pain on a 1-10 scale, so use common sense when answering questions about your level of pain. Often, you are the only source of the information regarding pain levels, so be clear and descriptive to your doctors during your appointments.
Loss of Consortium
If you are married and your relationship has been affected by the car accident, both spouses may bring a claim for loss of consortium. For a spouse who was not injured in the accident, a loss of consortium claim regularly applies to the caregiving services that he or she provided.
Scarring and Disfigurement
A scar or any form of disfigurement following a car accident is a constant reminder of the trauma that was experienced. Scarring needs to be properly photographed and documented. A scar can carry tremendous value as a permanent injury after a car accident. Burns from the chemicals in airbags often cause painful injuries and result in scars.
Local Car Accident Lawyer:
After a car accident, you are faced with many difficult decisions and with limited time to make them. You are likely in pain and have a damaged car. You may even be without a car for an extended period of time. Car accident claims can be complex and many lawyers advertise that they are experienced in this field. However, if you want to maximize your claim, get to know your lawyer, not a case manager or paralegal. If you have been injured in a car accident in St. Petersburg, Pinellas Park, Seminole, Largo or anywhere in Pinellas County, we will likely have successfully handled a claim similar to yours. We offer free consultations with no obligation to answer your questions.
Contact a Personal Injury Attorney
If you or a loved one have been injured in an accident, then you should take the proper measures to ensure you receive the compensation you deserve. Contact St. Petersburg Personal Injury Attorneys McQuaid & Douglas today and speak with an attorney. For over 60 years our firm has been successfully helping people who have been injured due to someone else's carelessness. We have been nationally ranked for decades by US News and World Reports as a Tier 1 law firm, which is the highest ranking that can be received. Sean McQuaid and Jonathon Douglas have dedicated their careers to continuing the firms legacy of superior legal representation.
Remember that we never charge a fee, unless we win. Call us today at 727-381-2300 so that we may answer your questions, help you navigate the complexities of insurance claims, and recover the compensation that you deserve.
We work hard to make sure each and every client gets the attention that they deserve. We appreciate feedback from our clients and reviews are validation of our work. Every 5-star review that we receive lets us know that our services were appreciated by our clients.
St. Petersburg Personal Injury Attorneys McQuaid & Douglas
5858 Central Ave suite a, St. Petersburg, FL (727) 381-2300
5 out of 5 based on 20 reviews
Sean McQuaid and Jonathon Douglas were voted best personal injury attorneys in Saint Petersburg, Florida for 2019.