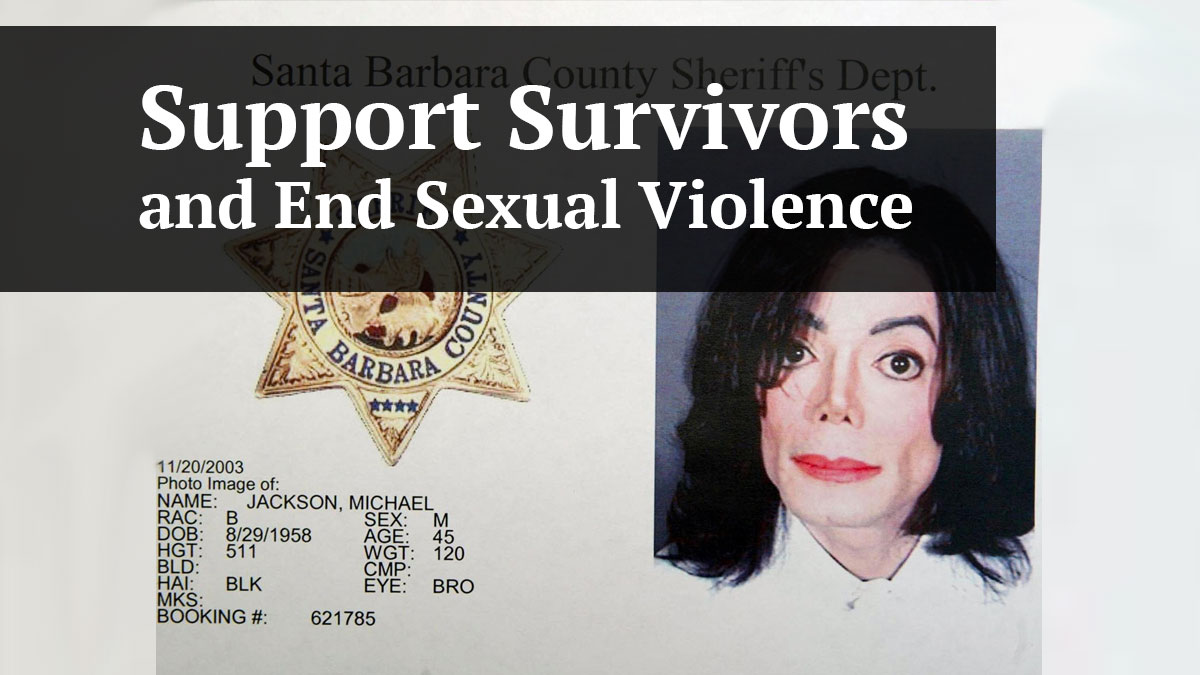 It seems like every week there is another national headline involving some sort of sexual abuse or sexual harassment issue. By now, we have likely all heard and know about the #metoo movement, the website former Attorney General of Florida, Pam Bondi launched addressing Catholic priest abuse, and R. Kelly's arrest after being indicted on sexual abuse charges. This week, HBO just released a new two-part documentary called "Leaving Neverland" which details allegations of childhood sexual abuse at the hands of Michael Jackson. One of the common denominators with every one of these stories is the victim's willingness to come forward.
Leaving Neverland illustrates the layers and pure control sexual predators can have over their victims. The two men who are the focus of the Leaving Neverland documentary, before coming forward, had publicly denied and even advocated for Michael Jackson's innocence. As Oprah Winfrey pointed out in her interview of the two victims in the Leaving Neverland documentary, sometimes the abuse will go unreported or unsuspected because the victims, in this case, children and adolescents, are unable to articulate abuse because the term itself "lacks accuracy.".
Arguably, our society has become more aware of victims of sex abuse coming forward and reporting their abuse (e.g. The #metoo movement, USA Gymnastics Sex Abuse Scandal). Even with sex abuse taking a more public profile, Oprah was well aware of the hate she would receive from Michael Jackson fans and his Estate as noted in the Washington Post story above. The Jackson estate has called the documentary a "public lynching". The backlash is an example however, of the continued denial and skepticism some have when addressing sexual abuse allegations. As Oprah phrased it, "The story is bigger than, as I said in the beginning, it's bigger than any one person…It's about this thing, this insidious pattern that's happening in our culture that we refuse to look at."
What is the relevance of this reality to our legal system? The victim's willingness and ability to come forward to face their abusers give these victims the ability to have our system of justice hold the abusers accountable for their actions and the damages they caused. Most people think about this issue in terms of the criminal justice system and an abuser being sent to jail for all of the horrors committed. This is just one way our system of justice can work. Another way is to go after the abuser and the business or organization which facilitated the abuse to hold these bigger organizations financially accountable for the abusers' actions. This avenue of recourse is found in the civil justice system. The ability to attack the larger entity, such as the Catholic Church, or in the case of sexual abuse of USA gymnasts, USA Gymnastics, the larger entities can be held accountable for the actions of their employees, agents or contractors for example. While monetary compensation will not undo the abuse, the ability for victims of sex abuse to seek monetary compensation from these entities will help them recover from the horrors and damages from which they have suffered.
The trend of more victims coming forward to disclose sexual abuse is one of the first steps for any victim in getting the help they need. Coming forward will also allow the victim the opportunity to have a legal professional evaluate whether there may be a civil cause of action which may result in the award of monetary damages. If you, a friend, a family member or a loved one have been a victim of sexual abuse, do not delay in contacting Personal Injury Attorney's Sean McQuaid and Jonathon Douglas to allow our team of professionals to take the necessary steps towards obtaining the justice you or your loved ones deserve.
Contact a Premises Liability Attorney
If you or a loved one have been involved in a premises accident, then you should take the proper measures to ensure you receive the compensation you deserve. Contact St. Petersburg Personal Injury Attorneys McQuaid & Douglas today and speak with an attorney. For over 60 years our firm has been successfully helping people who have been injured due to someone else's carelessness. We have been nationally ranked for decades by US News and World Reports as a Tier 1 law firm, which is the highest ranking that can be received. Sean McQuaid and Jonathon Douglas have dedicated their careers to continuing the firms legacy of superior legal representation.
Remember that we never charge a fee, unless we win. Call us today at 727-381-2300 so that we may answer your questions, help you navigate the complexities of insurance claims, and recover the compensation that you deserve.
We work hard to make sure each and every client gets the attention that they deserve. We appreciate feedback from our clients and reviews are validation of our work. Every 5 star review that we receive lets us know that our services were appreciated by our clients.
St. Petersburg Personal Injury Attorneys McQuaid & Douglas
5858 Central Ave suite a
St. Petersburg, FL 33707
(727) 381-2300