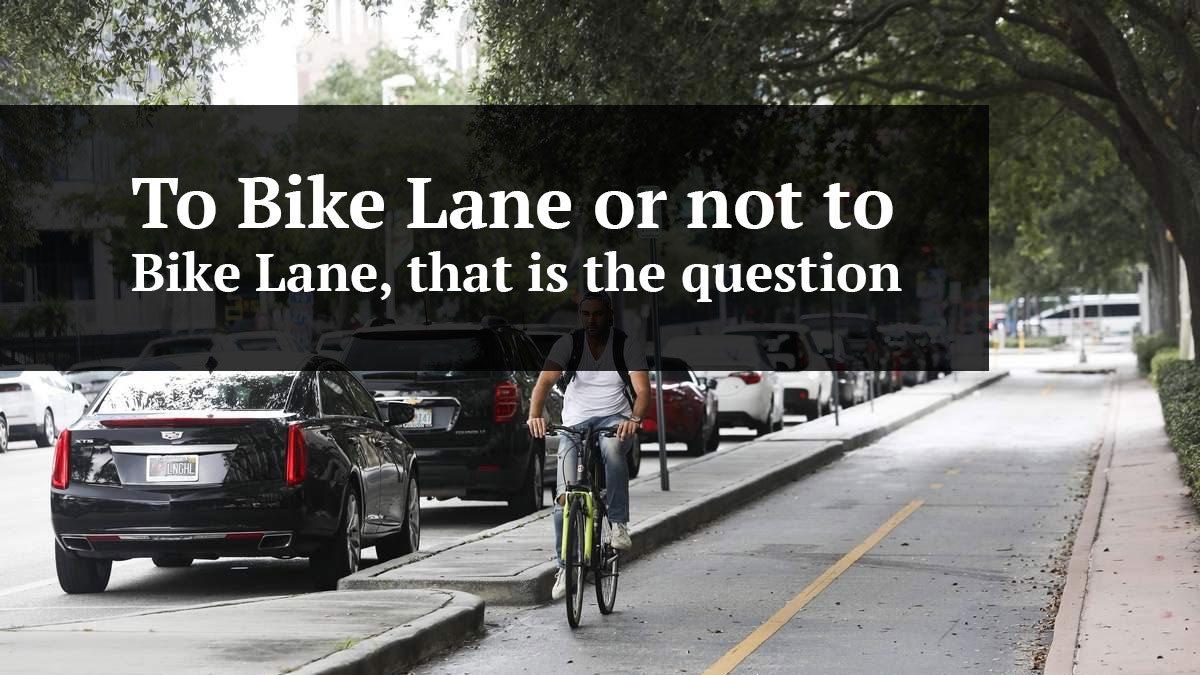 Florida permits bicycles to be ridden on both sidewalks or in bike lanes. However, bike accidents on sidewalks are the most common type of incident causing injuries to cyclists. These accidents are normally caused when a vehicle is exiting a driveway or parking lot and crosses over a sidewalk without looking or stopping. I have even seen accidents where a vehicle stops in the middle of the sidewalk and causes a bike to crash into the side of the car.
When a driver fails to stop at a sidewalk, that is negligence by law. Negligence can be the basis of a civil claim for the recovery of damages to the injured bicyclist. Under Florida law, the driver of an automobile must come to a complete stop at a stop bar, or if there is no stop bar, at a point where their vehicle does not hang into the sidewalk. See Fla. Stat. 316.130. This statute outlines the duties that the operators of vehicles have to bicyclists and pedestrians.
Even though Florida law mandates that vehicles observe and yield to bikes, this law only punishes drivers; it does not prevent all bike accidents. The League of American Bicyclists has recommended that even though bike lanes are next to cars, they are actually safer than driving on sidewalks. They have determined through research that there is a higher incident of motorist-bike crashes when someone is on a sidewalk compared to a bike lane. Thus, the research supports that the infrastructure improvements by cities like St. Pete actually improve the safety for bicyclists.
If you are looking for a bike accident lawyer in St. Petersburg, our firm is familiar with the law, rules, and regulations regarding bicycle safety. We regularly deal with local agencies who investigate bicycle accidents and can quickly pull accident reports from St. Pete Police Department, SPPD. We are able to quickly find out insurance information and set up claims for the bike accident. If you have been in a bike accident in St Pete, speaking to an experienced bike accident lawyer is highly encouraged, even if you do not ultimately make a claim or recover compensation.
Contact a Bicycle Accident Injury Attorney
If you or a loved one have been involved in a bicycle accident, then you should take the proper measures to ensure you receive the compensation you deserve. Contact St. Petersburg Personal Injury Attorneys McQuaid & Douglas today and speak with an attorney. For over 60 years our firm has been successfully helping people who have been injured due to someone else's carelessness. We have been nationally ranked for decades by US News and World Reports as a Tier 1 law firm, which is the highest ranking that can be received. Sean McQuaid and Jonathon Douglas have dedicated their careers to continuing the firms legacy of superior legal representation.
Remember that we never charge a fee, unless we win. Call us today at 727-381-2300 so that we may answer your questions, help you navigate the complexities of insurance claims, and recover the compensation that you deserve.
We work hard to make sure each and every client gets the attention that they deserve. We appreciate feedback from our clients and reviews are validation of our work. Every 5 star review that we receive lets us know that our services were appreciated by our clients.
St. Petersburg Personal Injury Attorneys McQuaid & Douglas
5858 Central Ave suite a
St. Petersburg, FL 33707
(727) 381-2300