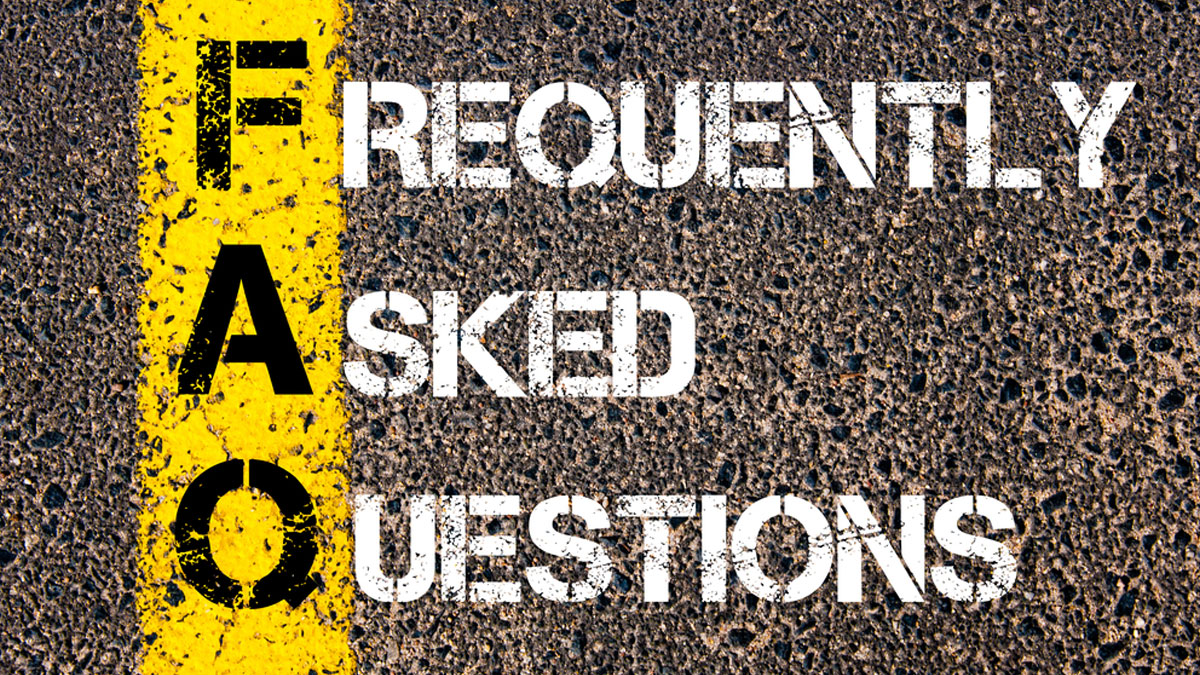 At St. Petersburg Personal Injury Attorneys McQuaid & Douglas, we specialize in representing people injured in car accidents. Because these accidents have so many similarities, we periodically put together a list of questions that our clients frequently ask. While I have written these types of lists in the past, I felt it was important to provide updates depending on the patterns that I see. If you have been injured in a car accident and have follow-up questions to what I have presented, please feel free to contact our office. We are very good about returning phone calls and offer free consultations.
Do I Need to Call the Police After an Accident Even Though the Other Driver Apologized and Gave Me Insurance Information?
Yes! I cannot stress how important it is to have an independent police officer on the scene to perform an investigation and issue fault. Most people do not realize that insurance companies have no obligation to do what their insured tell them to do with the accident claim. And, many people do not accept complete responsibility for the accident to their insurance company either. It is human nature to try and deflect some portion of the blame. So, even though they may apologize to you, they may tell their insurance company that you stopped too fast or didn't have on a turn signal, or whatever. That will reduce the amount of money that the insurance company pays you for the accident. So, make sure you call the police even if it is a minor accident.
If the accident was in St. Petersburg, either SPPD or FHP will be the responding agency. If FHP responds, make sure the Trooper collects the witness information because I have found that some Troopers are notorious for leaving off important contact information on their reports.
Should I Set up a Car Accident Claim? If So, with Which Company?
Yes, you will need to set up a claim after your car accident. There are two claims that you will likely have to call in. The first is for the property damage to your car. While you can go through your own insurance company for this, they will likely charge you for your deductible. Your insurance company will then try to recover the deductible from the at-fault driver's insurance company. But, that process can be tricky. If the fault is clear, simply set up the property damage claim through the at-fault company.
The second claim you will have to establish is for PIP or no-fault benefits. This claim is set up through your own auto insurance policy. No-fault benefits are what pay for your medical bills and lost wages up to $10,000. A claim will have to be set up and a claim number provided for many medical providers to treat you.
What Should I Tell the Insurance Company About My Injuries?
It depends on which insurance company is asking. You have an obligation to cooperate with your own insurance company. That means that you must disclose your injuries to them. However, I always advise not to go into specific details. For example, tell your insurance company if your back or neck hurts, but there is no need to get into specifics such as what disc herniations or bulges you may have.
Now, the advice is different for the insurance company for the at-fault driver. You have no obligation to cooperate with them or tell them what your injuries are. In fact, I advise my clients to defer all questions from the other insurance company to my office to answer. Although there is generally nothing to hide, the other insurance company is looking for any reason to discount your claim. So, there is nothing to gain by telling them your injuries, only something to lose.
How Long Do I Have to See a Doctor?
This question also frequently results in a lot of confusion by my clients. Because of all of the television ads that people see, people think that they have 14 days to see a doctor after the car accident. While the 14-day rule is correct in order to unlock the full $10,000 of PIP benefits. But, what people do not understand is that the 14 days rule has no applicability to how much an insurance company will pay you for the accident. In fact, if you wait 14 days to see a doctor, the insurance company will automatically become suspicious of your claim. They will take the position that if you delayed days or even up to 14 days to see someone, you cannot be that badly injured. In turn, they will pay you less or maybe not at all for the claim. In order to avoid this argument from the insurance company, I suggest to get in to see someone as soon as possible. If the provider that you contacted cannot see you for several days, find someone else that will see you immediately. A delay in treatment at the outset of a case can truly make or break everything that follows.
When Should I Speak to a Car Accident Lawyer?
Like seeking medical treatment, I always advise clients to speak to a car accident lawyer as soon as possible. Navigating insurance claims can be extremely tricky, so I like to take the burden off the client and control the flow of information. The importance of getting a lawyer involved quickly is to set up the claim, investigate the accident, ensure that the insurance company is not speaking directly to you, and most importantly, getting you set up with medical providers who specialize in car accident injuries. As mentioned above, many decisions that are made within the first few days after the accident control the entire outcome of the claim.
How Much Does a Car Accident Lawyer Charge?
Car accident lawyers charge on a contingency basis. That means that the attorney's fees are paid out of the money that is recovered on your behalf. Most car accident fees are ⅓ of the recovery, but if your claim is against a state or government entity, the fee is capped at ¼. Also included in every case are costs. Examples of costs are certified mail, faxes, photocopies, subpoena fees, court reporter fees, and private investigator fees. A car accident lawyer will pay all of these costs for your claim in advance and then they are reimbursed out of the money recovered. In almost all car accident cases that do not result in a lawsuit, my office keeps costs down. Usually, the costs that have to be repaid are nominal.
St. Petersburg Personal Injury Attorneys McQuaid & Douglas
If you have been involved in a car accident and have questions about what next steps to take, please contact our office. I specialize in car accident cases in St. Petersburg and have handled virtually every type of accident that exists. While I hope that you are not injured in a car accident, if you are, please use us as a resource.